Autograph Letter - Giacomo Puccini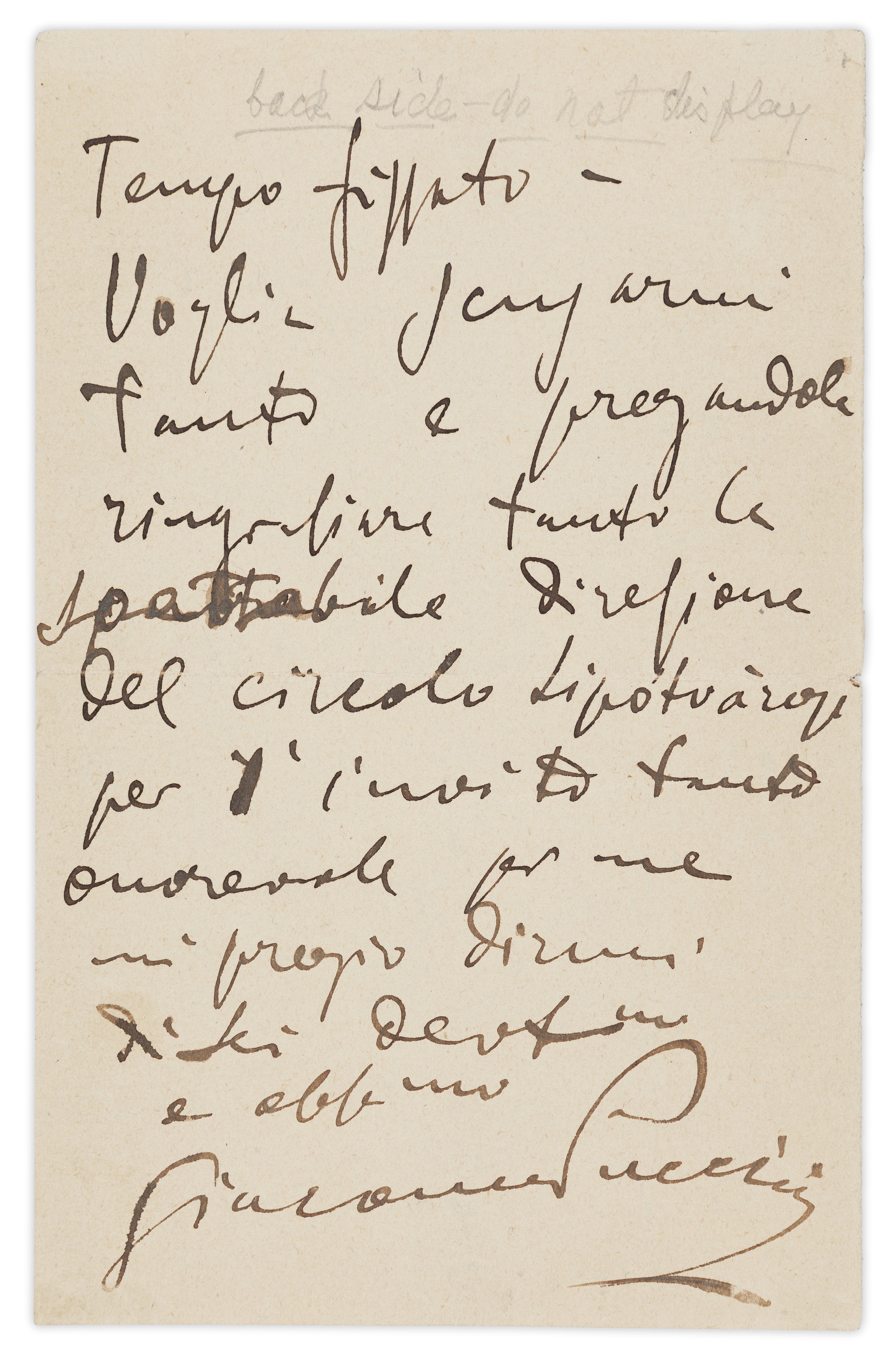 PUCCINI, Giacomo (1858-1924). Autograph letter signed ('Giacomo Puccini') to an unidentified recipient ('Illustrissimo Signore'), Torre del Lago, 6 July [18]98.

In Italian. Three pages (180 x 115mm), (modern pencil annotations).

Puccini closets himself away at Torre del Lago to finish Tosca. Thanking his correspondent for his flattering invitation, but 'I am sorry to have to say that it will be impossible for me to come to Budapest on account of the great amount of work I must do on Tosca. I must retire from the world all summer and winter in order to finish it in time'.

The retainer Puccini secured from the publisher Ricordi - whose investment would reap its rewards in La bohème, Tosca, and Madama Butterfly – allowed him the security to compose almost at his leisure. He built his villa at Torre del Lago, where he could work uninterrupted, yet even here he could not escape the commercial pressures of composition entirely: ever the slow worker – and one who frequently abandoned projects – his difficulty in finishing a work to deadline is clear in this letter.
© 2017 Christie's Images Limited.