Autograph Letter - Giacomo Puccini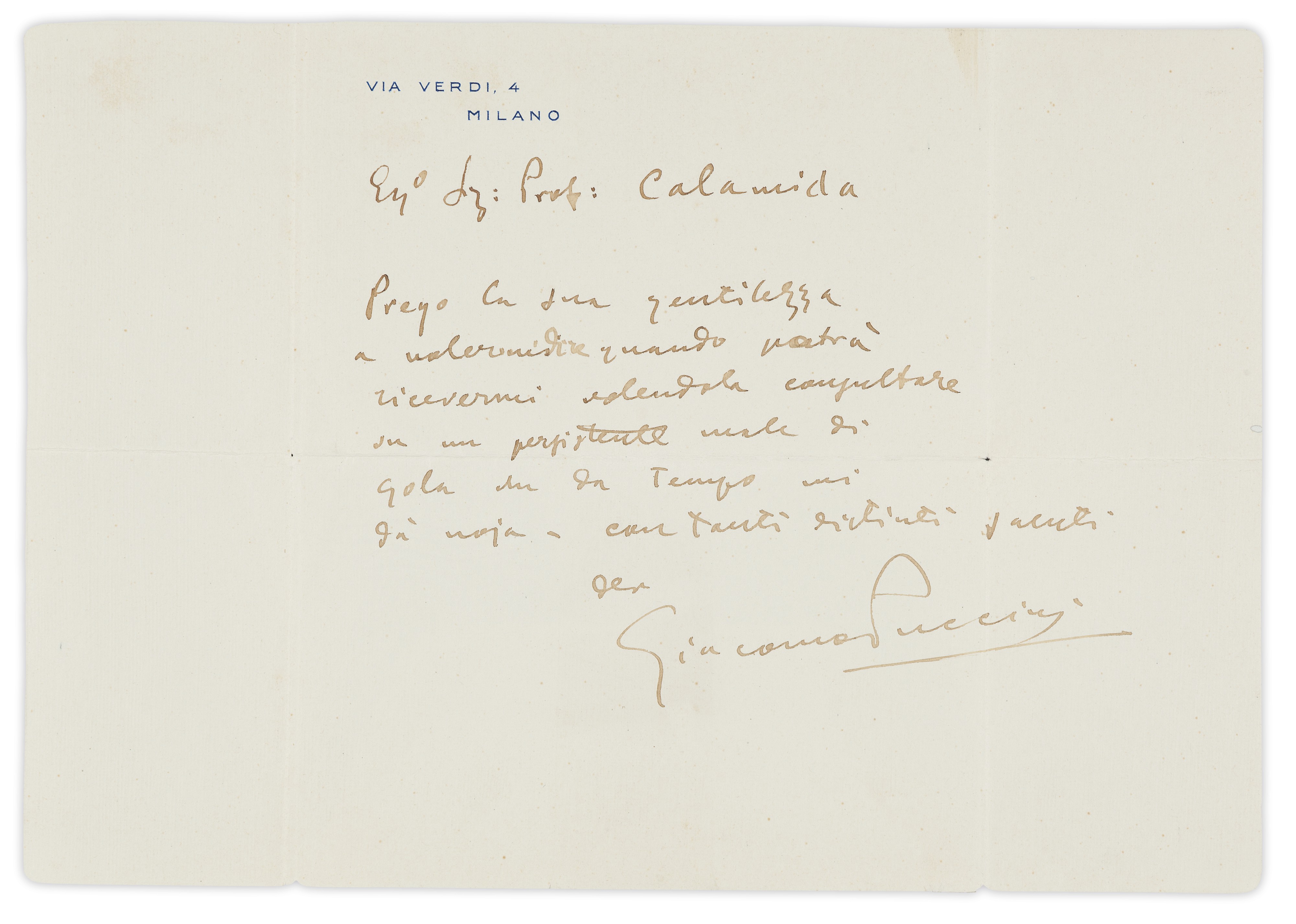 PUCCINI, Giacomo (1858-1924). Autograph letter signed ('Giacomo Puccini') to a 'Prof[essore] Calamida', Milan, [20 April 1924].

In Italian. One page (169 x 244mm), with integral envelope. Provenance: by descent - acquired with income from the Bispham Fund.

'I pray you will let me know when you could receive me to consult on a persistent throat ailment that has bothered me for some time': Puccini suffers from the early symptoms of his terminal throat cancer.

After resolving in April 1924 to consult a physician on the persistent sore throat that had troubled him since the previous year, Puccini would be dead in just over seven months; he would never fully know the severity of his throat cancer – the prognosis was revealed instead to his son, Antonio – but did commit to an experimental course of radiation therapy being offered in Brussels. He died there, from post-treatment complications, on 29 November 1924 and was buried first in Toscanini's family tomb, before being reinterred at Torre del Lago.
© 2017 Christie's Images Limited.