Autograph Letter - Amilcare Ponchielli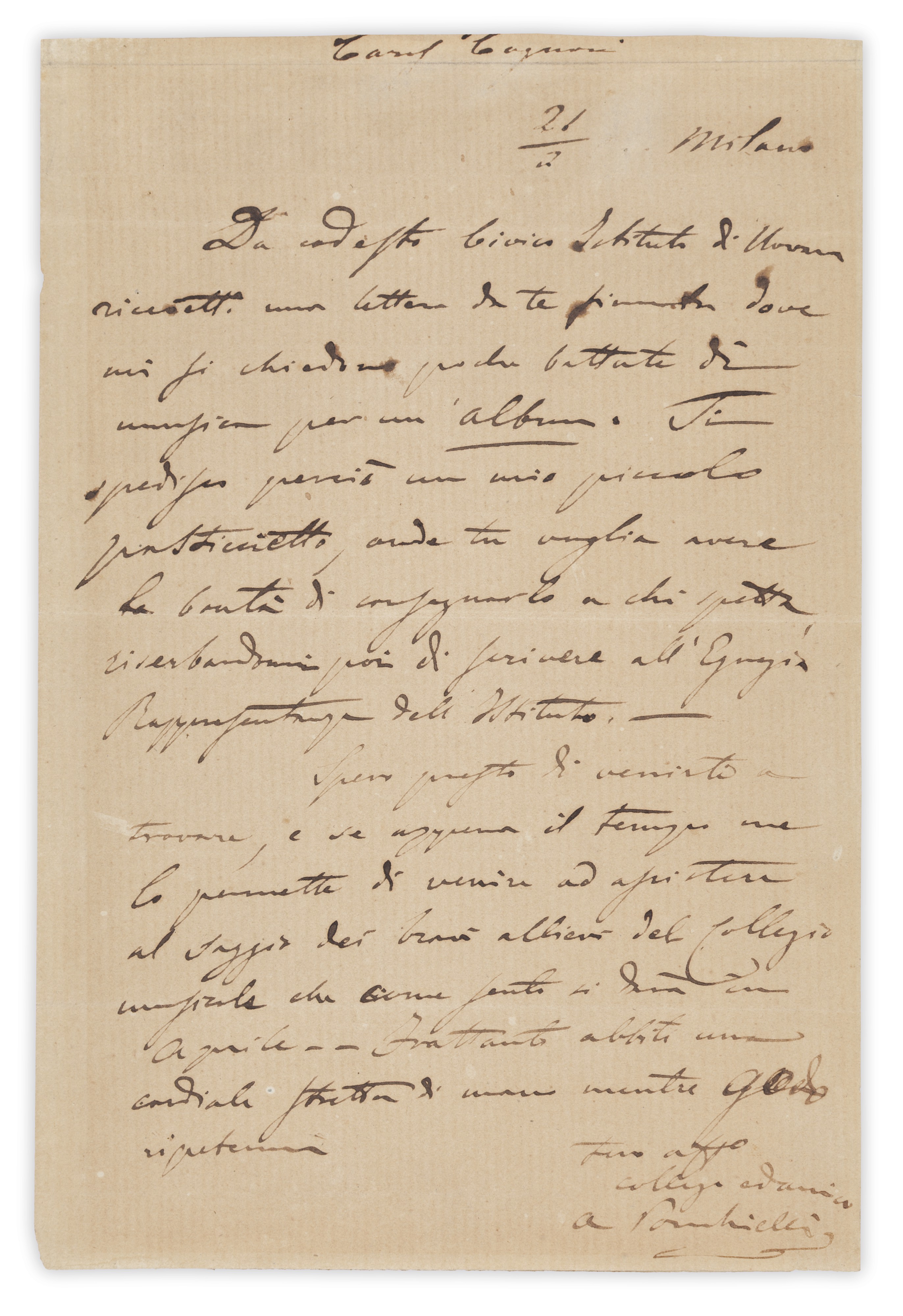 PONCHIELLI, Amilcare (1834-1886). Autograph letter signed ('A Ponchielli') to [Antonio] Cagnoni, Milan, 21 February [year erased].

In Italian. One page (198 x 133mm), bifolium, (bifolium leaves stuck together, cropped along top edge, marks where previously mounted). Provenance: Edwin Franko Goldman collection.

Responding to a request from his fellow composer and collaborator, Antonio Cagnoni, for a musical quotation. 'I received at the Civico Istituto di Novara a letter from you, asking for some bars of music for an album': Ponchielli obliges, enclosing 'my little pastiche' (not present).

As a seventeen-year-old student at the Milan Conservatory, Ponchielli collaborated with three of his fellow pupils – one of them Antonio Cagnoni (1828-1896) – on an operetta, Il sindaco Babbeo. The relationship endured, and the two would go on to work together in their maturity.
© 2017 Christie's Images Limited.