Autograph Letter - Italo Montemezzi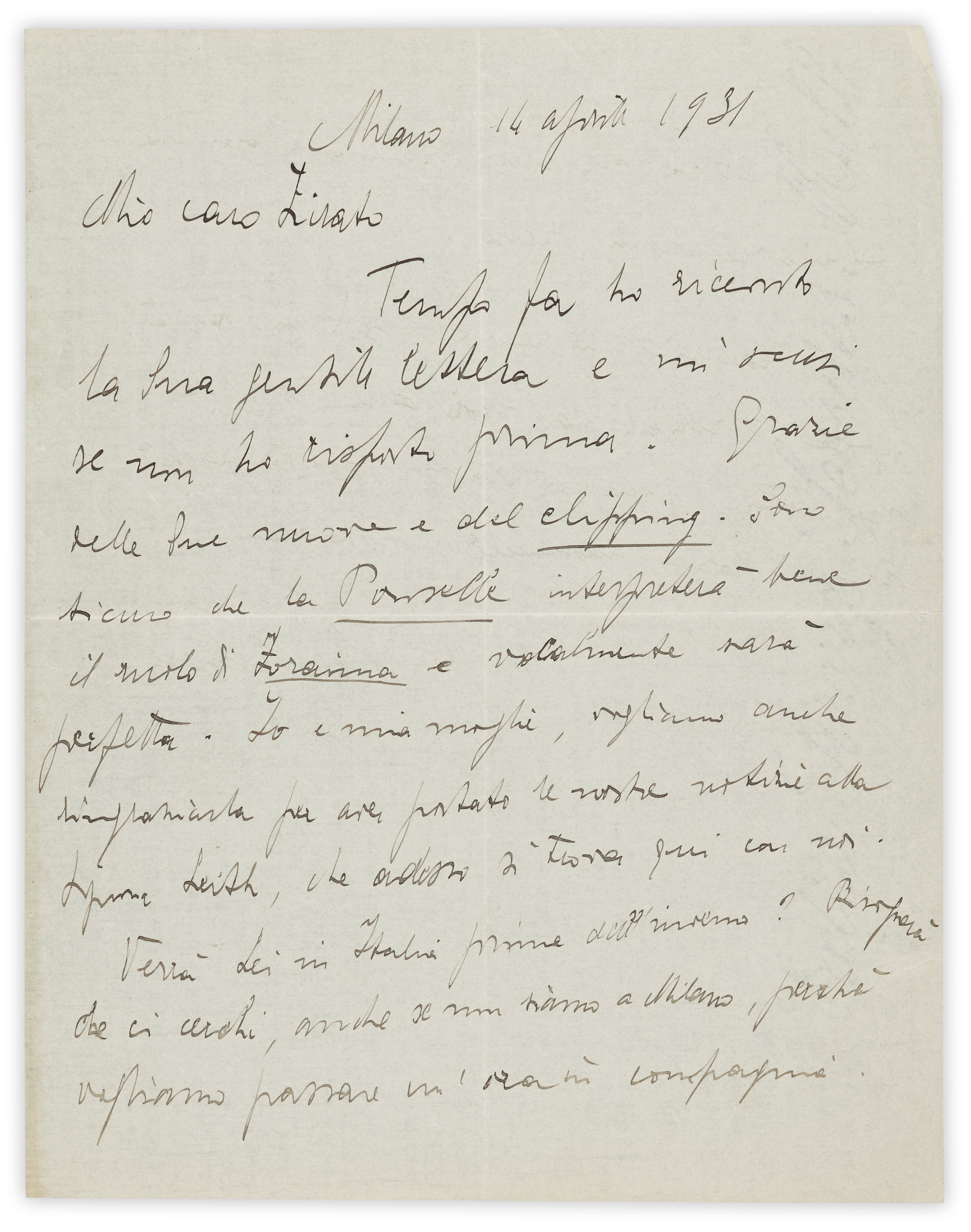 MONTEMEZZI, Italo (1875-1952). Autograph letter signed ('Montemezzi') to [Bruno] Zirato, Milan, 14 April 1931.

In Italian. 1½ pages (269 x 211mm). Provenance: Bruno Zirato (1884-1972).

'I am sure that La Ponselle will interpret the role of Zoraima well and will be vocally perfect'. Writing to the assistant manager of the New York Philharmonic, Bruno Zirato (1884-1972), Montemezzi reassures him that the great soprano Rosa Ponselle (1897-1981) will do justice to the titular role for the premiere of his opera, La notte di Zoraima.
© 2017 Christie's Images Limited.