Tiffany & Co. Art Deco Gold and Sapphire Vanity Case - John McCormack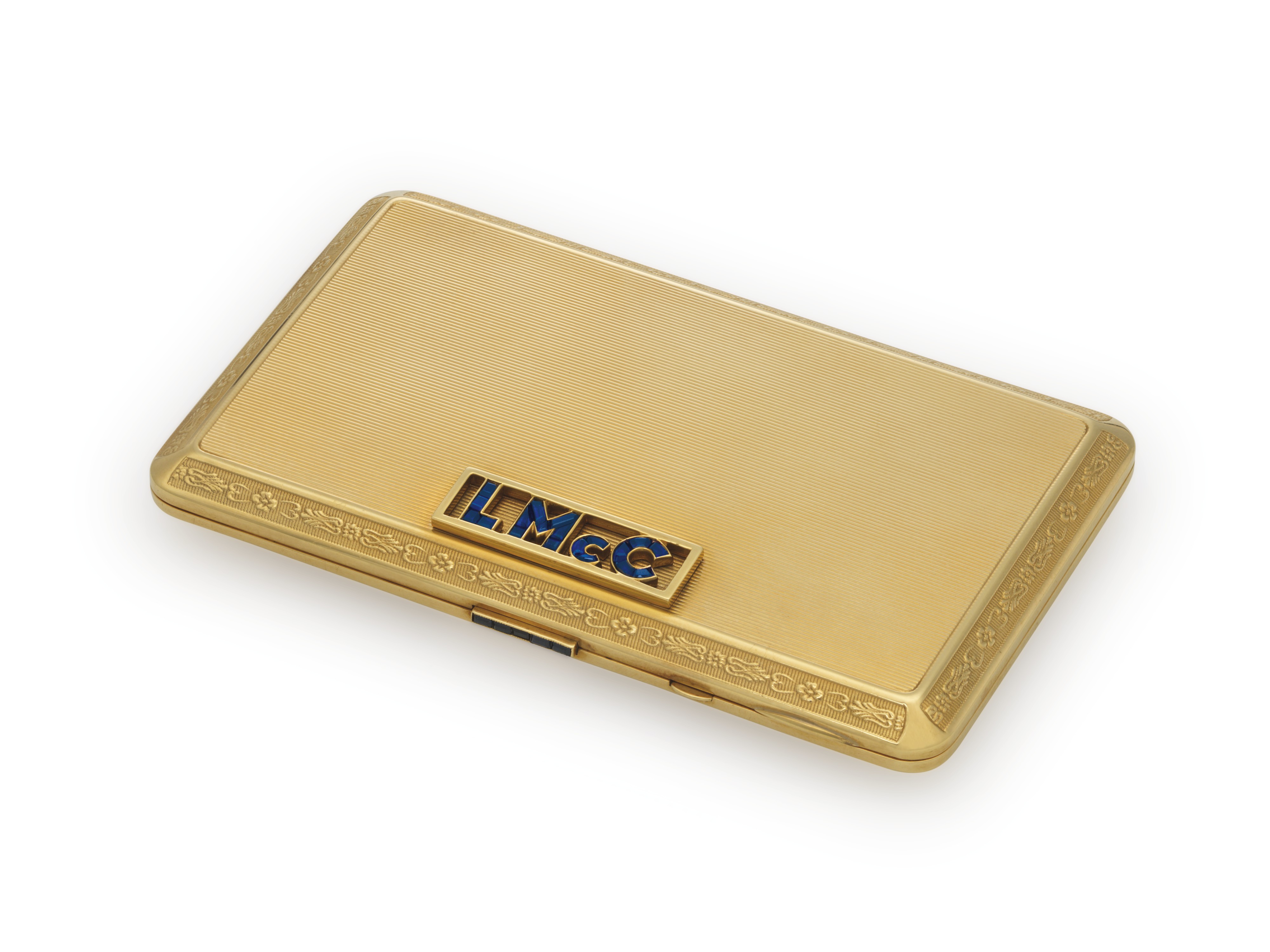 MCCORMACK, John (1884-1945) – AN ART DECO GOLD AND SAPPHIRE VANITY CASE, BY TIFFANY & CO.
Of rectangular outline and designed with engine turned exterior, with chased floral gold work on beveled edges, with sapphire set push button closure, further accented by a monogram set with calibré-cut sapphires spelling "LMcC", to the interior with fitted mirror, lipstick tube and powder compartment engraved in facsimile script "To my Lily from her John, Christmas 1925". In 18K gold, signed TIFFANY & CO. FRANCE with French assay and maker's marks, 9.20 x 5.50 cm (3 5/8 x 2 1/4 inches), circa 1925
Provenance: Lily McCormack (gifted to her by John McCormack in 1925; minutes of the Metropolitan Opera Guild Memorabilia Committee for 1959-1960).
© 2017 Christie's Images Limited.