Autograph Letter - Jules Massenet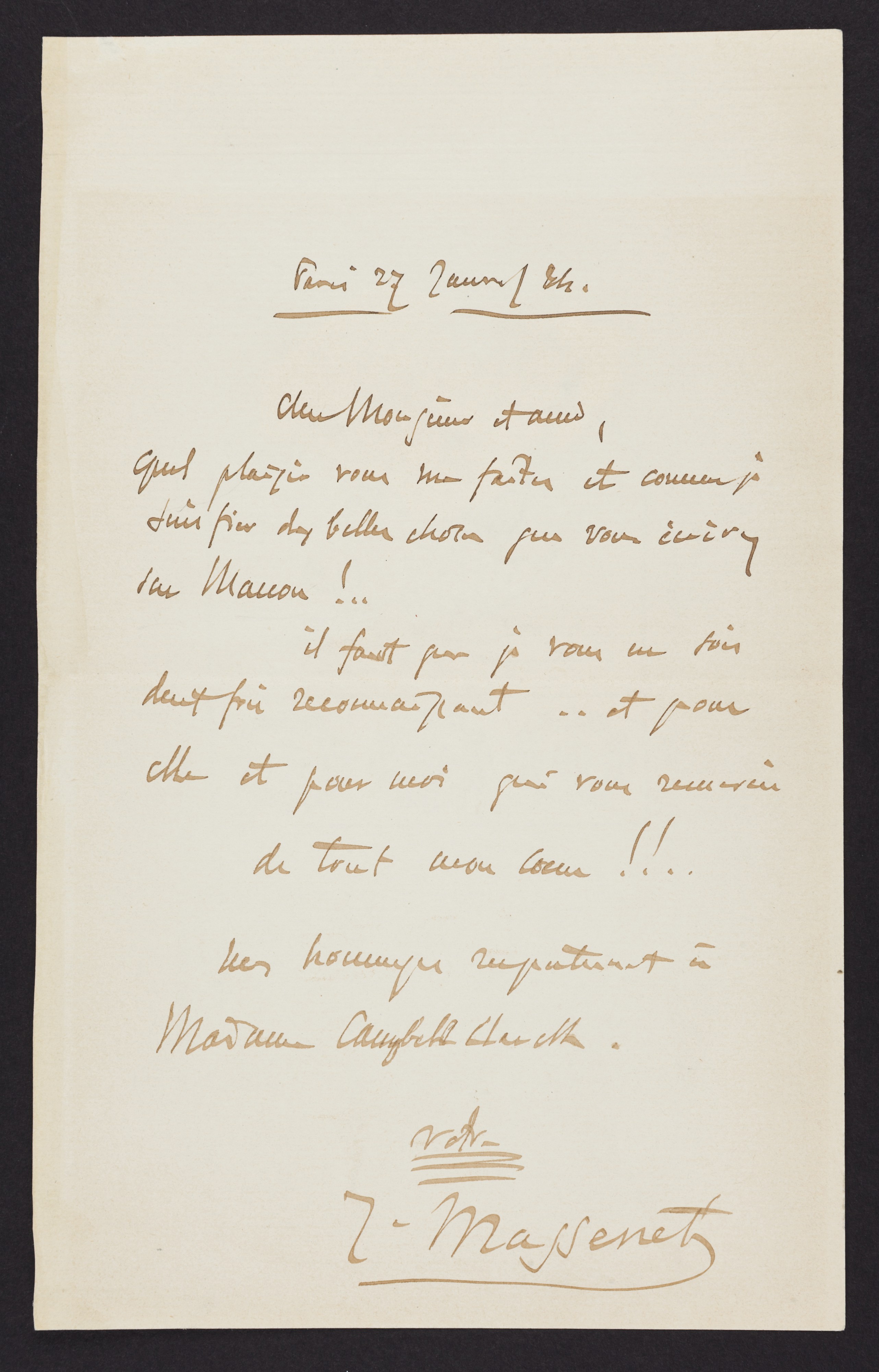 MASSENET, Jules (1842-1912). Autograph letter signed ('J. Massenet) to [Sir Campbell Clarke: 'Cher Monsieur et ami'], Paris, 27 January 1884.
In French. One page (192 x 123mm).

Writing to the journalist, translator and librettist, Sir Campbell Clarke (1835-1902), thanking him wholeheartedly for his kind words on Manon, whose recent premiere had confirmed Massenet's standing as the leading composer of French opera: 'How happy you have made me and how proud I am of the lovely things you write about Manon!'.
© 2017 Christie's Images Limited.