Autograph Musical Quotation - Jules Massenet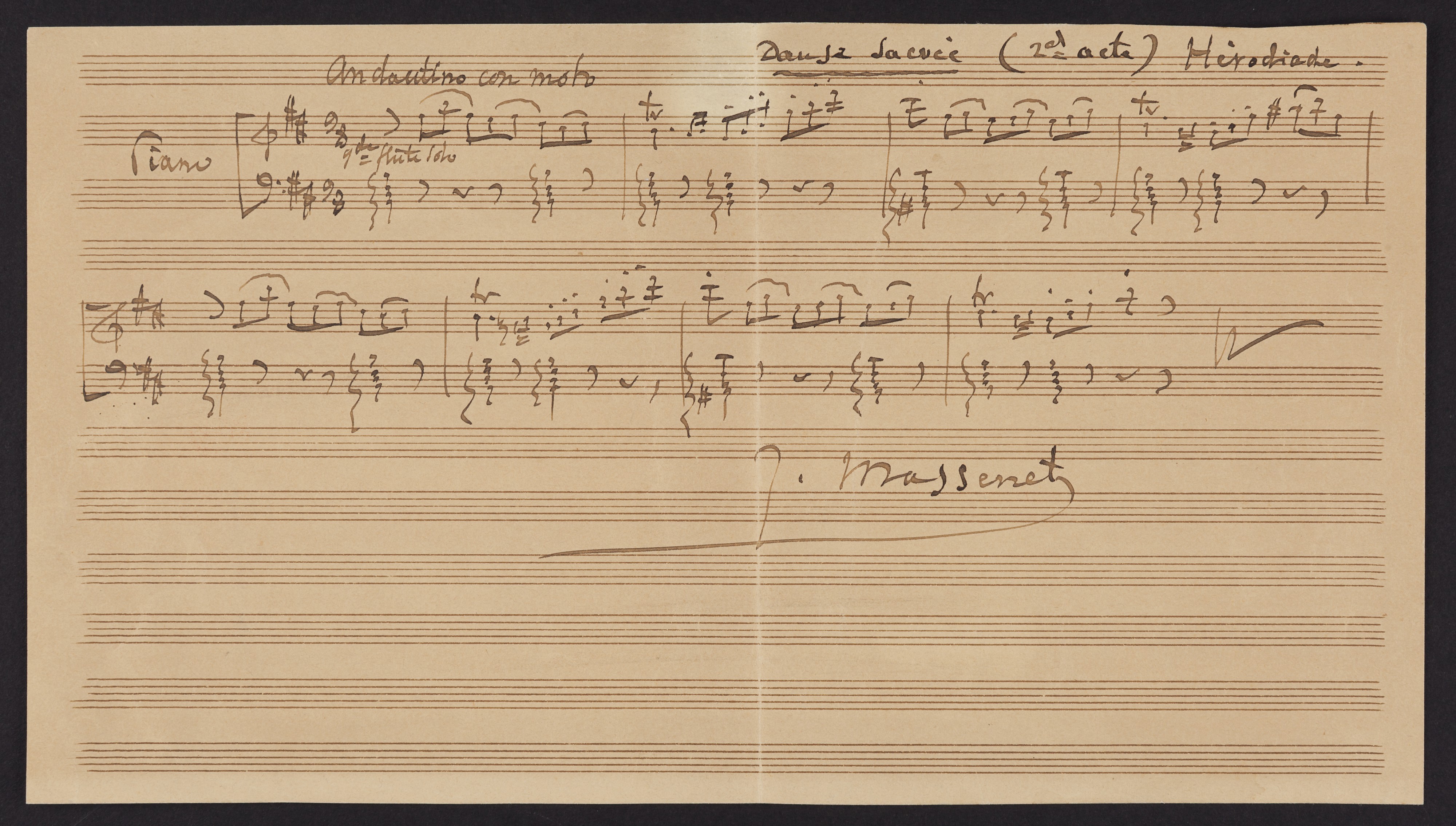 MASSENET, Jules (1842-1912). Autograph musical quotation signed ('J. Massenet') from Hérodiade , n.d.

One page (132 x 237mm), (small patch of fading).
Eight bars for piano from the 'Danse Sacrée' (Act 2) from the arrangement for solo piano.

A quotation from Hérodiade. After the dazzling success of Le roi de Lahore at the Paris Opera in 1877, Massenet was engaged to work on a grand opera based on Flaubert's recently published Hérodias the following year. Yet the director of the Opera, Auguste Vaucorbeil, turned down the completed Hérodiade, ostensibly on account of the libretto: it would premier instead at the Théâtre de la Monnaie in Brussels in 1881.
© 2017 Christie's Images Limited.