Autograph Musical Quotation - Pietro Mascagni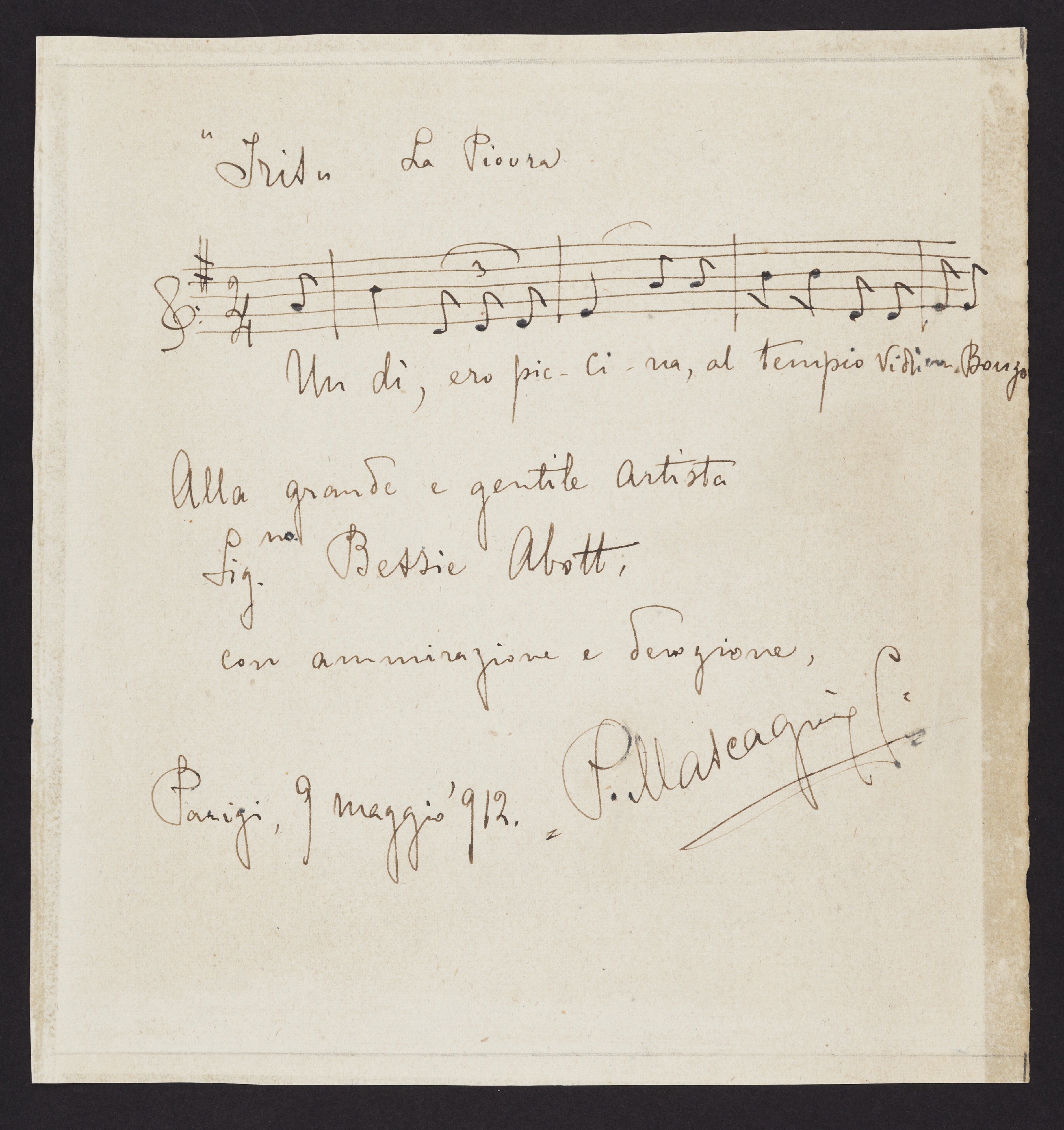 MASCAGNI, Pietro (1863-1945). Autograph musical quotation from Iris signed ('P. Mascagni'), Paris, 9 May [1]912.

In Italian. One page (201 x 191mm), (overwritten in blue ink in a few places, marks where mounted).

Four bars for voice from the opening of the 'Octopus Aria' ('Un dì, ero piccina'), inscribed 'To the great and kind artist Bessie Abott'.

From an early start in vaudeville theatre, the soprano Bessie Abott (1878-1919) went on to forge a stellar operatic reputation, with close associations with both the Metropolitan Opera and the Paris Opéra: here, Mascagni makes a gift of a quotation from his Iris, a work perhaps best recognised for inaugurating the vogue for fin-de-siècle exotic opera.
© 2017 Christie's Images Limited.