Autograph Letter - Gustav Mahler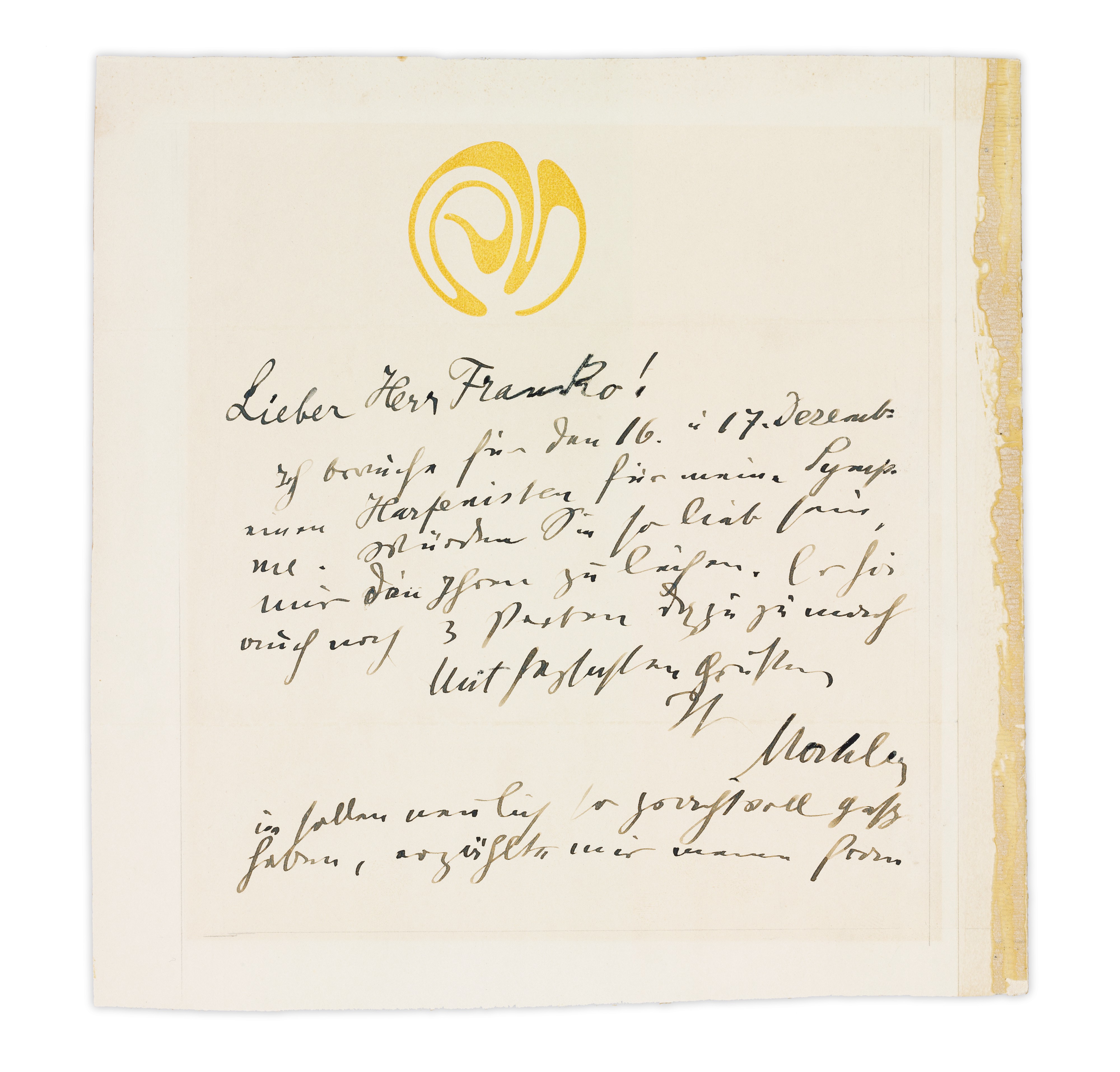 MAHLER, Gustav (1860-1911). Autograph letter signed ('Mahler') to [Nahan] Franko, n.p. [New York], n.d. [1909].

In German. One page (213 x 212mm), laid down on card, (markings from framing and mounting).

Asking Nahan Franko, stalwart of the Metropolitan Opera, to lend him a harpist for the American premier of his First Symphony: 'For the 16-17 December I need a harpist for my Symphony. Would you be so kind as to lend me yours'.

Drawn by the promise of a new audience and world-class musicians – to say nothing of the considerable financial rewards – Mahler arrived in New York at the end of 1907, part of the influx of high-profile European artists who found themselves in considerable demand in the city. He made his conducting debut with the Metropolitan Opera, celebrating a successful season in 1908, just one year after Nahan Franko had finished his 24-year residence as the Met's concertmaster. For Mahler, 1909 saw his installation as principal conductor of the reformed New York Philharmonic, with whom he would give the American premier of his First Symphony on 16 December, while Franko had recently formed his own orchestra, whom he would conduct in public and private performances for nearly 20 years.
© 2017 Christie's Images Limited.