Autograph Letter - Charles Gounod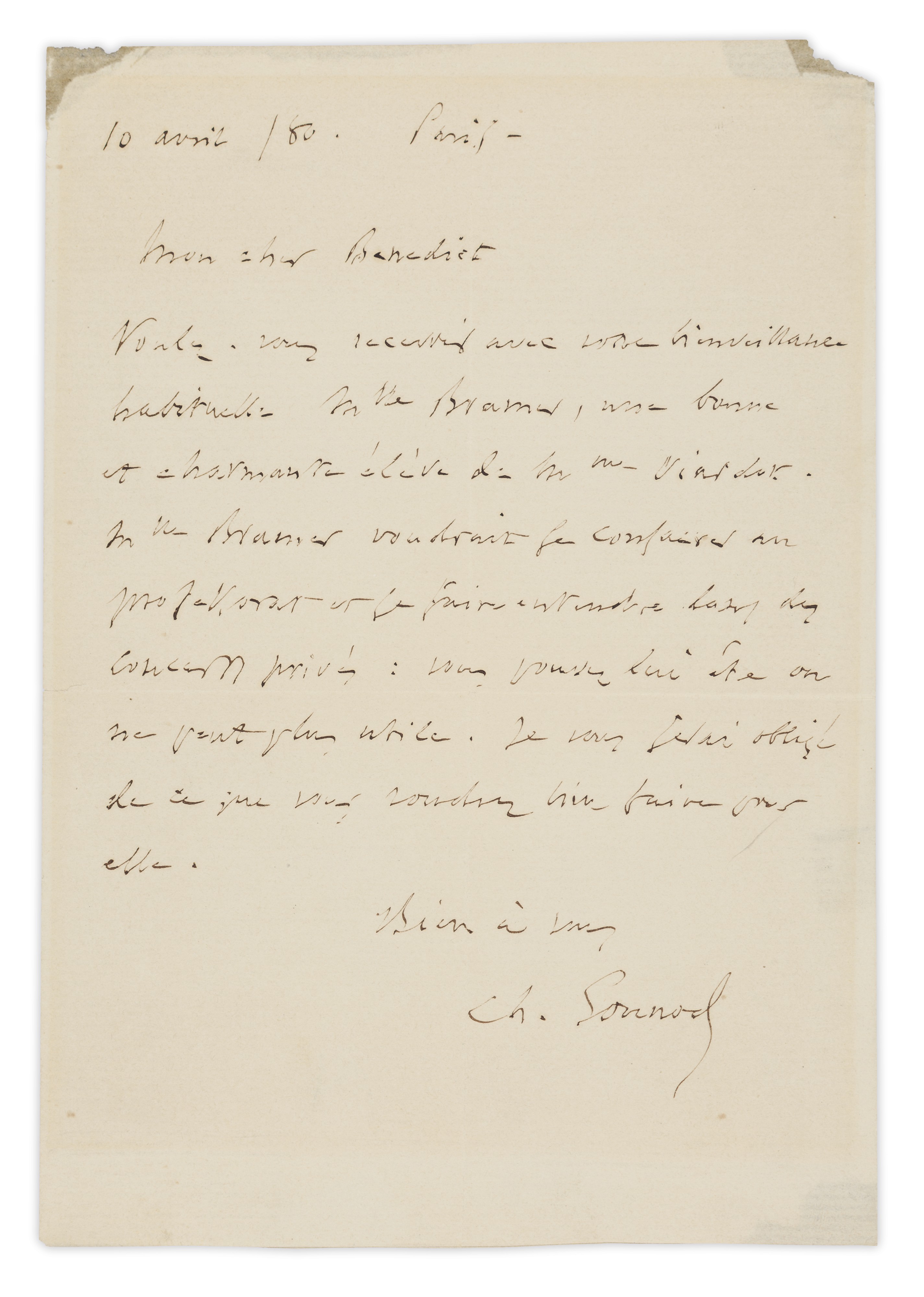 GOUNOD, Charles (1818-1893). Autograph letter signed ('Ch. Gounod') to 'Benedict', Paris, 10 April 1880.

In French. One page (195 x 135mm), bifolium, integral blank, (losses to upper right recto and integral blank).

Gounod asks that his correspondent receive a 'nice and charming pupil of Mme [Pauline] Viardot': the pupil in question, Mlle Bramer, 'would like to devote herself to teaching and to perform in private concerts'.
© 2017 Christie's Images Limited.