Autograph Quotation - Charles Gounod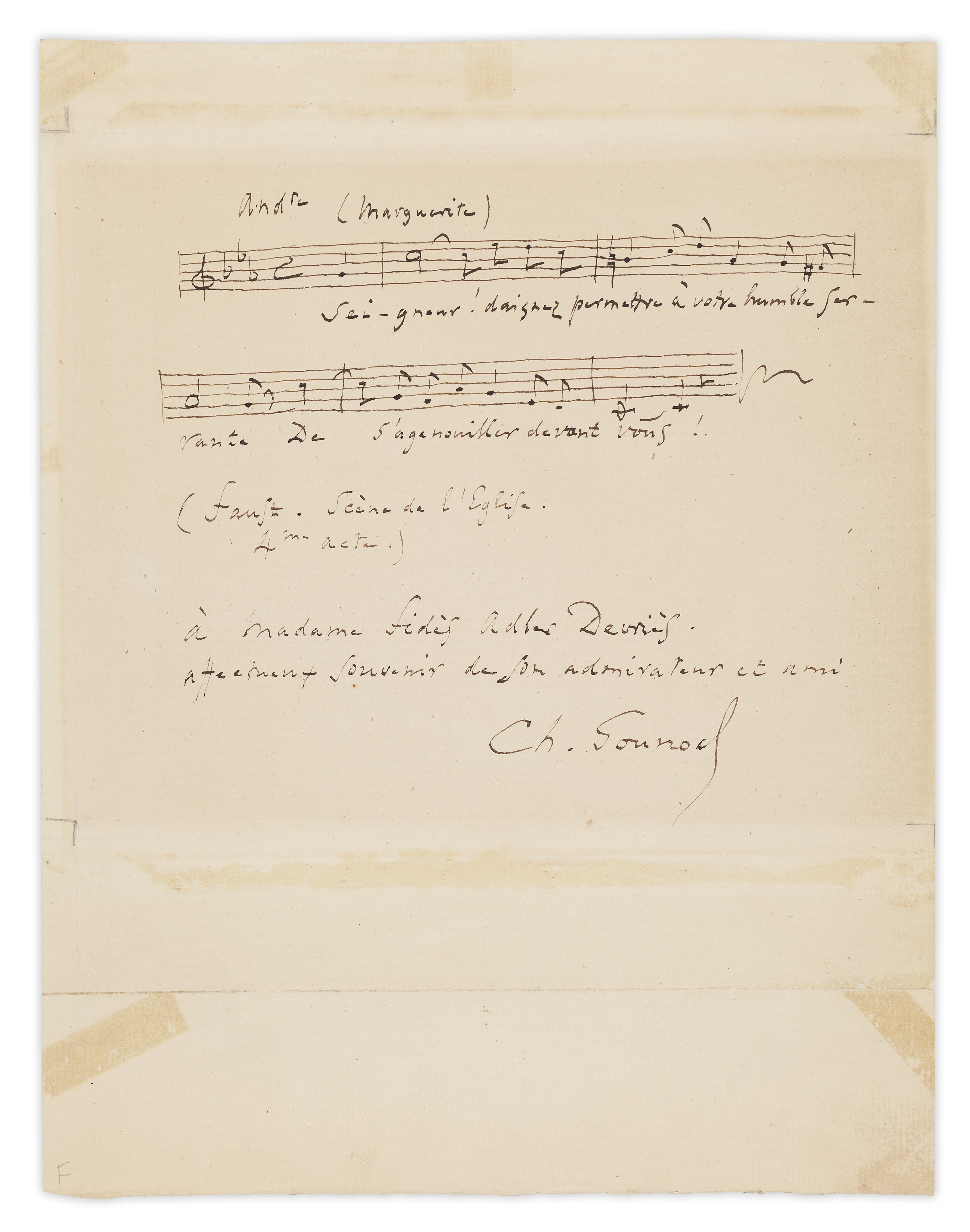 GOUNOD, Charles (1818-1893). Autograph quotation signed ('Ch. Gounod') from Faust, inscribed to Fidès Adler-Devriès, n.p., n.d.

In French. One page (306 x 235mm), (marks from earlier mounting).

Five bars for voice from Marguerite's recitative 'Seigneur, daignez permettre à votre humble servant' (Act IV, Church scene), titled and inscribed to 'Madame Fidès Adler Devriès / an affectionate souvenir from your admirer and friend'.

Gounod recognises the soprano Fidès Devriès for her reprisal of Marguerite. The daughter of the Dutch soprano, Rosa de Vries-van Os, Fidès Devriès (1851-1941) first appeared onstage at the age of 16, at the Théâtre Lyrique in Paris, before moving to the Paris Opéra in 1871. Marguerite was her debut role with the Opéra and one she is still remembered for: by this time, Faust had eclipsed in fame any other of Gounod's works and was a staple of the Opera's repertoire. Faust was the opera that opened the 1883-84 inaugural season of the Metropolitan Opera, with Christina Nilsson in the role of Marguerite.
© 2017 Christie's Images Limited.