Autograph Musical Quotation - Charles Gounod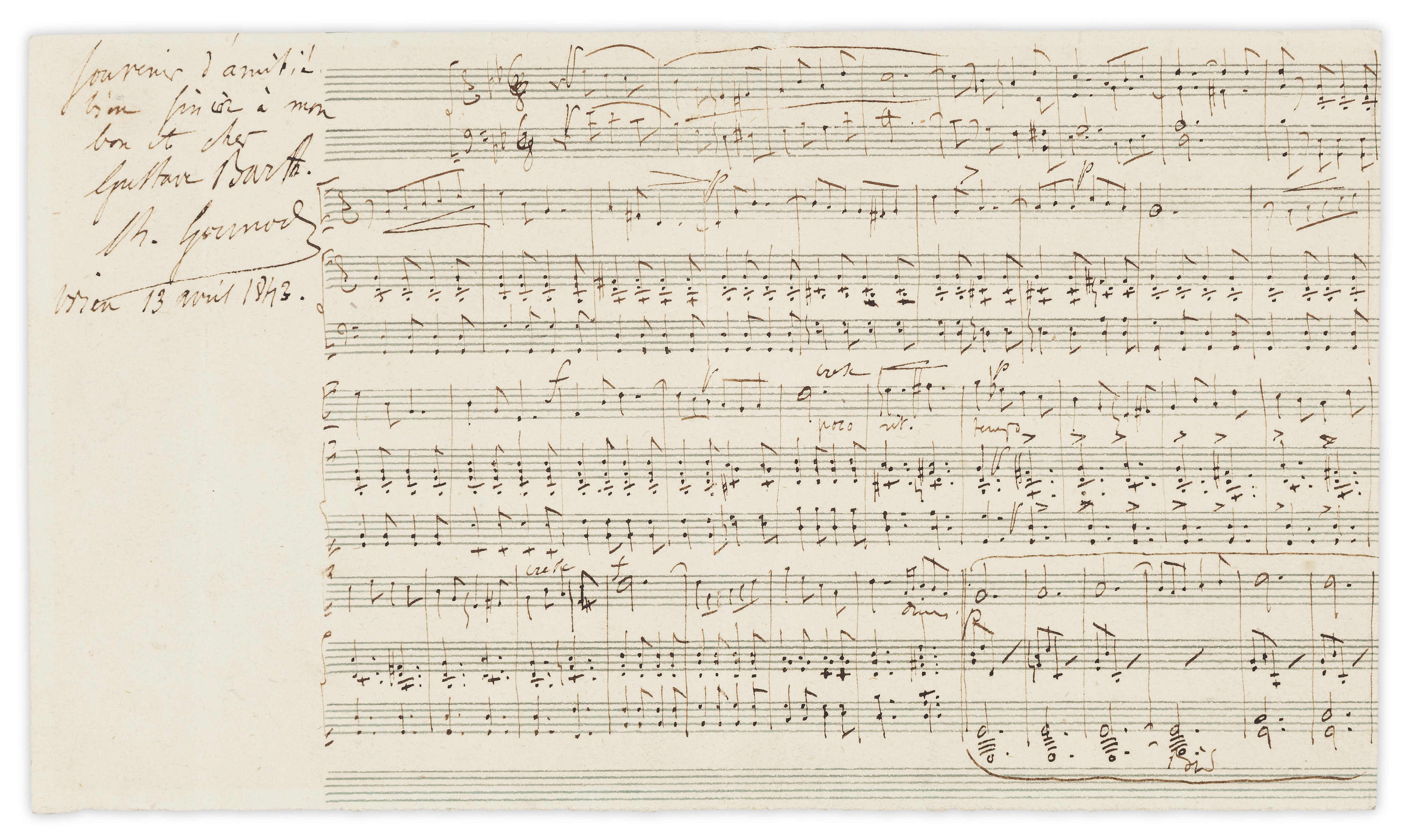 GOUNOD, Charles (1818-1893). Autograph musical quotation signed ('Ch. Gounod') inscribed to Gustav Barth, Vienna, 13 April 1843.

In French. 1½ pages (107 x 185mm), cropped from a larger sheet, (two adhesive marks on verso).

49 closely-written bars of music for an unidentified treble instrument (perhaps the oboe) and piano, inscribed to Barth as a 'souvenir of sincere friendship'.

A quotation inscribed to the pianist, Lieder composer and critic, Gustav Barth (1811-1897). As a winner of the Prix de Rome in 1839 and having moved to Italy in 1840, Gounod spent the third year of his scholarship in Austria and Germany: his letters from Vienna, where he met Gustav Barth, testify to his enormous appreciation for this city, where he would see the first performance of several of his early sacred pieces.
© 2017 Christie's Images Limited.