Autograph Letter - Umberto Giordano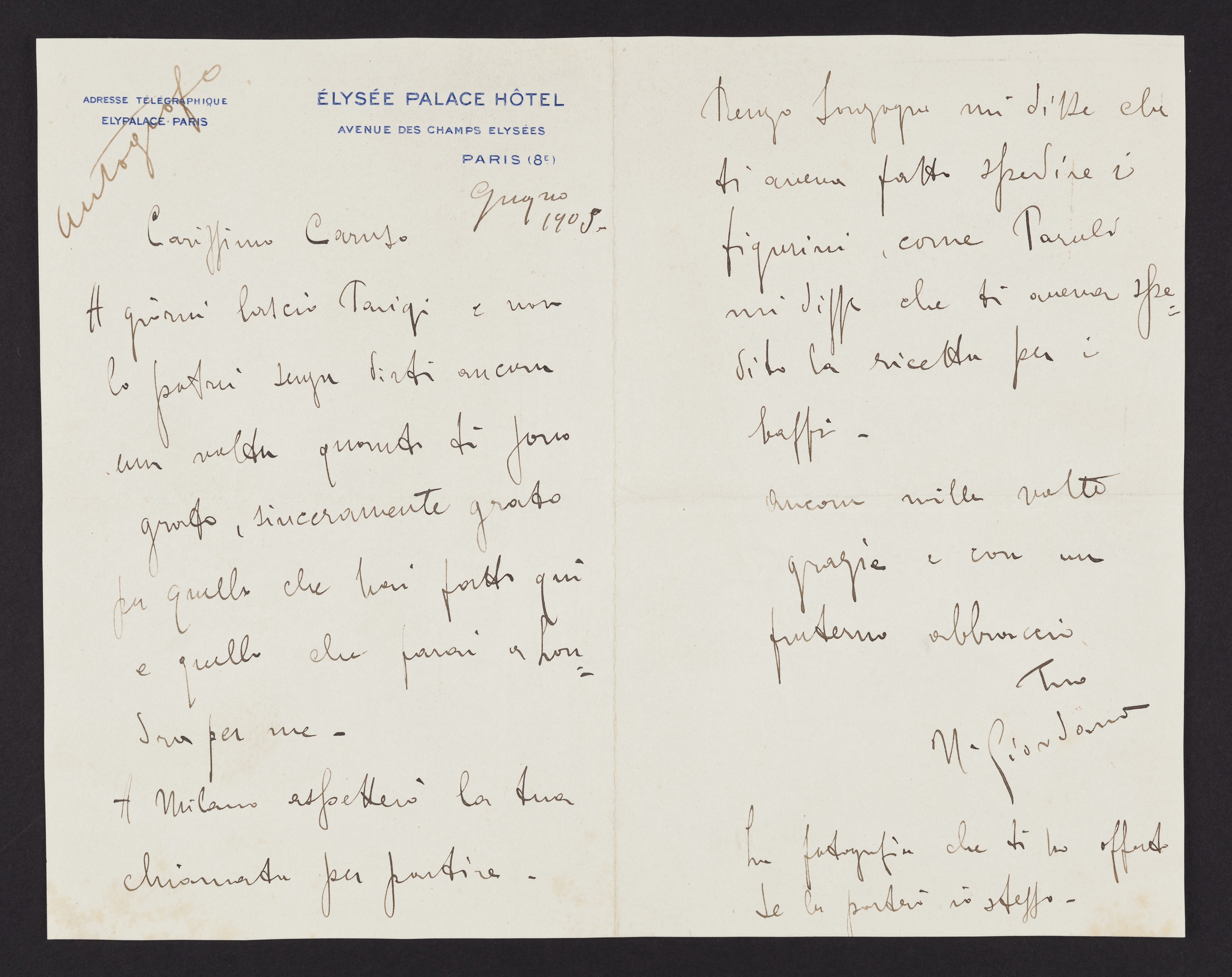 GIORDANO, Umberto (1867-1948). Autograph letter signed ('U. Giordano') to ENRICO CARUSO, Élysée Palace Hotel, Paris, June 1905.

In Italian. Two pages (193 x 122mm), bifolium, ('Autografo' in another hand on recto). Provenance: Bruno Zirato (1884-1972).

Offering effusive thanks to Enrico Caruso: 'I am grateful, truly grateful for what you have done here and will do for me in London'; he will wait for Caruso's call to leave Milan. Giordano mentions Renzo Sonzogno, who has sent Caruso some designs.
The careers of Giordano and Caruso had first converged in 1898, when the latter took the tenor lead – that of Loris Ipanov – in Giordano's Fedora, which premiered that year at the Sonzogno family's Teatro Lirico in Milan.
© 2017 Christie's Images Limited.