Gold Fountain Pen - Giulio Gatti-Casazza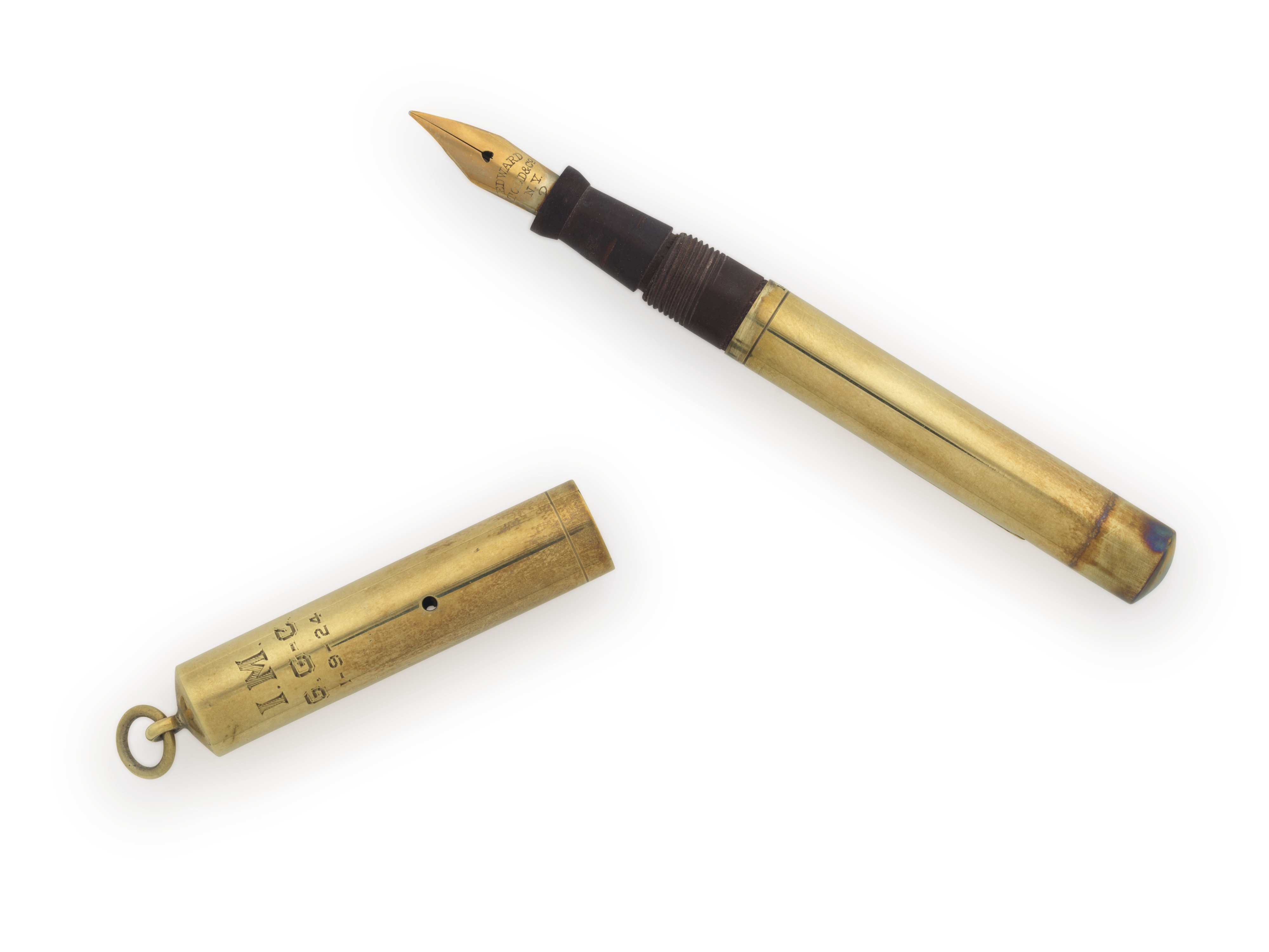 GATTI-CASAZZA, Giulio (1869-1940) – A GOLD FOUNTAIN PEN
Designed as a circular polished case engraved "I.M., G.G.C. 1-9-2-4", all in 14K gold to the tip signed EDWARD TODD & CO. N.Y.2, measuring approximately 4 inches (10.30 cm). Circa early 20th century
Provenance: Giulio Gatti-Casazza (gifted by him to:) – Italo Montemezzi (1875-1952, composer; gifted to the Metropolitan Opera Guild by his widow).

Giulio Gatti-Casazza was the General Manager of the Metropolitan Opera from 1908 to 1935, a period in which he was arguably responsible for placing the Met enduringly among the ranks of the world's pre-eminent opera houses, attracting leading conductors such as Toscanini and Mahler and staging the Met's first world premiere, Puccini's La fanciulla del West. In recognition of his accomplishments, he became the first Italian-American to appear on the cover of TimeMagazine in 1923, and again in 1926.
© 2017 Christie's Images Limited.