Autograph Letter - Gaetano Donizetti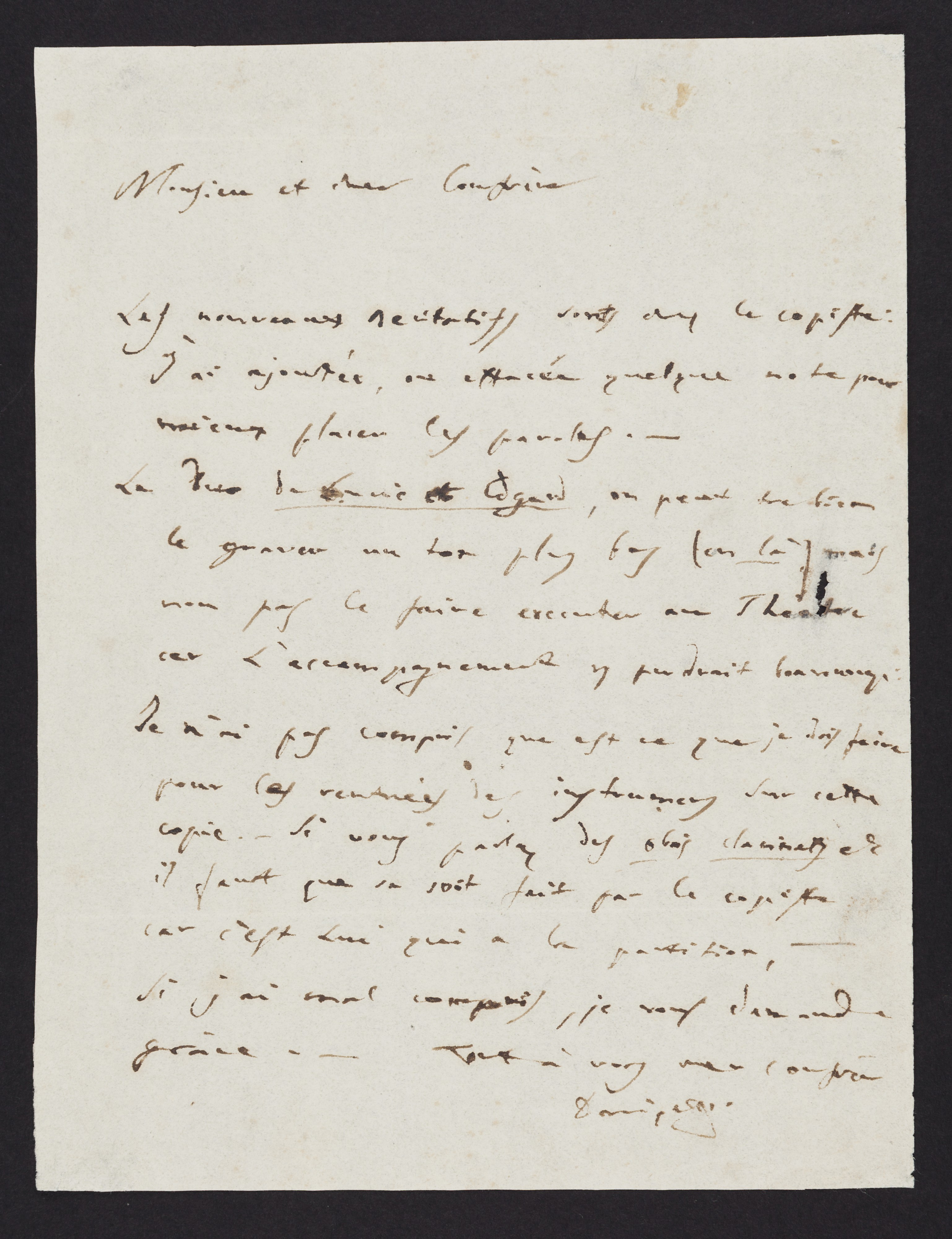 DONIZETTI, Gaetano (1797-1848). Autograph letter signed ('Donizetti') to an unidentified recipient ('Monsieur et cher confrère'), n.p., n.d.[?.1839].

In French. One page (174 x 133mm), (small hole affecting two words). Provenance: Edwin Franko Goldman collection.

Writing to a colleague about Lucia di Lammermoor: 'The new recitatives are with the copyist: I have added or deleted some notes to better place the words'; and confirming that the engraver can transpose Lucia and Edgar's duet down in pitch 'but not for execution at the Theatre'. Additional changes, to the instrumentation, will need to be made by the copyist, who has the relevant part of the score.

Donizetti appears to be working on the revision of Lucia to Lucie de Lammermoor for the Paris stage, where it was first performed in August 1839.
© 2017 Christie's Images Limited.