Autograph Letter - Claude Debussy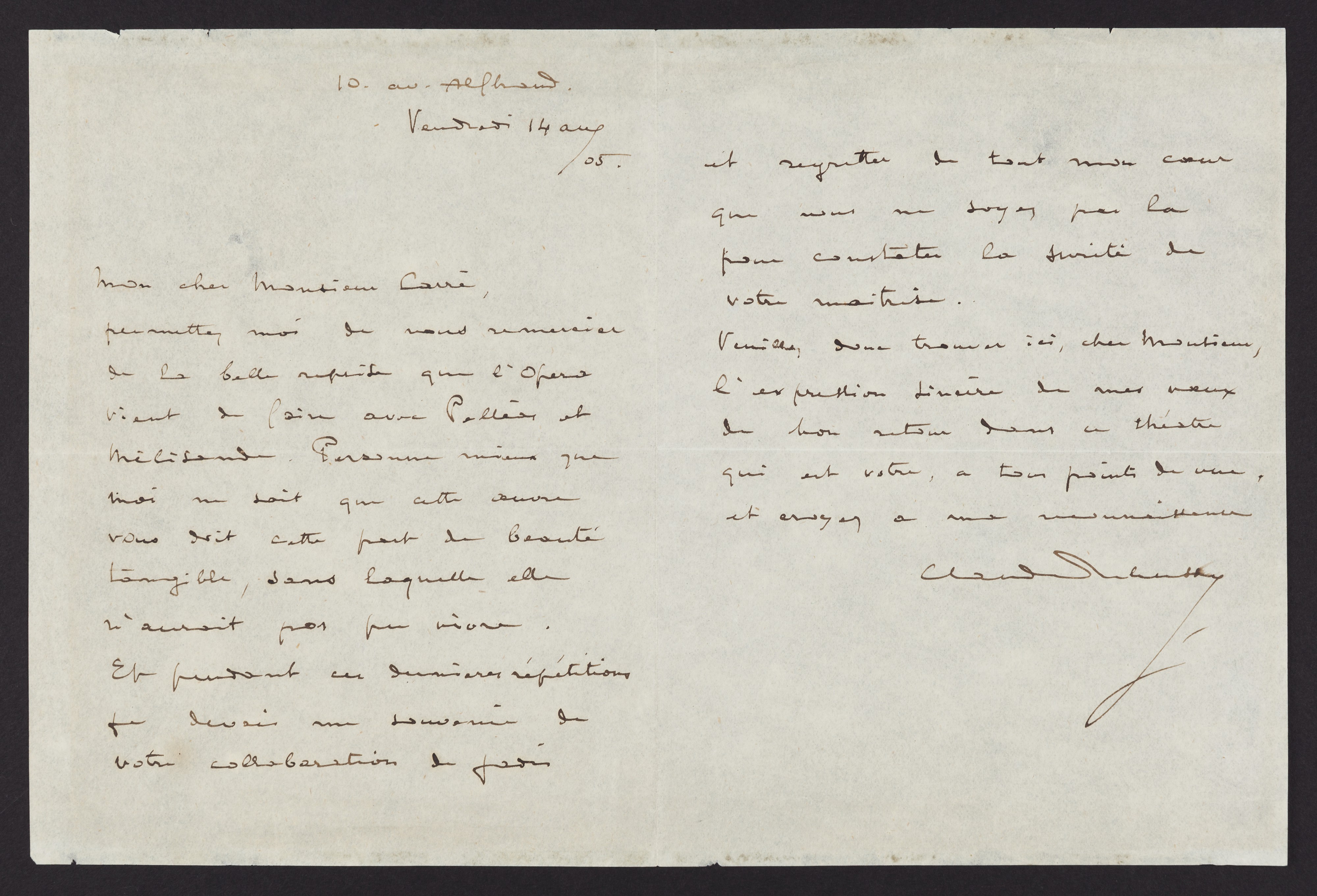 DEBUSSY, Claude (1862-1918). Autograph letter signed ('Claude Debussy') to [Albert] Carré, '10 av. Alphand' [Paris], 14 August 1905.
In French. Two pages (176 x 133mm), bifolium (small smudge to signature). Provenance: Edwin Franko Goldman collection.

'Allow me to thank you for the lovely revival that the Opéra has just made of Pelléas et Mélisande. No one knows better than I that this work owes to you that element of tangible beauty, without which it could not have existed'. The last rehearsals reminded Debussy of their earlier collaboration, saddening him that Carré is not there to see the success of his masterpiece.

The director, actor and librettist Albert Carré (1852-1938) spent over half a century at the centre of Parisian artistic life, first as an actor, then as a director of theatre and opera. His main contribution to operatic history was as the director of the Opéra-Comique, a post that he held from 1898 to 1914, where he was responsible for bringing to the stage major operas by French composers: among the important works he commissioned was Debussy's Pelléas, which premiered in 1902. Debussy's landmark opera was successfully reprised for many years by the Opéra.


© 2017 Christie's Images Limited.