Autograph Letter - Alban Berg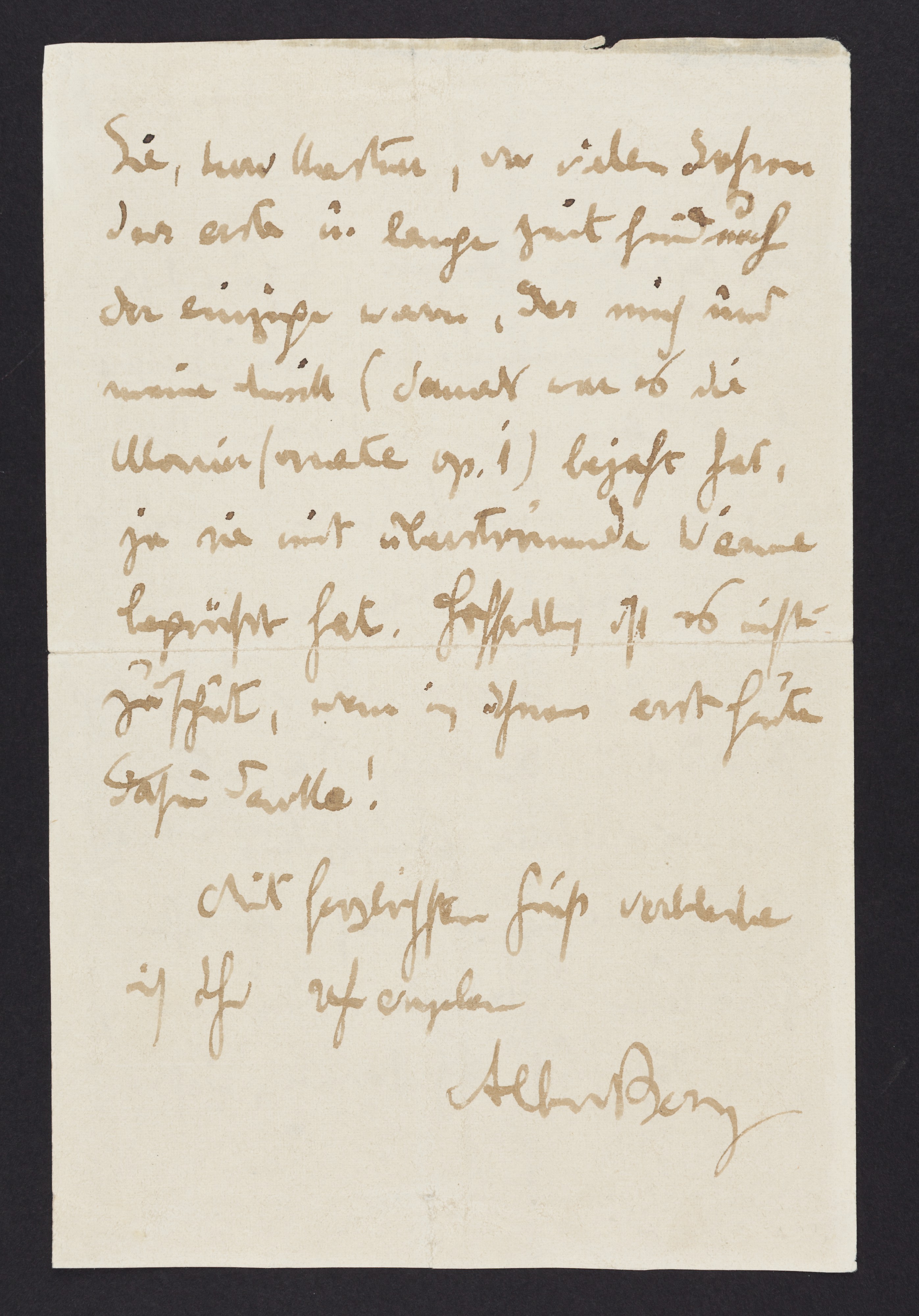 BERG, Alban (1885-1935). Autograph letter signed ('Alban Berg') to [Rudolf] Kastner, Vienna, 17 August 1927.

In German. 2 pages (205 x 135mm), (surface soiling to bottom half of recto, slight tape mark at upper margin). Provenance: acquired with income from the Bispham Fund.

Thanks to a supportive critic, mentioning two of his greatest works: the Lyric Suite and the Piano Sonata op.1. Berg thanks the recipient (the music critic of the Berlin Morgenpost) for a review of his Lyric Suite, which had premiered at the Baden-Baden festival that year, and asks him to forward the text of the article. He goes on to thank Kastner for his support in earlier years: 'I only now have remembered, that you … were many years ago the first and for a long time the only one to have expressed approval of me and my work (on that occasion it was the Piano Sonata op.1) … Hopefully it is not too late to thank you for it today!'.


© 2017 Christie's Images Limited.