Autograph Letter - Vincenzo Bellini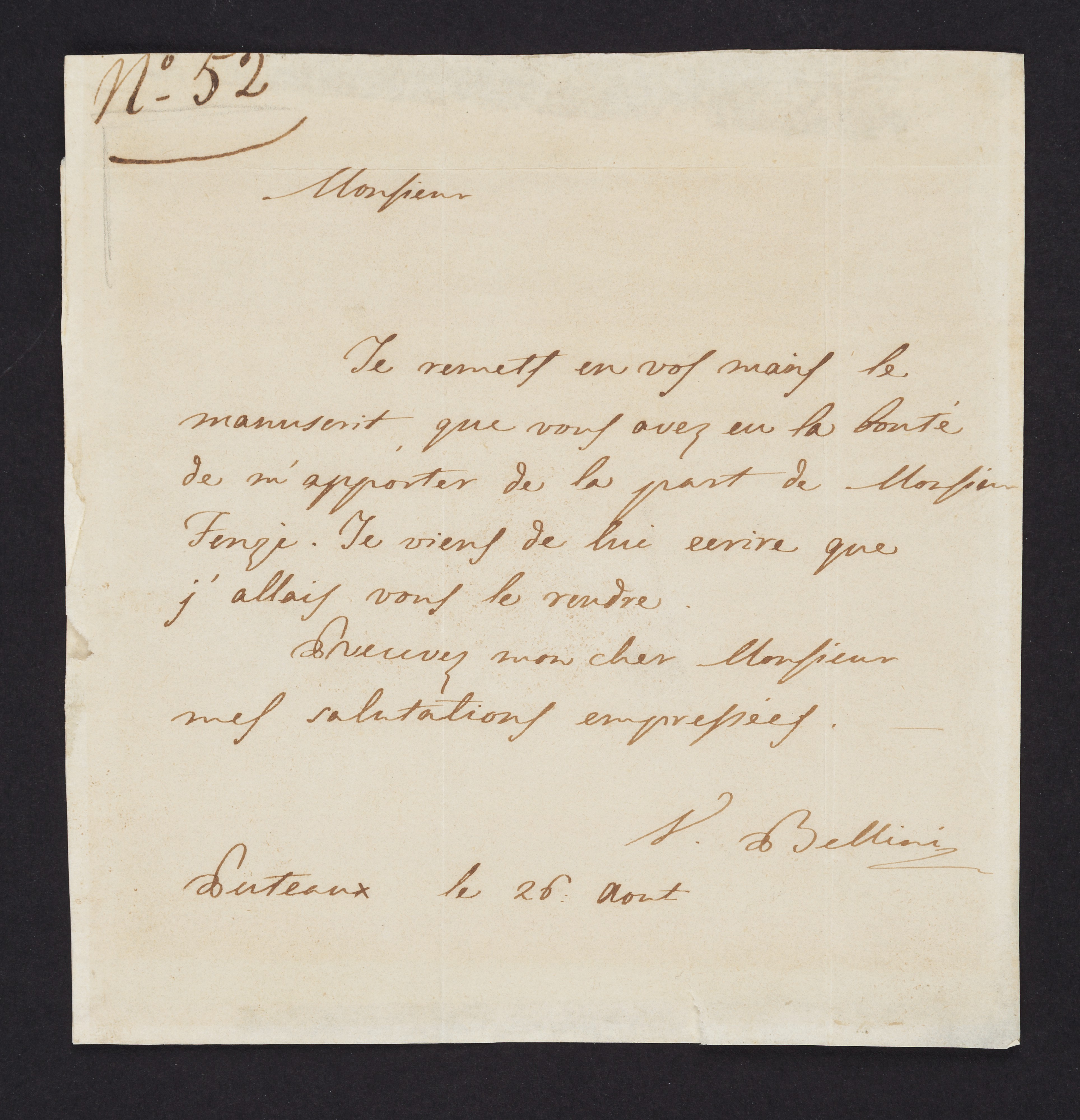 BELLINI, Vincenzo (1801-1835). Autograph letter signed ('V. Bellini') to an unidentified recipient ('Monsieur'), Puteaux, 26 August [1834-35].

In French. One page (136 x 131mm), marked 'No 52' at top left in ink (laid down onto supporting paper, small tear to bottom margin).

Writing from Puteaux, where he was working on I puritani, Bellini returns to his correspondent a manuscript: 'I return to you the manuscript which you were kind enough to bring me from Monsieur Fenzi'.

Having moved in 1834 to Puteaux, then a town at a half hour from Paris, Bellini was living as a guest of an English friend, Samuel Levys, while working on a new opera. The product of this fruitful period of writing, which would become I puritani, was to be Bellini's final work: he died in Puteaux on 23 September 1835.
© 2017 Christie's Images Limited.