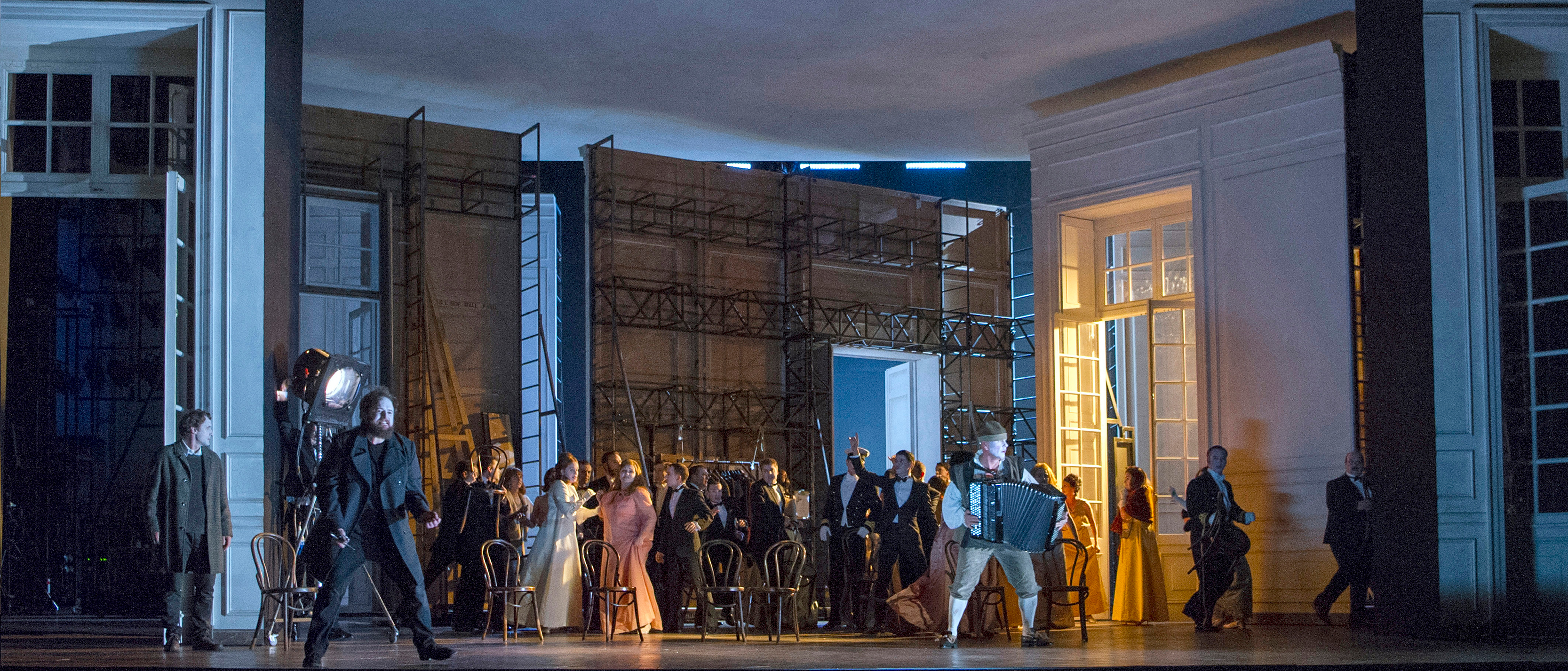 International Contemporary Opera at the Met
Recent decades have seen a blossoming of contemporary opera at the Met as part of General Manager Peter Gelb's modernization plan. In addition to the American operas by Philip Glass, John Adams, Nico Muhly, Matthew Aucoin, and Terence Blanchard, notable new works by international composers have been added to the repertory.
The Tempest, by British composer Thomas Adès, had its Met premiere in 2012 following a successful world premiere at London's Royal Opera Covent Garden in 2004. The Met's new production, a co-production with L'Opéra de Québec and the Vienna State Opera, was directed by Robert Lepage and conducted by the composer, with Simon Keenlyside starring as Prospero. Adès also conducted the Met premiere of his opera The Exterminating Angel in 2017. This time the Met had co-commissioned the opera and co-produced the production with the Royal Opera Covent Garden, the Royal Danish Opera, and the Salzburg Festival. Tom Cairns directed the production, with a cast that included Amanda Echalaz, Audrey Luna, Alice Coote, Joseph Kaiser, Iestyn Davies, and Rod Gilfry.
Finnish composer Kaija Saariaho's L'Amour de Loin received its Met premiere in 2016 in a new production by Robert Lepage. After a triumphant world premiere at the Salzburg Festival in 2000, L'Amour de Loin played in several festivals and opera houses around the world. The new Met production, a co-production with L'Opéra de Québec, featured Susanna Phillips, Eric Owens, and Tamara Mumford in the cast and was conducted by Susanna Mälkki. Saariaho was only the second woman composer to have an opera performed by the Met after Ethel Smyth, whose Der Wald was performed in 1903.
In the 2025–26 season, Saariaho's opera Innocence will come to the Met in a production by Simon Stone that had its world premiere at the Aix-en-Provence Festival in July, 2021.
This season, in addition to the new works by Terence Blanchard and Matthew Aucoin, Australian composer Brett Dean's Hamlet will have its Met premiere. With a libretto by Matthew Jocelyn, Hamlet had a successful world premiere at the Glyndebourne Festival in 2017. Nicholas Carter makes his Met debut conducting a cast that includes Allan Clayton, Brenda Rae, Sarah Connolly, Rod Gilfry, and John Tomlinson. The production from Glyndebourne is by Neil Armfield.
Thomas Adès's The Tempest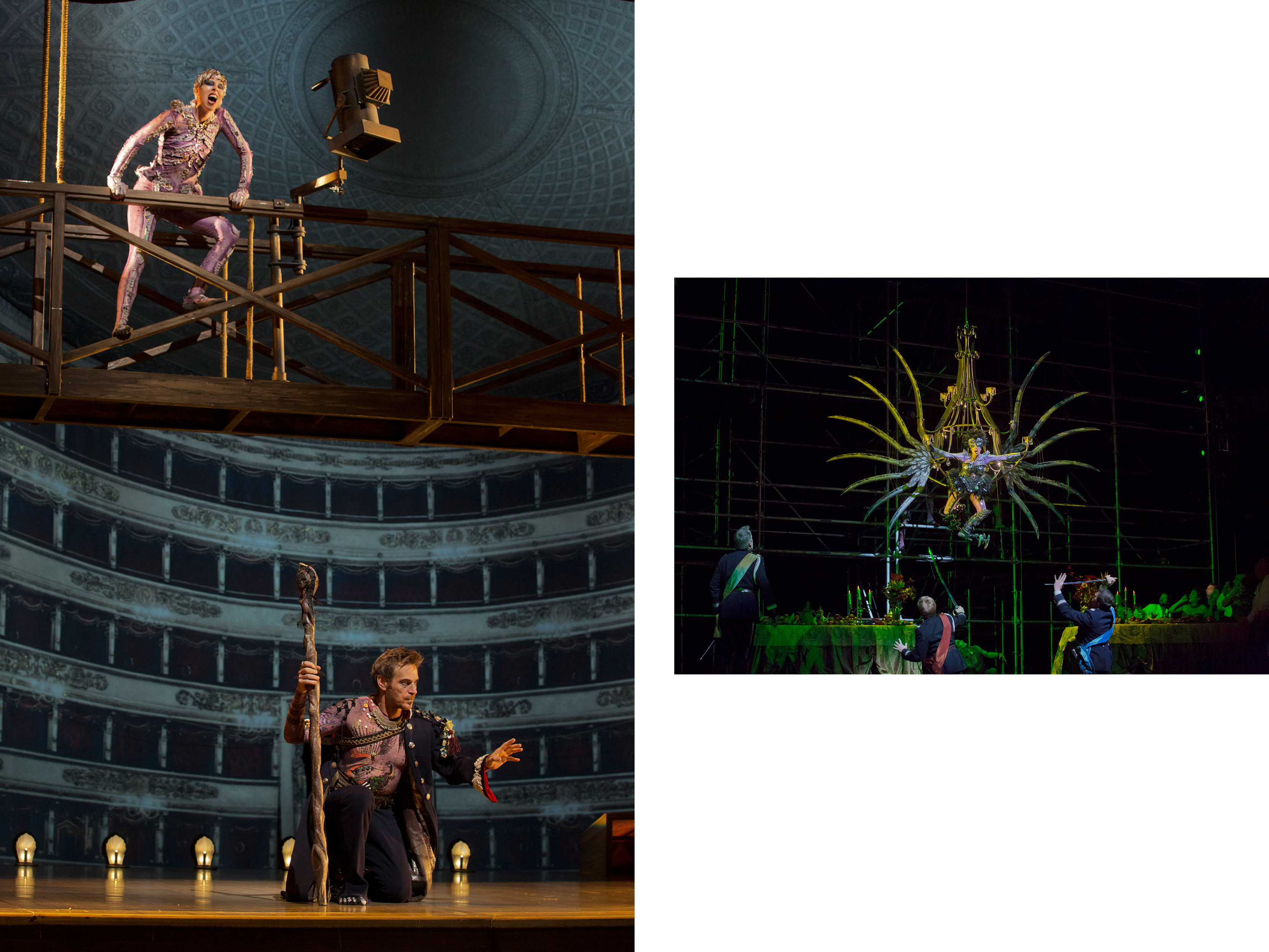 Left: Audrey Luna and Simon Keenlyside in The Tempest, 2012.
Photos: Ken Howard
Right: Audrey Luna in scene from The Tempest by Thomas Adès, production by Robert Lepage, 2012.
Photos: Ken Howard
Thomas Adès's The Exterminating Angel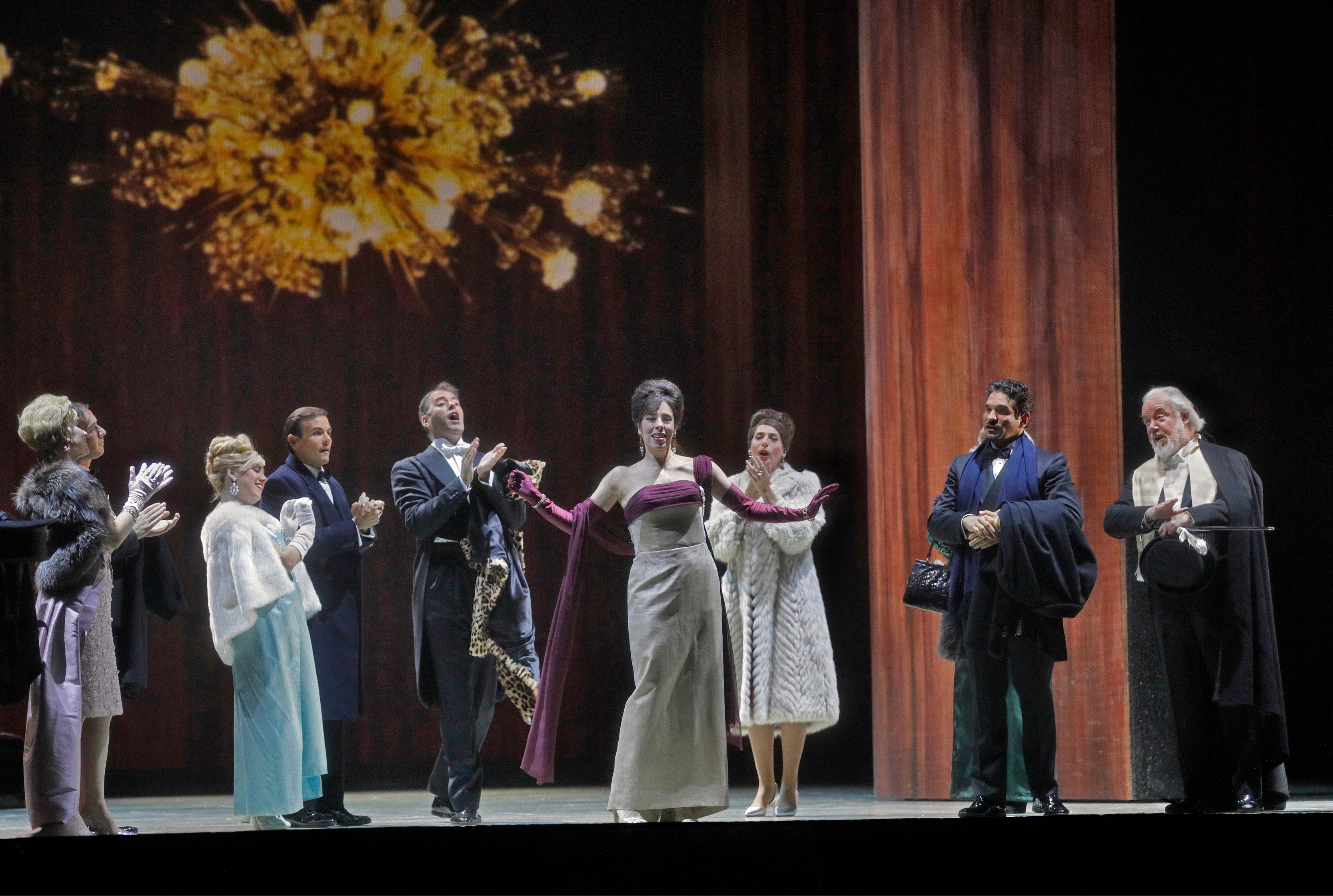 Audrey Luna in The Exterminating Angel by Thomas Adès, 2017.
Photos: Ken Howard

Left: The Exterminating Angel, 2017, with (left to right) Kevin Burdette, David Adam Moore, Christine Rice, Rod Gilfry, Sally Matthews, Iestyn Davies, Alice Coote, John Tomlinson.
Photos: Ken Howard
Right: The Exterminating Angel, 2017, with (left to right) Joseph Kaiser, John Tomlinson, Frédéric Antoun, Christian Van Horn, Rod Gilfry, David Adam Moore.
Photos: Ken Howard
Kaija Saariaho's L'Amour de Loin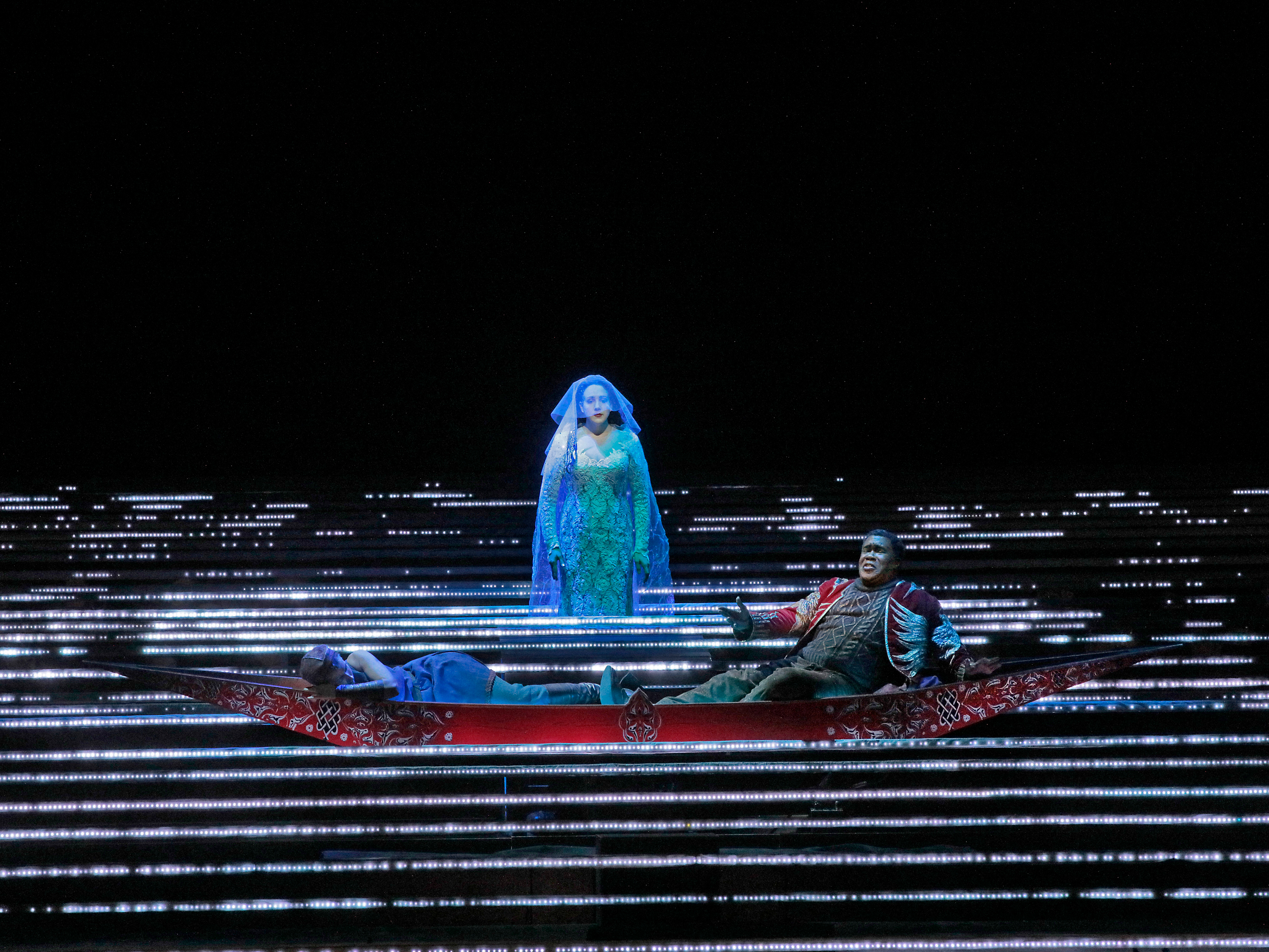 Tamara Mumford, Susanna Phillips and Eric Owens in L'Amour de Loin, production by Robert Lepage, 2016.
Photos: Ken Howard

Left: Robert Lepage consults with composer Kaija Saariaho at rehearsal of L'Amour de Loin, 2016.
Photos: Ken Howard
Right: Eric Owens and Susanna Phillips in L'Amour de Loin, 2016.
Photos: Ken Howard
Brett Dean's Hamlet
Brett Dean's Hamlet at the Glyndebourne Festival, 2017.
Photo: Richard Hubert Smith

Left: Librettist Matthew Jocelyn and composer Brett Dean at rehearsal for Hamlet at the Glyndebourne Festival, 2017.
Photo: Richard Hubert Smith
Right: Allan Clayton in the title role of Brett Dean's Hamlet at the Glyndebourne Festival, 2017.
Photo: Richard Hubert Smith
Searching for an American Style
American Commissions and Beyond
From Commercial Theater to the Met
Innovations and Collaborations
International Contemporary Opera at the Met