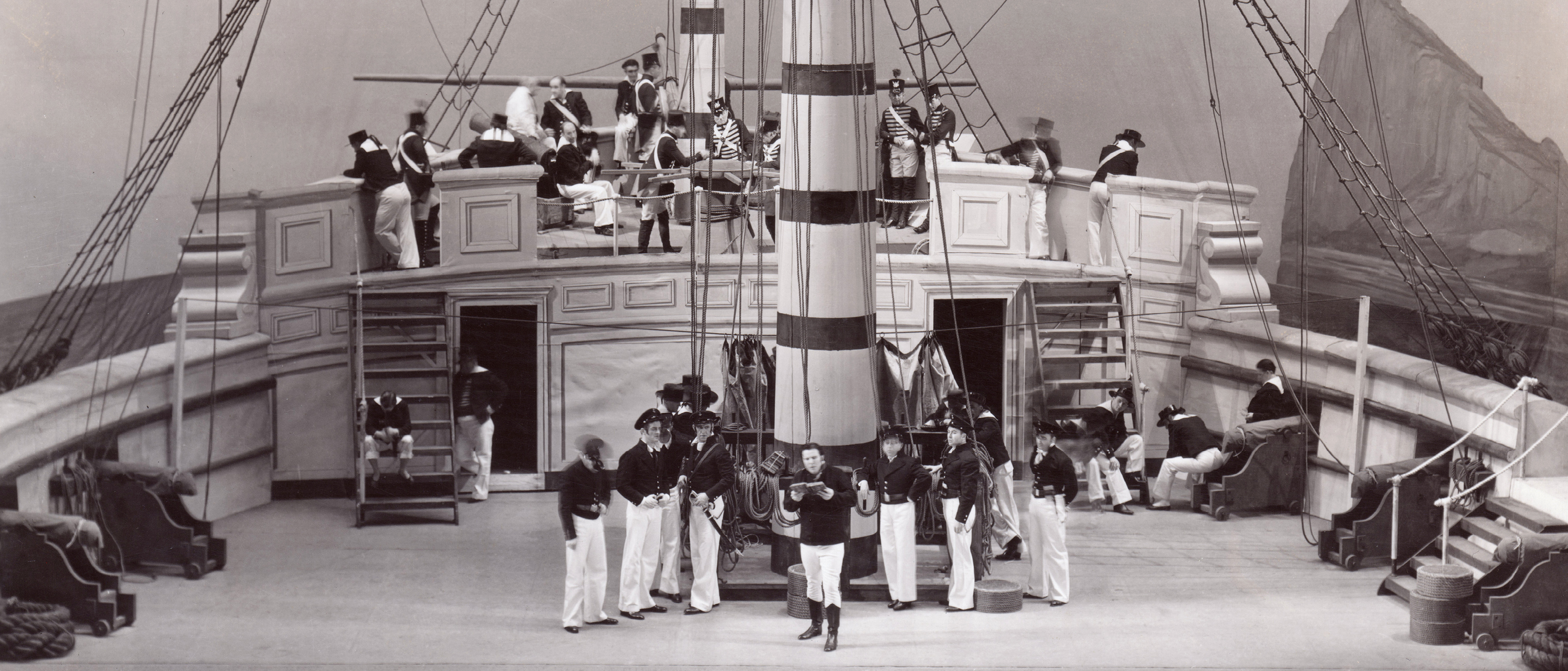 American Émigrés
While the Met's plans for American operas initially favored native-born composers, management quickly realized that émigré talent was essential. Nineteenth-century American arrivals Victor Herbert (Ireland), Walter Damrosch (Germany), and Richard Hageman (Netherlands) enjoyed prior artistic relationships with the Met: Herbert as cellist in the Met orchestra, Damrosch as a frequent conductor of the company's German repertory, and Hageman as a longtime assistant conductor. All chose lavish costume-drama subjects, with Herbert and Damrosch electing to change musical styles radically from their previous work and Hageman adapting techniques from the contemporary cinema.
Victor Herbert's Madeleine
In Madeleine, America's most beloved musical theater composer, Victor Herbert, pursued the "conversation opera" technique recently brought to an apex by Richard Strauss in Der Rosenkavalier. At less than an hour in length, Madeleine was paired on a double bill with the surefire attraction of Pagliacci starring Enrico Caruso. Soprano Frances Alda was "graceful and appealing" in the central role of the prima donna in Herbert's work, but the "little operetta" achieved only six performances before fading into oblivion.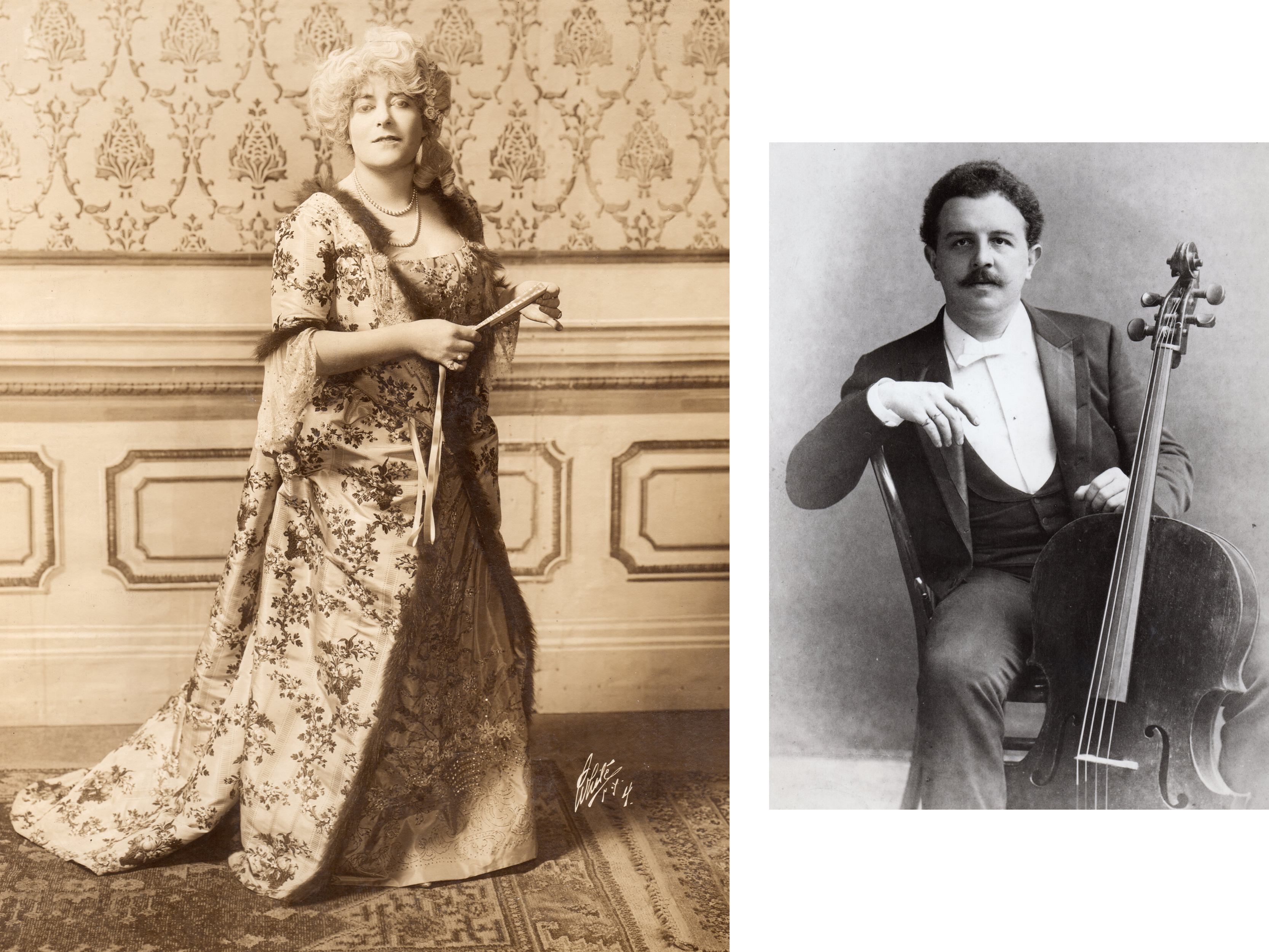 Left: Frances Alda in the title role of Victor Herbert's Madeleine, 1914.
Photo: White Studios
Right: Victor Herbert, celebrated musical theater composer, spent time as a cellist in the Met Orchestra.
Photo: Falk Studios
Walter Damrosch's Cyrano
In 1913, for the Met's third American opera, Walter Damrosch and his librettist, eminent critic W. J. Henderson, set Edmond Rostand's 1899 play Cyrano de Bergerac to a "post-Wagnerian style" (Richard Aldrich, The New York Times) score. The New York Post praised the work's "orchestral coloring," but observed "there is absolutely nothing American about this music." The lavish period costumes were created by the famed Parisian theatrical costume design firm Maison Marie Muelle.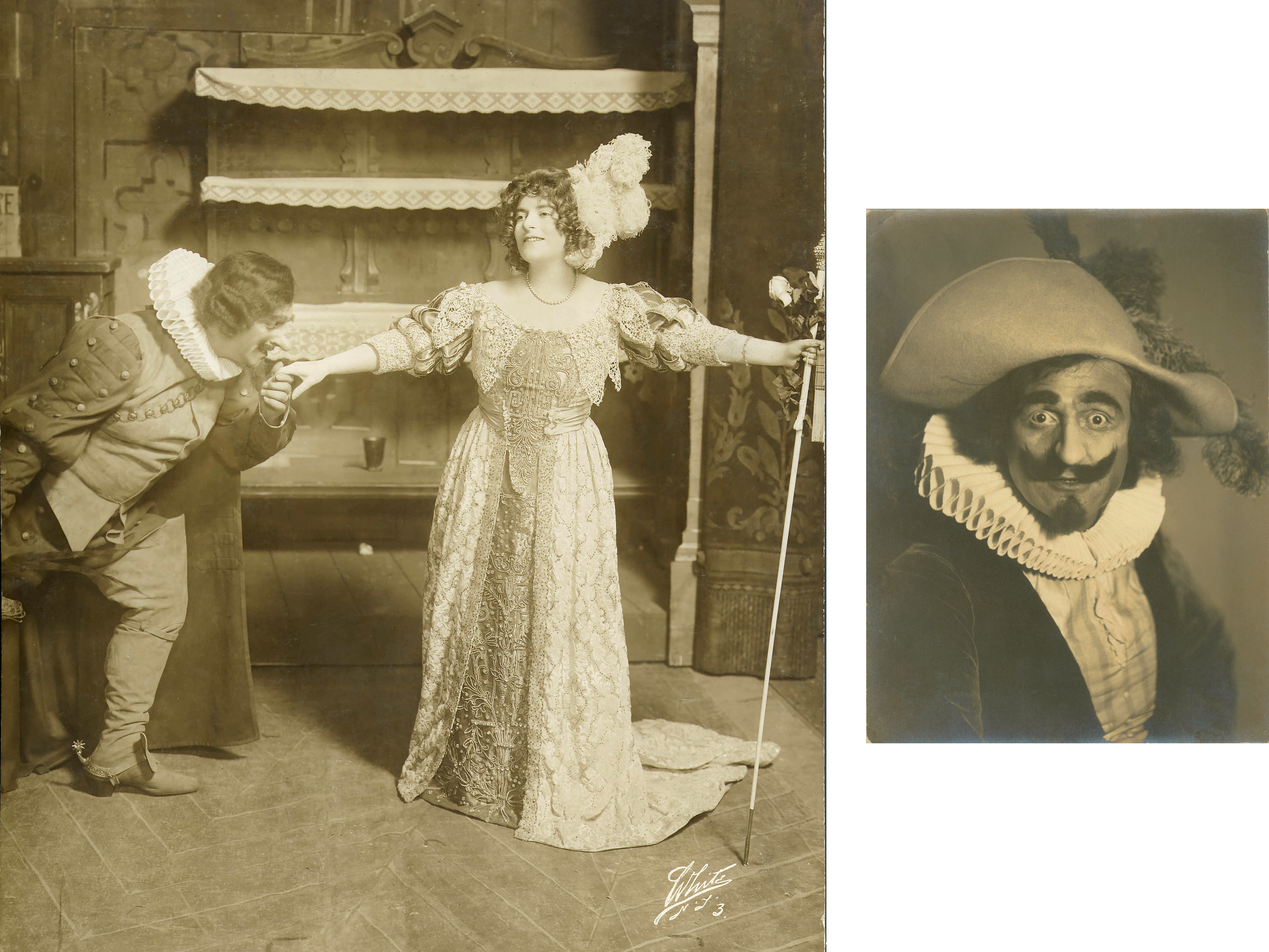 Left: Scenes from Walter Damrosch's Cyrano, 1913, with Pasquale Amato as Cyrano and Frances Alda as Roxane.
Photo: White Studios
Right: Pasquale Amato in the title role of Cyrano, 1913.
Photo: Herman Mishkin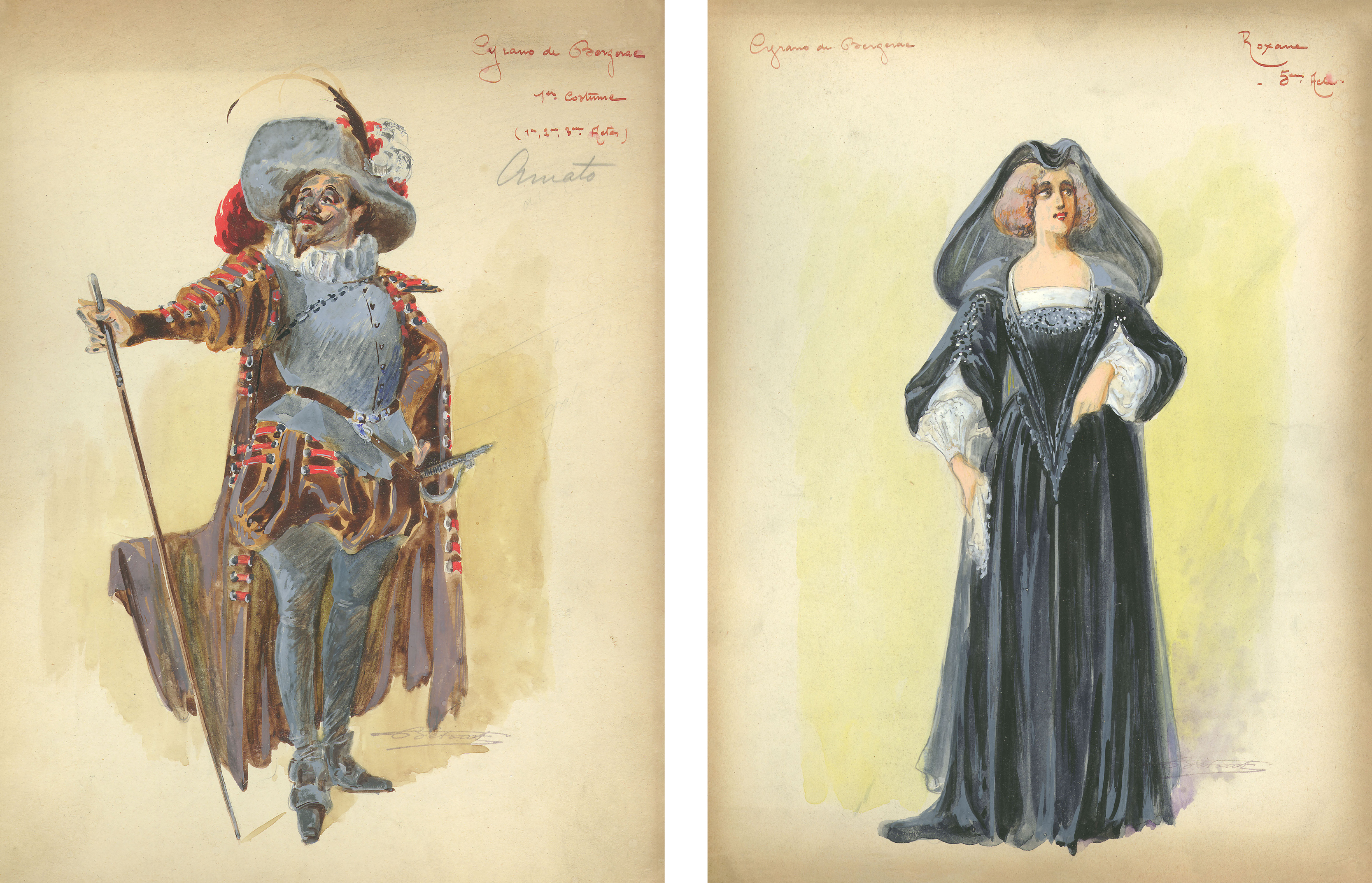 Costume designs by Maison Marie Muelle, Paris, for Walter Damrosch's Cyrano, 1913.
Walter Damrosch's The Man Without a Country
For his 1937 opera The Man Without a Country, Walter Damrosch adapted a popular patriotic short story on the Aaron Burr conspiracy authored by Edward Everett Hale, a descendant of Revolutionary War hero Nathan Hale. The Man Without a Country marked the Met's first collaboration with The Juilliard School, whose graduates took supporting roles in a special spring season designed to introduce young American artists.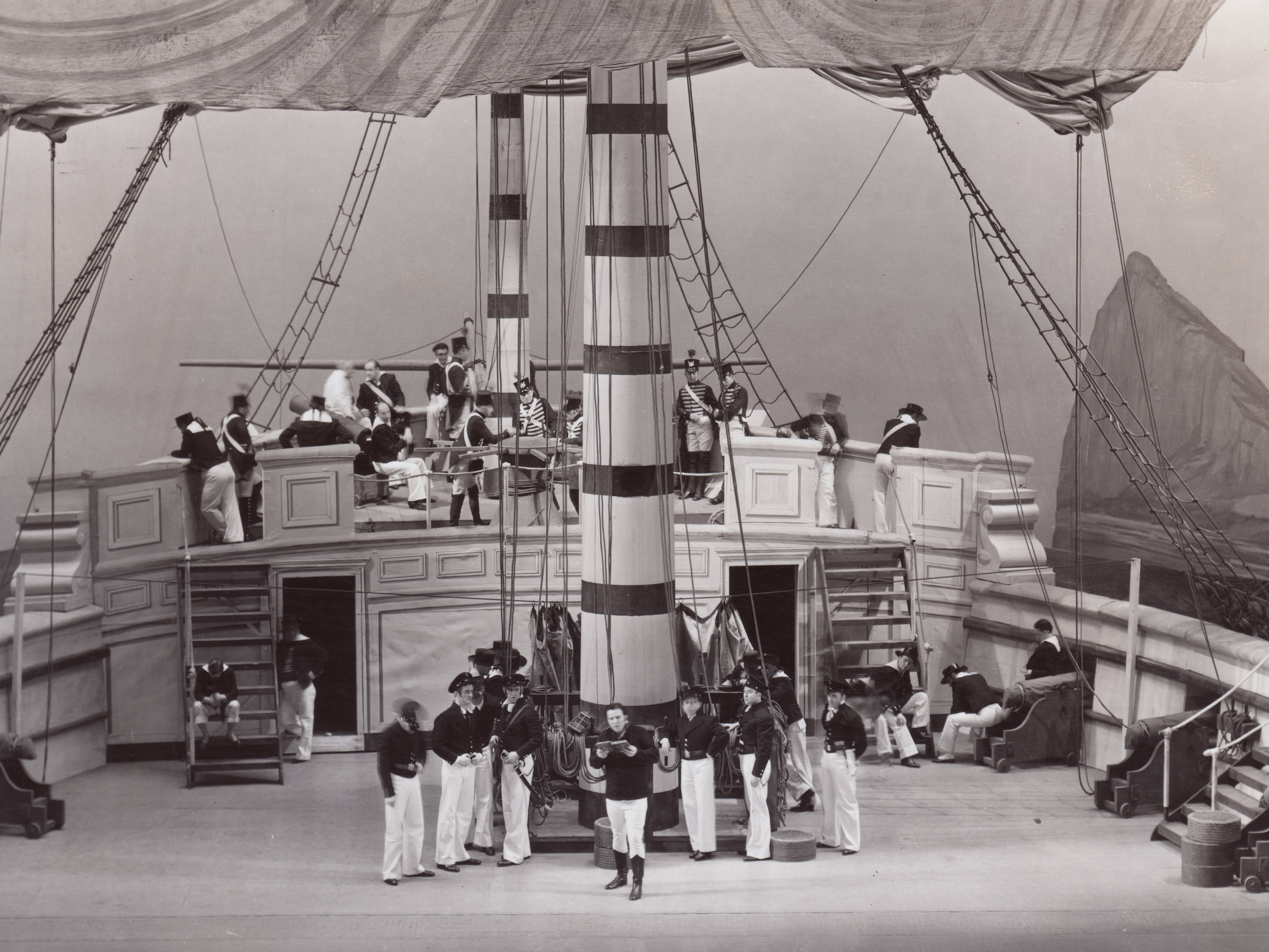 Act III of Walter Damrosch's The Man Without a Country, 1937.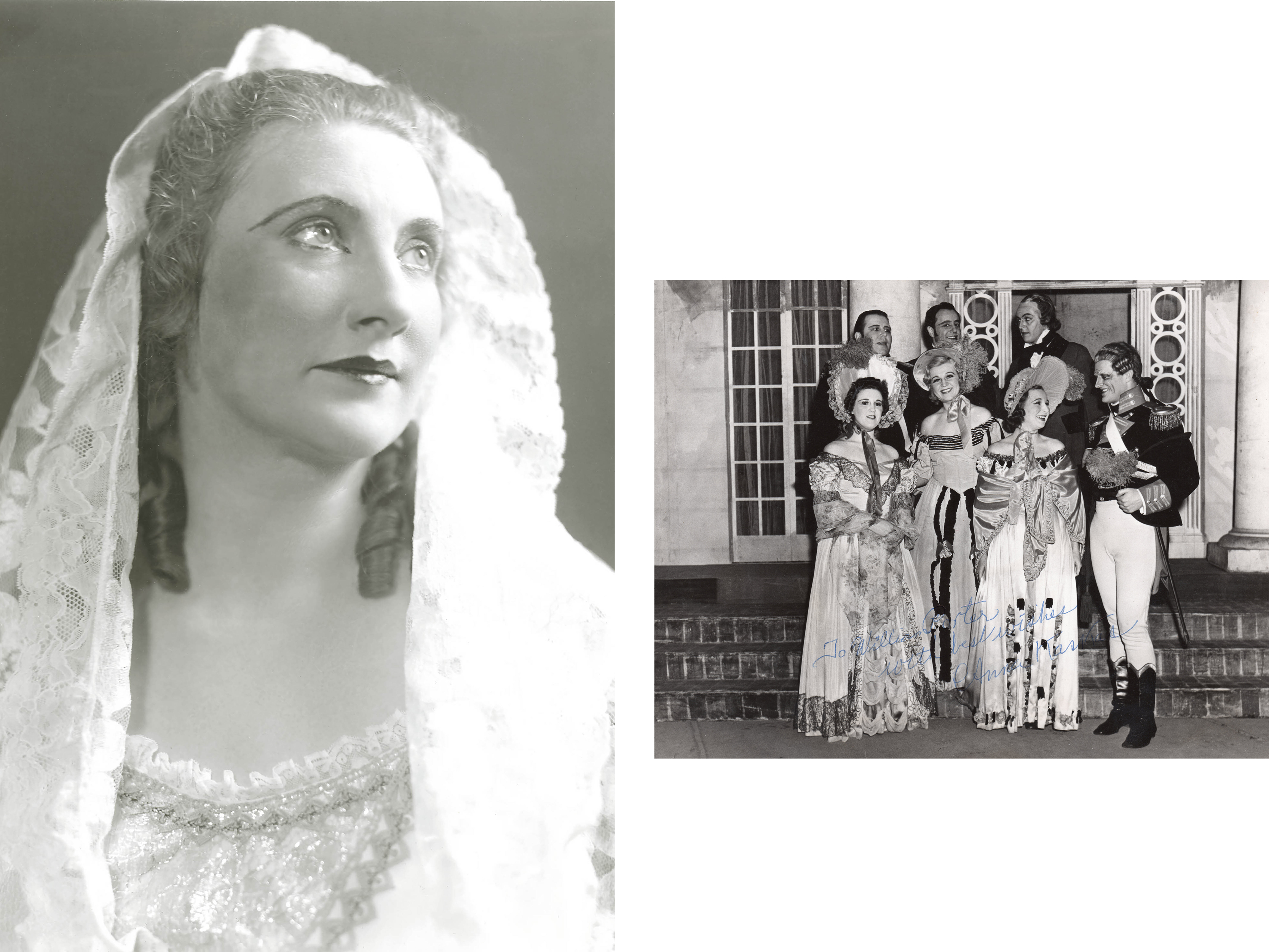 Left: Helen Traubel made a notable Met debut in The Man Without a Country, 1937. Within a few years, she would become the company's leading Wagnerian soprano.
Right: Among the young artists of The Man Without a Country cast were several Metropolitan Opera Auditions of the Air winners and recent Juilliard alumni. Front row, left to right: Maxine Stellman, Anna Kaskas, Lucille Browning, John Gurney. Second row: Arthur Carron, Nicholas Massue, Glenn Darwin.
Richard Hageman's Caponsacchi
Banned from the stage in Nazi Germany, Richard Hageman's Caponsacchi was inspired by the epic verse of Robert Browning's The Ring and the Book. Hageman's "cinematic" technique aimed for dynamic musical drama, but the composer ultimately found greater success in actual film scoring, winning an Oscar for his music to the classic John Wayne drama Stagecoach (1939). Despite Lawrence Tibbett's "vital and dominating portrayal" of the central role, Caponsacchi was poorly received, with one prominent critic judging it "a compendium of musical banalities." After two performances, it was heard no more at the Met.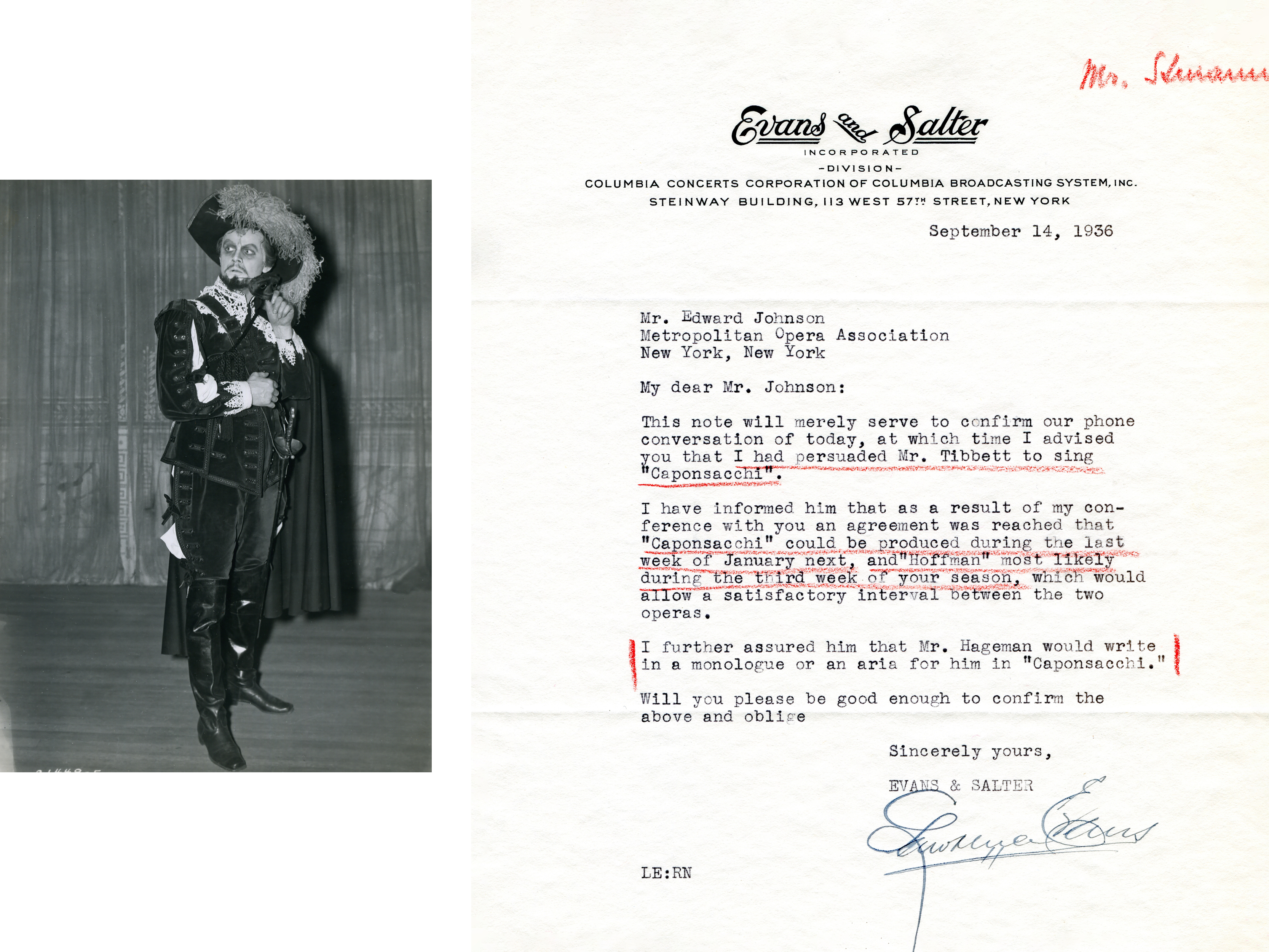 Left: Lawrence Tibbett in Richard Hageman's Caponsacchi, 1937.
Right: A strong singing actor and audience favorite, Lawrence Tibbett used his influence to have the composer add music for him, as confirmed in this letter from his agent to Met assistant manager Edward Johnson.
Louis Gruenberg's The Emperor Jones
Russian-born Louis Gruenberg was only a few months old when his parents emigrated to America. His modernist setting of Eugene O'Neill's The Emperor Jones premiered at the Met in 1933. The story of Brutus Jones, an African American who sets himself up as an emperor on a Caribbean island, the powerful drama provided yet another opportunity for Lawrence Tibbett as the lead in an American work. Though the title role is written for a Black character, the Met resisted the NAACP's entreaties to cast an African American baritone and had Tibbett perform in ethnic theatrical makeup (blackface). "There was an ovation principally, it appeared, for Mr. Tibbett" said one major reviewer. The African American press, however, expressed disappointment that Paul Robeson was not cast and took offense that Tibbett was "acting the vaudeville Negro…who does not exist" (Harry Keelan, Afro-American). The first performance was broadcast live as part of a double bill with Pagliacci, and the opera was sufficiently successful to be revived the following season.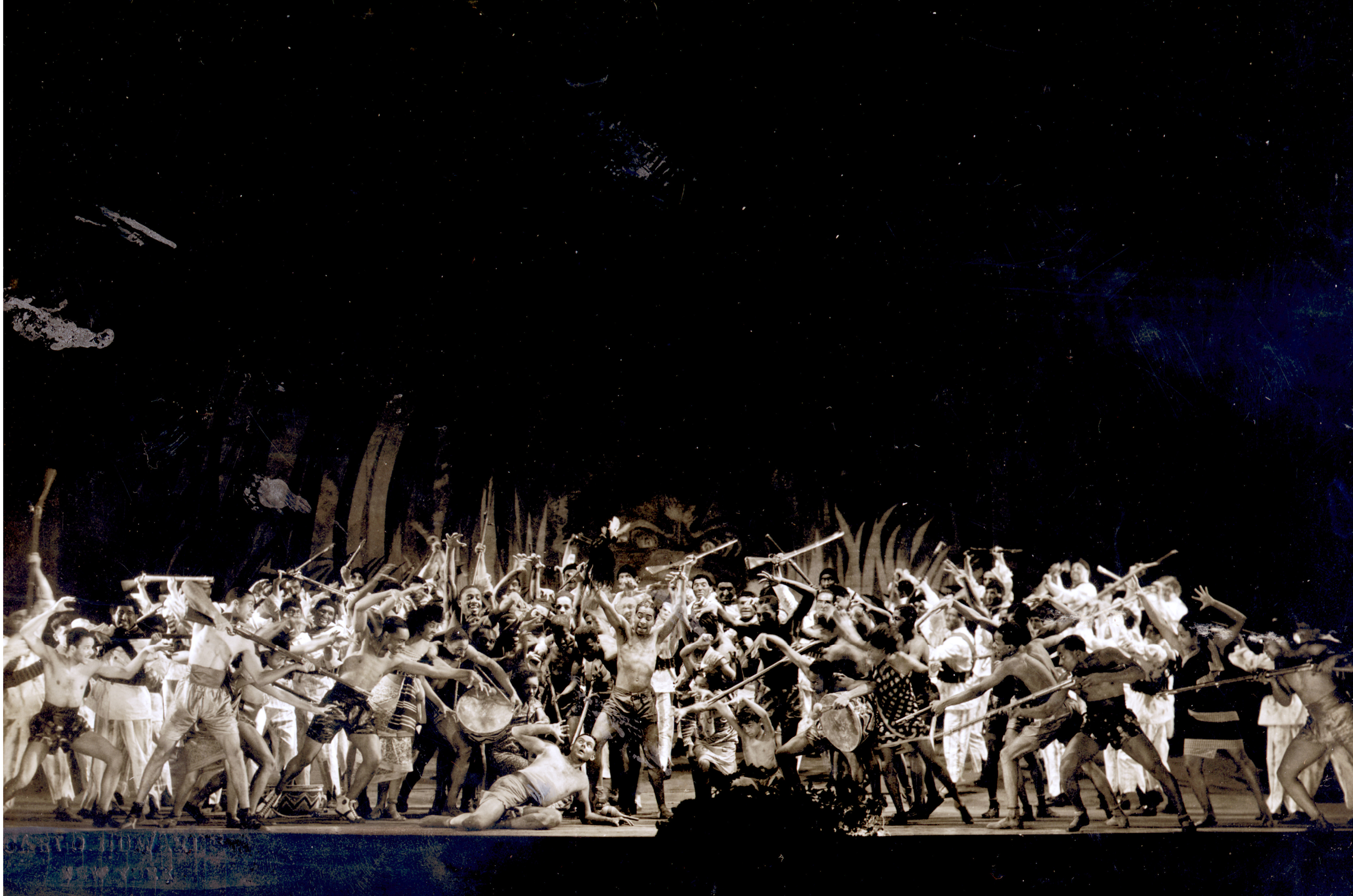 Final Scene from The Emperor Jones, 1933, featuring dance soloist Hemsley Winfield leading his New Negro Art Theatre Dance Group. Set design by Jo Mielziner.
Photo: Carlo Edwards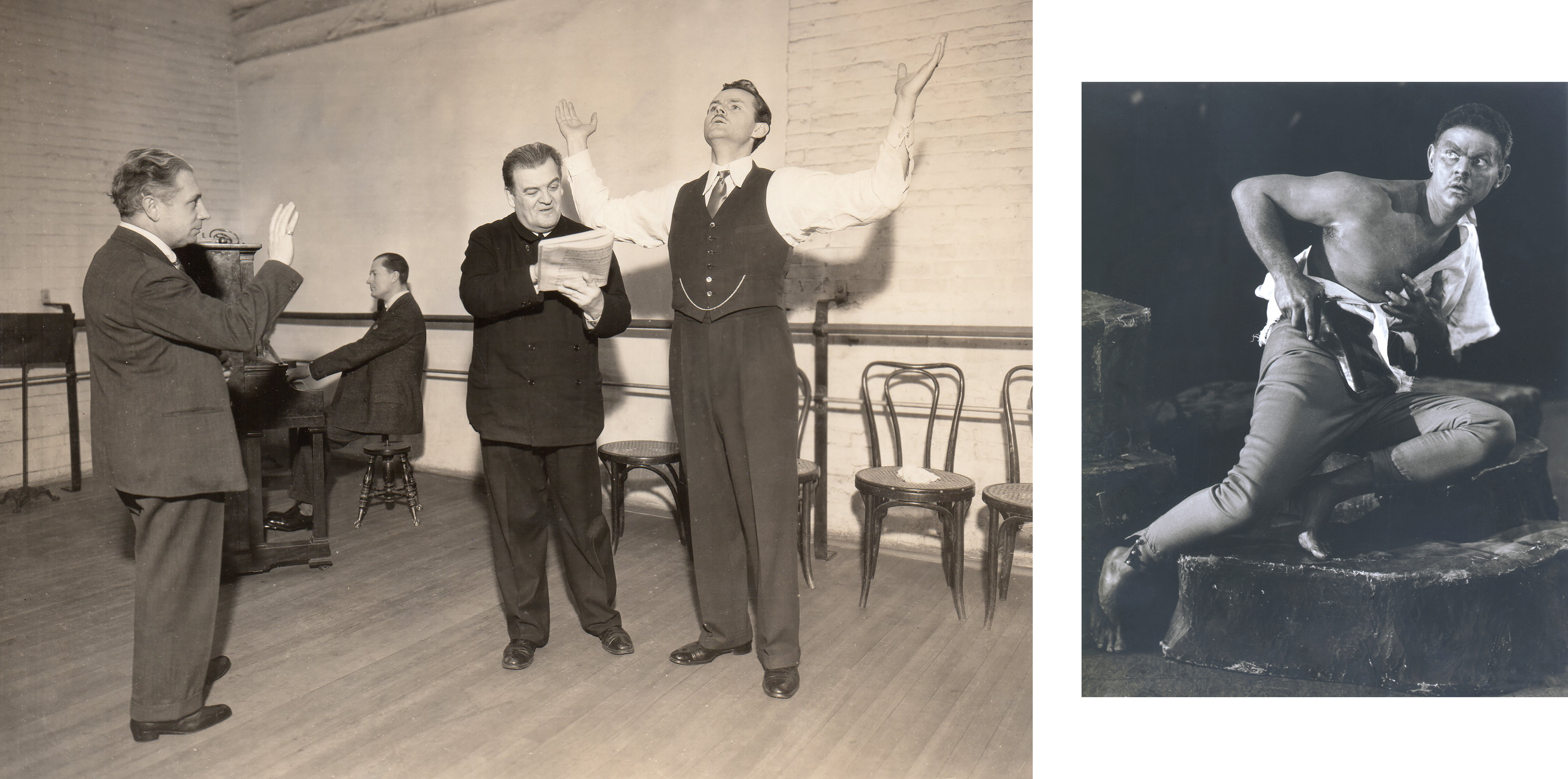 Left: Rehearsal for The Emperor Jones, with (left to right) conductor Tullio Serafin, director Alexander Sanine, and Lawrence Tibbett, who sang the title role, 1933.
Photo: Carlo Edwards
Right: Lawrence Tibbett in the title role of The Emperor Jones, 1933.
Photo: Carlo Edwards
Gian Carlo Menotti Amelia Goes to the Ball, The Island God, and The Last Savage
Gian Carlo Menotti enjoyed the greatest longevity of the émigré composers, achieving honorary American status while retaining his Italian citizenship. His unified creations of both score and libretto—typically written in Italian and performed in English translation—brought the young Curtis Institute graduate to the Met at 26 with the comic opera Amelia Goes to the Ball (1938). Despite his acclaimed theatrical gifts, however, Menotti's subsequent Met commission for the allegorical tragedy The Island God (1942) did not fulfill its promise, and the composer withdrew the score after its debut season. Menotti returned to form in The Last Savage (1964), with full artistic command over a whimsically comic libretto set to a gossamer score.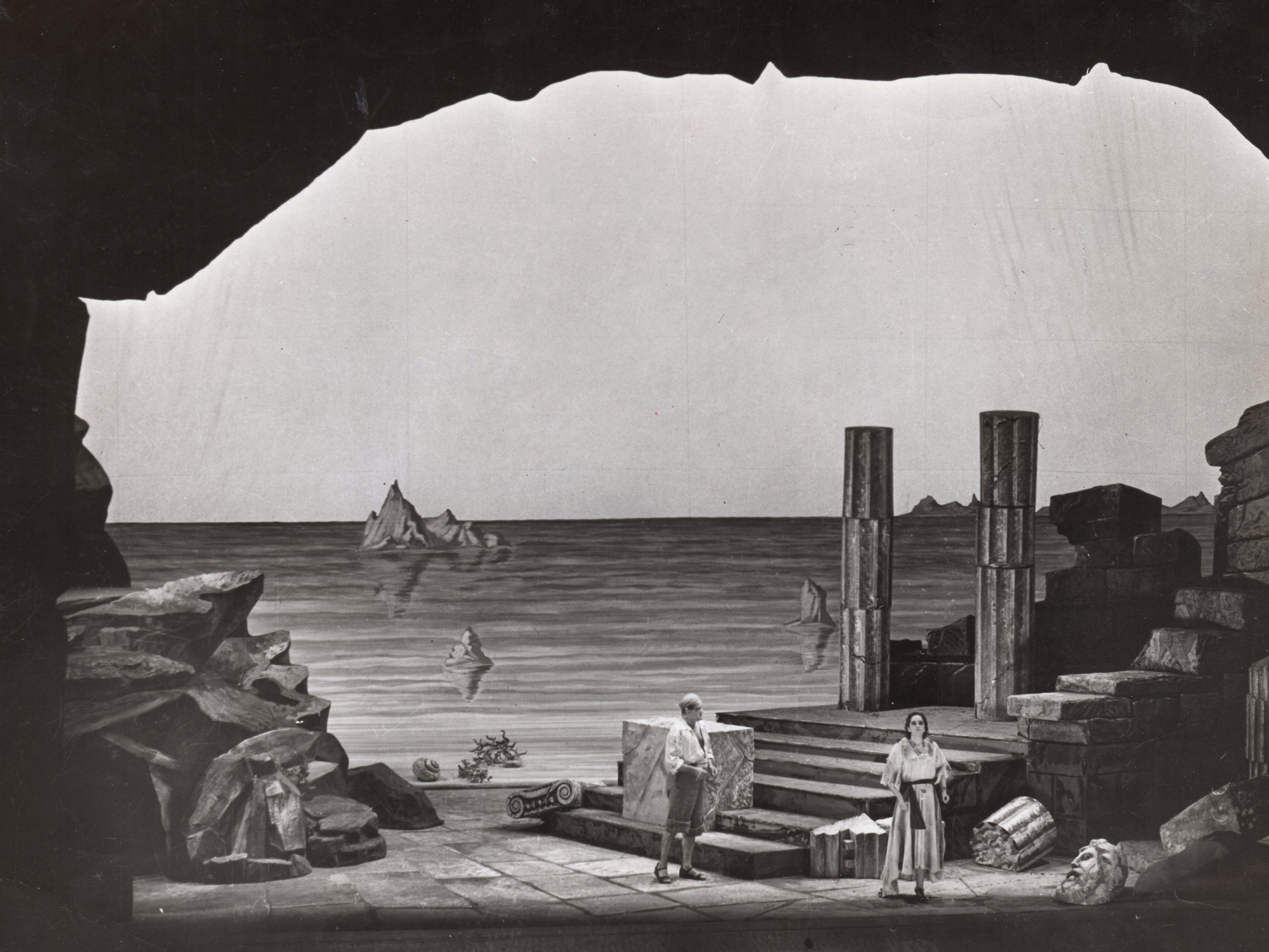 Gian Carlo Menotti: The Island God, 1942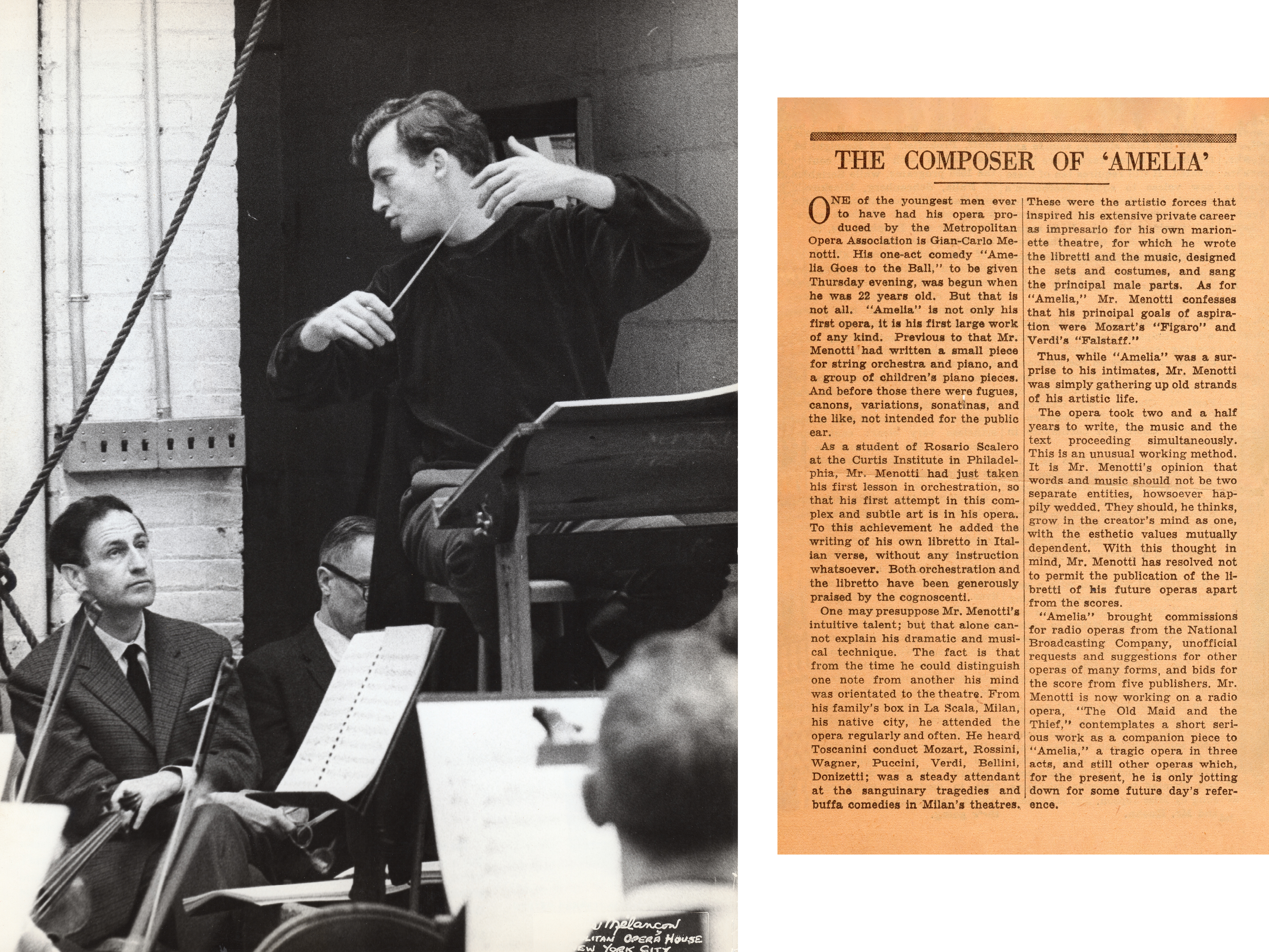 Left: Gian Carlo Menotti and conductor Thomas Schippers at a rehearsal of The Last Savage, 1964.
Photo: Louis Mélançon
Right: Newspaper article introducing the young composer Gian Carlo Menotti, 1938.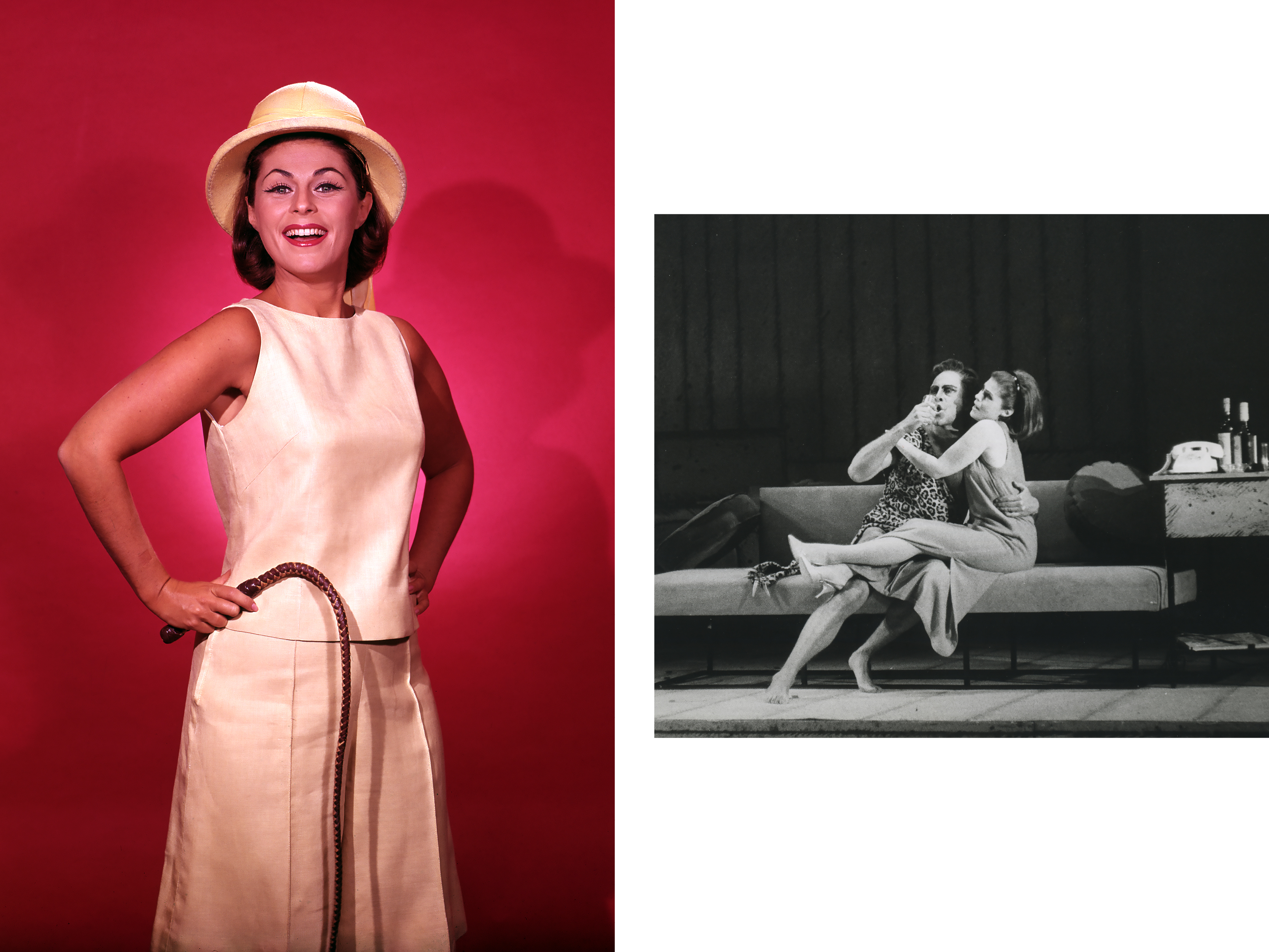 Left: Roberta Peters in The Last Savage, 1964.
Photo: Louis Mélançon
Right: George London and Roberta Peters in Menotti's The Last Savage, 1964, designed by Beni Montresor.
Photo: Louis Mélançon
Searching for an American Style
American Commissions and Beyond
American Émigrés
From Commercial Theater to the Met
Innovations and Collaborations