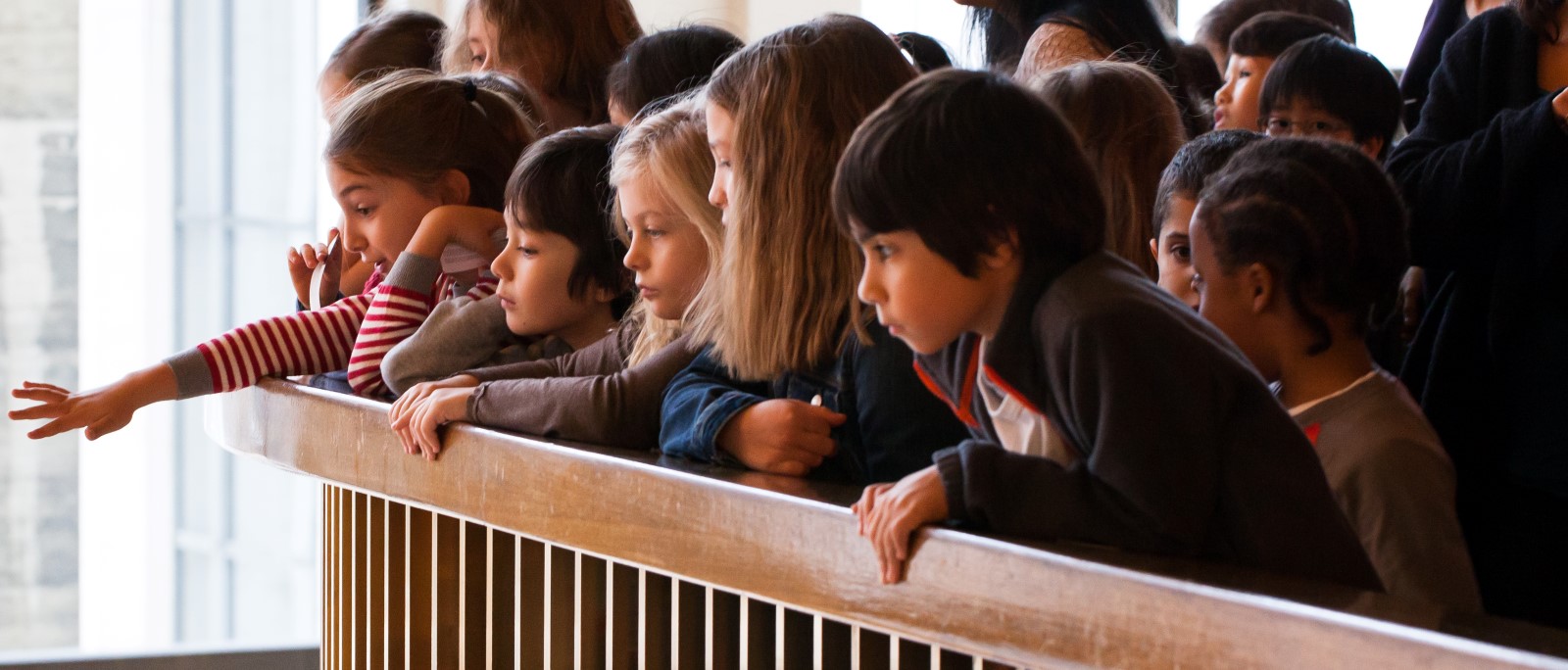 Access Opera
Access Opera: Guild Open Dress Rehearsals for Students enables local students and educators to experience live performances at the Metropolitan Opera. Each year, the program offers approximately 15 final dress rehearsals to students, including 5 dedicated student-only final dress rehearsals at the opera house, providing students with the opportunity to enjoy live performances from the very best seats in the house.
To prepare students for their visit, Met Opera Education produces a series of Educator Guides that are distributed to teachers in the weeks leading up to each opera's performance. These guides are designed to make opera accessible and enjoyable for teachers and students alike. They offer background information on each opera's story and creation, plot synopses designed for young readers, and guided listening activities—complete with online audio examples—that bring the opera's music to life. By approaching the opera across multiple subjects and facilitating student discussions, these guides enrich the overall experience of the final dress rehearsal and equip students to respond to the performance with familiarity and confidence.

Final Dress Rehearsal Tickets
Students attend the final run-through rehearsal before opening night.
Classroom Resources
Teachers will receive online resources for each production they plan to attend.
Professional Development
Teachers participate in one or more half-day sessions that offer strategies for connecting elements of opera (music, theatre, movement, visual design) with other subject areas. These sessions are designed to interest both the seasoned opera lover and the teacher new to opera.
Teaching Artist Residencies
For interested schools, Met Opera Education provides a series of workshops that introduces students to the art form of opera by engaging the text, music, and historical context of the final dress rehearsal they will be attending. Led by a teaching artist, these interactive sessions take place in the classroom and are tailored to curriculum goals in collaboration
with participating teachers.
FEE
$275 per classroom
Up to 35 tickets per classroom team per year

Teachers have the option to break the number of tickets over multiple rehearsals, if they plan to bring a smaller group.
Access Opera: Guild Open Rehearsals for Students is made possible by Stephen E. and Evalyn E. Milman.
Additional funding from The Robert and Jane Toll Foundation, The Joseph and Robert Cornell Memorial Foundation, The Halff Windham Foundation, The Arthur F. and Alice E. Adams Charitable Foundation, and Nike.
This program is also supported by public funds from the New York City Department of Cultural Affairs in partnership with the City Council.