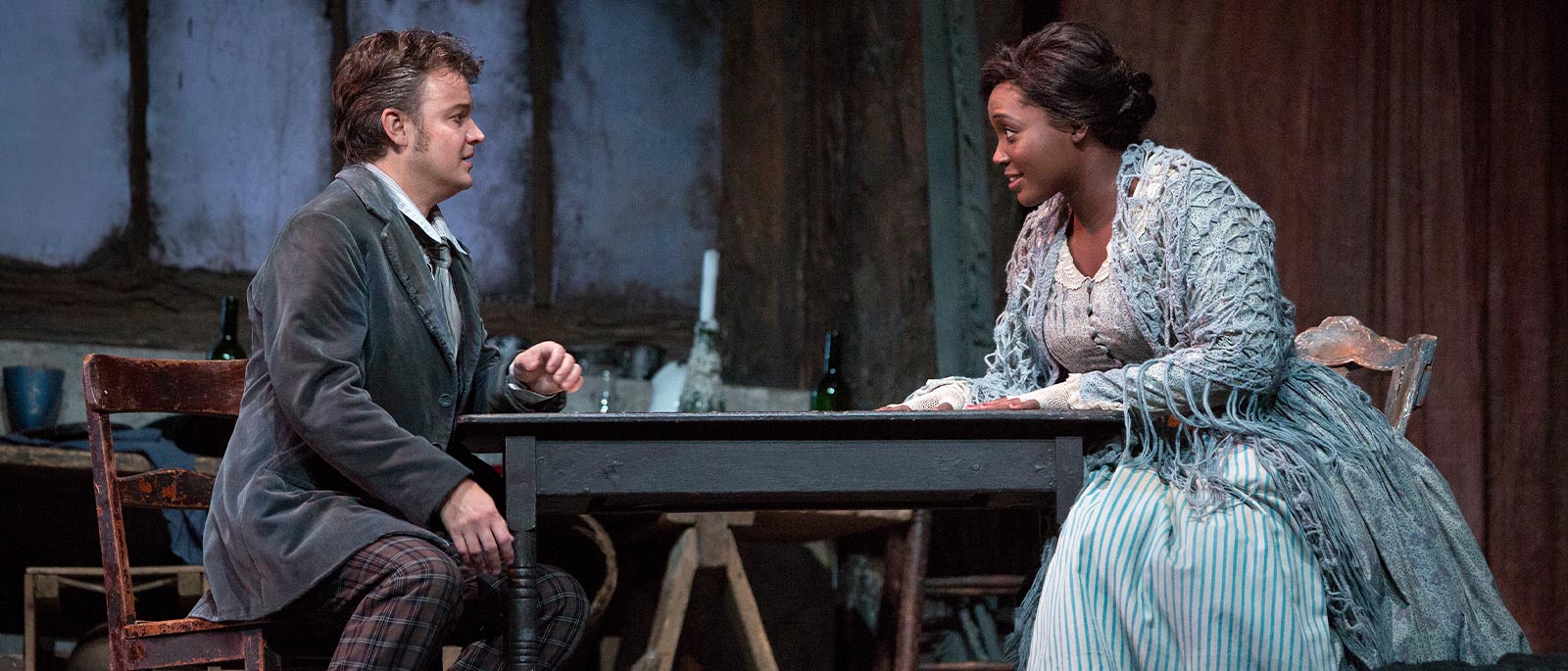 More About the Summer Internship
The goal of the internship program is to provide training and long-term mentorship to 15 students (aged 18–24) per year. This program is scheduled to run annually and first launched the Summer of 2022. It was designed to enable and support participants in pursuing careers at the Met and at other leading performing arts companies in administrative roles.
Among its many offerings, the program will include:
A general orientation and overview of all areas of the Met's operations
Assigned staff mentors dedicated to performing arts management and opera production
Opportunities to attend performances and socialize with fellow interns and Met staff
Weekly seminars featuring special presentations by Met senior staff
During the internship, each participant will be encouraged to choose principal areas of interest. These include production and season planning, marketing and communications, finance, and development, staffing and HR, and education. For more information about internship responsibilities, please see our application page.

Internship Dates and Payment
The summer program begins on May 22, 2023, and ends on July 22, 2023. Interns will be paid $16 an hour—plus funds for travel assistance in New York City—and are expected to work 35 hours per week.
The application period is over and it ended on March 13, 2023.

Internship Eligibility
Internships are available to undergraduate students, recent graduates, and early-career professionals (within the first two years), aged 18–24. We welcome applications from international students, who are responsible for ensuring they have valid status under applicable U.S. visa regulations to work in the U.S. The Metropolitan Opera does not sponsor visas for internships. See here [https://jobs.lever.co/metopera/2eee2cd6-08c3-4a99-9887-071062ea1f5f] for more information about foreign applicants.
As part of our commitment to everyone's safety, we have implemented a mandatory vaccination and masking policy for all audiences and employees, including booster shots for everyone eligible. For more information, visit metopera.org/commitment.

How to Apply
Applicants must submit a cover letter, resume, and two letters of recommendation, and respond to three questions in the application, by February 1, 2022. We will not accept any applications, application materials, or recommendation after the deadline.