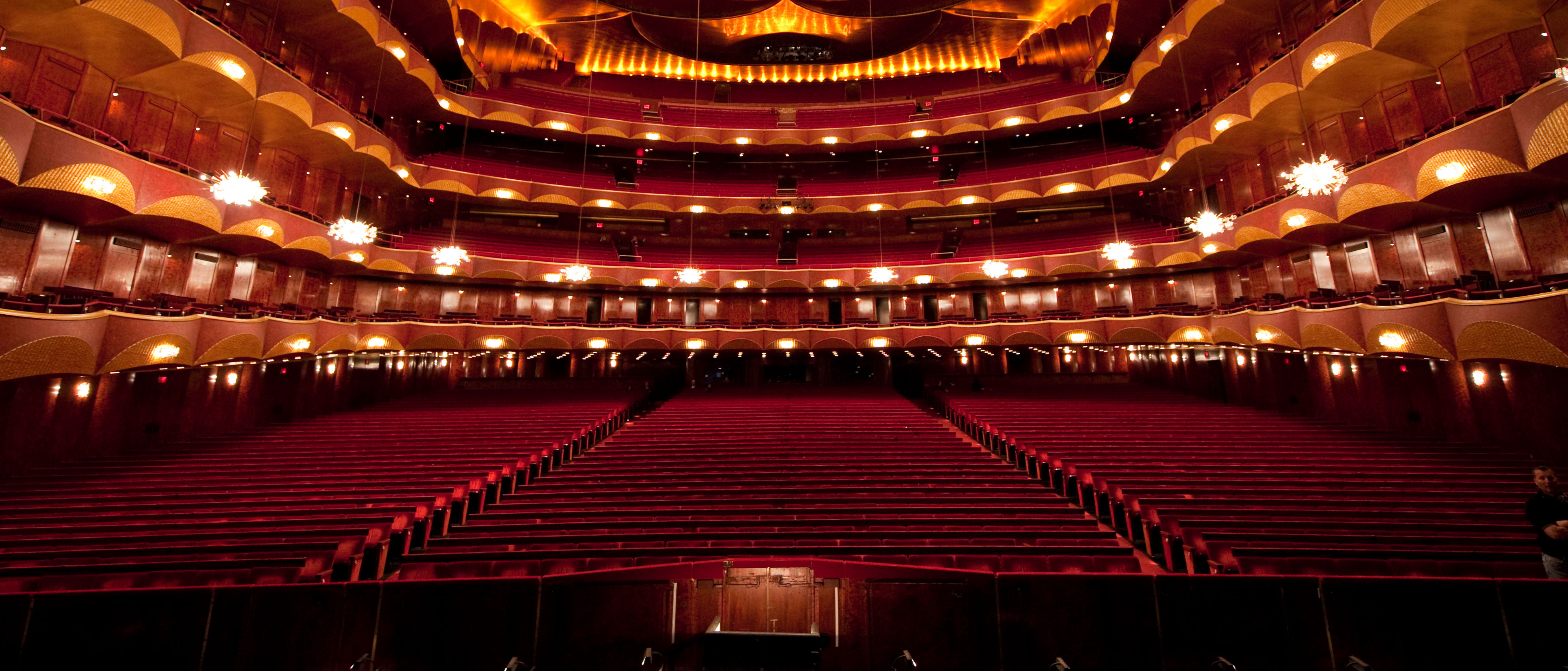 Tours
Tours of the Met increase your understanding of how the company works. Backstage tours visit production areas not usually seen by the general public. Lincoln Center tours include the front of the house and the auditorium but do not go backstage.
Take a Backstage Tour
The Metropolitan Opera Guild Backstage Tours are held during the Met performance season at 3:00 pm on weekdays and Sundays at 10:30 am and 1:30 pm. Tours are not held on days of final dress rehearsals, or other special events in the opera house.
For tickets and more information, please call 212.769.7028 or visit the Met Opera Guild. Tickets are $35 for the General Public, $30 for Guild Members, and $25 for students & groups of 10 or more.
Members of the Patron Program who support the Met at the Contributing Patron level of $3,750 or more are invited to take a VIP tour of the opera house on selected dates throughout the opera season: October-May. Tours depart from the box office area on weekdays at 2:30 pm. Saturday tours begin at 10:00 am and Sunday tours begin at 12:15 pm. Tours last approximately 90 minutes. Patron tours are complimentary. For information and tour dates, please contact the Patron Office at 212.870.4502.
Take a Tour of Lincoln Center
Lincoln Center Tours, which may feature the Metropolitan Opera House, are offered daily at select times. These tours provide an insider's perspective of the house, incorporating an art and architectural discussion as well as a thorough orientation befitting any prospective patron or lover of the performing arts. Tours are priced at $25.00 per adult and $20.00 per student. Please visit the Lincoln Center web site or call 212.875.5350 for further details or to purchase your tour pass.