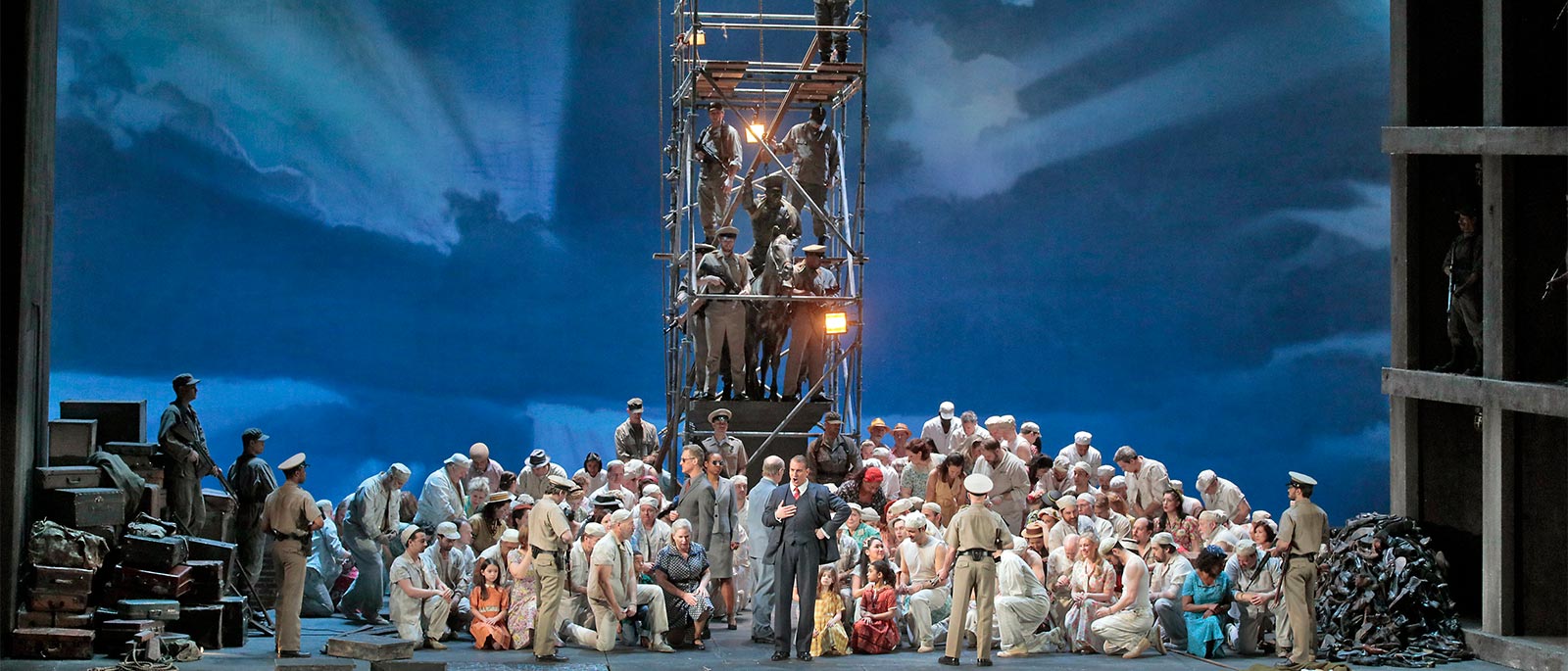 ludwig Van Beethoven
Fidelio
Overview
After her "radiant company debut" (The New York Times) during the 2019–20 season, soprano sensation Lise Davidsen comes to cinemas December 12 as the devoted Leonore under the baton of Yannick Nézet-Séguin. The all-star cast also features tenor Brandon Jovanovich as Florestan, joined by bass-baritone Tomasz Konieczny, bass Franz-Josef Selig, soprano Golda Schultz, and tenor Alek Shrader. The run of Beethoven's glorious sole opera celebrates the 250th anniversary of the composer's birth. This live cinema transmission is part of the Met's award-winning Live in HD series, bringing opera to more than 2,200 theaters in more than 70 countries worldwide.
Buy tickets for Fidelio live in the opera house here.


Production a gift of Alberto Vilar
Revival a gift of the Metropolitan Opera Club
Languages
Languages sung in
Fidelio
Titles
Title languages displayed for
Fidelio
Met Titles In
Timeline
Timeline for the show,
Fidelio
Estimated Run Time
2 hrs 34 mins
House Opens

Act I

74 minutes

Intermission

33 mins

Act II

47 mins

Opera Ends
Cast
Select a date from the dropdown to filter cast by date of performance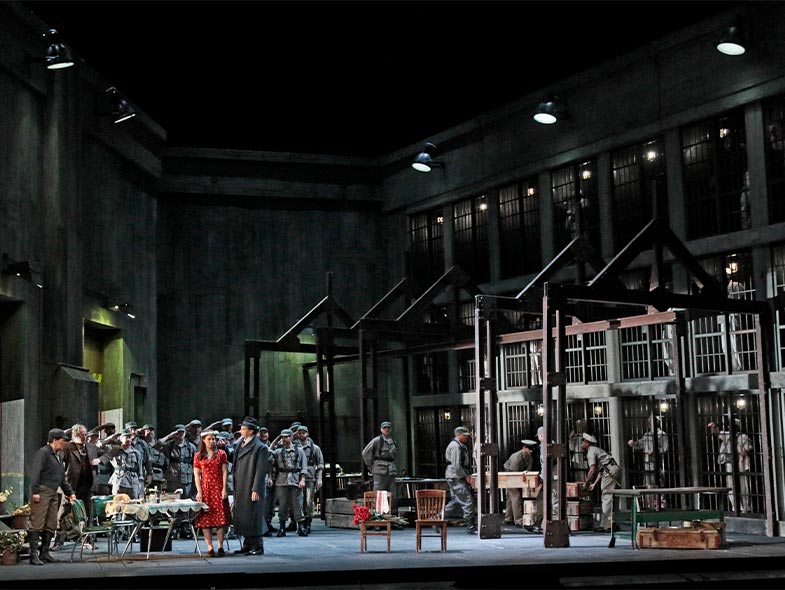 World Premiere: Theater am Kärntnertor, Vienna, 1814. Fidelio's unusual structure, glorious score, and life-affirming aura make it a unique experience. It has been called a hymn to freedom and human dignity. Formally a singspiel (with musical numbers separated by spoken dialogue), Fidelio had a long and complex gestation. Its uplifting spirit made it the obvious choice for several important productions marking the end of World War II, including the reopening of the Vienna State Opera in 1955.
Creators
Ludwig van Beethoven (1770–1827) was a pivotal figure in music whose orchestral, piano, and chamber works are at the center of the repertoire. He is especially known for his nine symphonies, which redefined the possibilities of the classical orchestra for all successive generations. Joseph Sonnleithner (1766–1835) was a librettist, director, and the secretary of the Vienna court theaters.
SET DESIGNER
Robert Israel
COSTUME DESIGNER
Florence von Gerkan
LIGHTING DESIGNER
Duane Schuler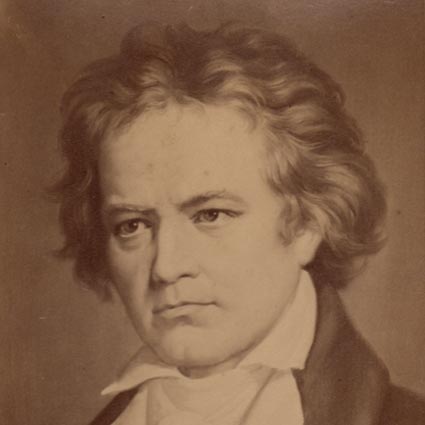 Composer
Ludwig van Beethoven
Setting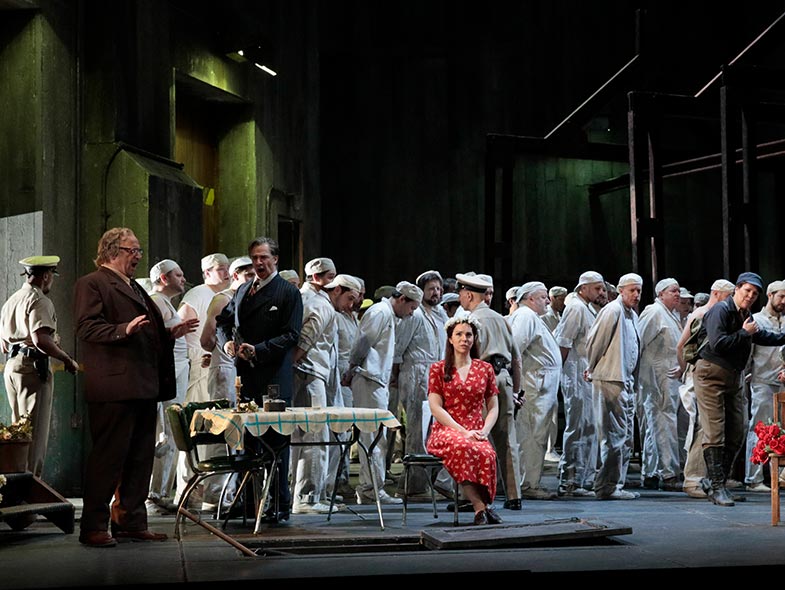 The opera is set in Seville toward the end of the 18th century, during the time of political upheaval following the French Revolution. The Met's production places the action in an unspecified contemporary setting.
Music
The powerful and innovative use of the orchestra found throughout Fidelio is not surprising from Beethoven. Likewise, the chorus's evocative music is expected from the composer of such notable choral works as the Missa Solemnis and the triumphant choral finale of Ninth Symphony. Yet some of the score's greatest surprises and pleasures derive from solo and ensemble vocal writing. Beethoven creates hierarchies among his characters, from the earthly to the exalted, which are instantly recognizable in their music.