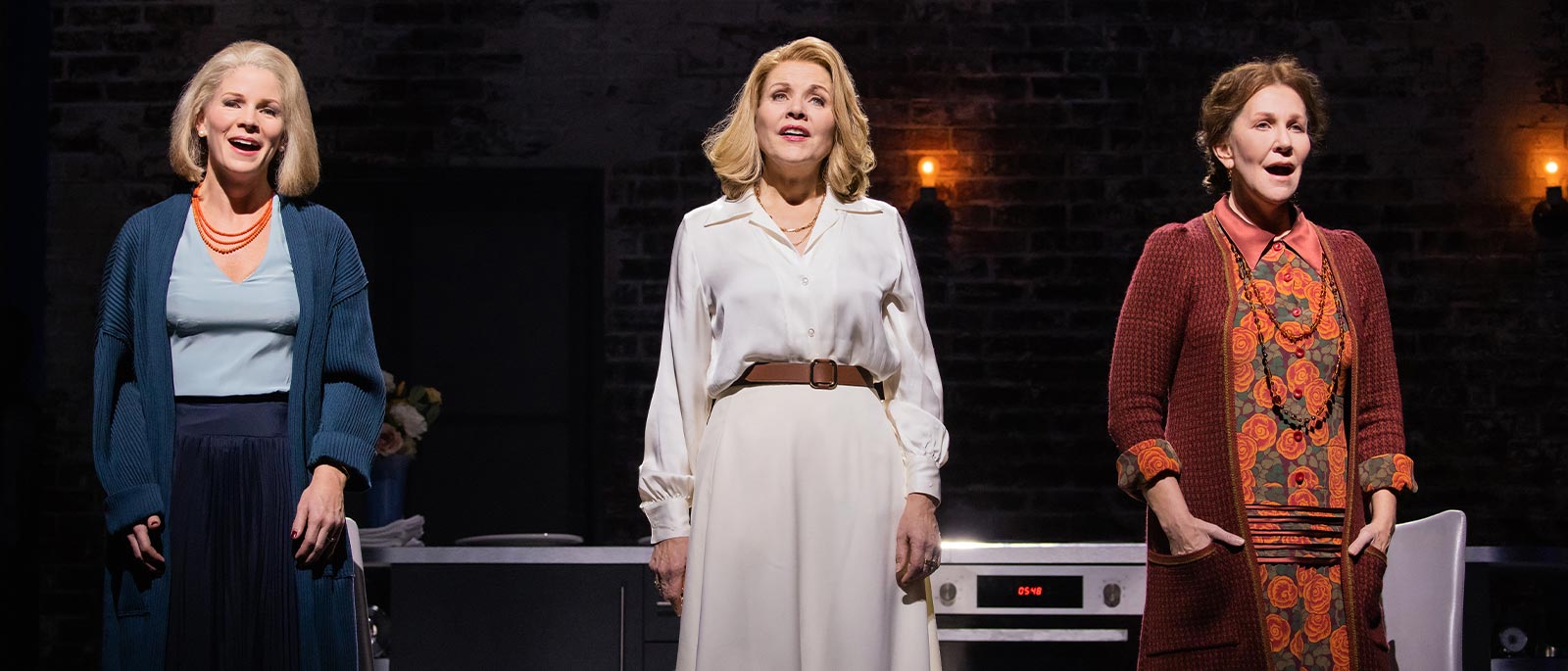 Kevin Puts / LIBRETTO BY Greg Pierce
The Hours
$25 rush tickets are available for every performance and go on sale for Monday through Friday evening performances at noon, for matinees four hours before curtain, and for Saturday evenings at 2:00PM. Learn more about the Met's rush ticketing program here.
Overview
Pulitzer Prize–winning composer Kevin Puts's hit new opera, which played to sold-out audiences during its world-premiere production last season, triumphantly returns. The original trio of legendary divas—sopranos Renée Fleming and Kelli O'Hara and mezzo-soprano Joyce DiDonato—reprise their celebrated portrayals of three women from different eras whose lives are connected through Virginia Woolf's novel Mrs. Dalloway. Bass-baritone Kyle Ketelsen also returns as the dying author Richard, and Kensho Watanabe conducts Phelim McDermott's gripping staging of this heart-wrenching drama, adapted from Michael Cunningham's acclaimed novel and the Oscar-winning film it inspired.
Based on the book by Michael Cunningham and the Paramount Pictures film
Commissioned by the Metropolitan Opera and The Philadelphia Orchestra
In collaboration with Improbable
The production of The Hours was made possible by a generous gift from Robert L. Turner, in memory of his mother, Suzanne Wilbert Turner
Revival a gift of Robert L. Turner
Languages
Languages sung in
The Hours
Titles
Title languages displayed for
The Hours
Met Titles In
Timeline
Timeline for the show,
The Hours
Estimated Run Time
3 hrs
House Opens

Act I

85 mins

Intermission

30 mins

Acts II

65 mins

Opera Ends
Cast
Select a date from the dropdown to filter cast by date of performance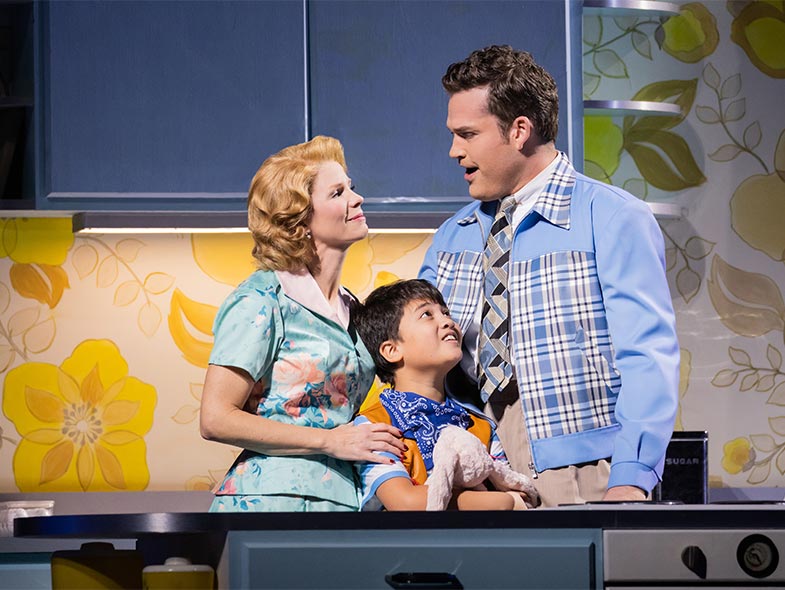 World premiere: Kimmel Center for the Performing Arts, Philadelphia, March 2022 (concert version, performed by The Philadelphia Orchestra); Metropolitan Opera House, New York, November 2022 (staged production)
A compelling new opera about three women in different times and places, The Hours is based on the Pulitzer Prize–winning novel by Michael Cunningham and the Academy Award–winning film adaptation that followed. Both the book and the film make heavy reference to an earlier novel, Virginia Woolf's 1925 Mrs. Dalloway, which forms a sort of parallel background narrative, and the opera uses Woolf's and Cunningham's magisterial prose as a departure point from which to explore ambiguities and fluidities that cry out for musical expression.
Creators
Production
Phelim McDermott
Set and Costume Designer
Tom Pye
Lighting Designer
Bruno Poet
Projection Designer
Finn Ross
Choreographer
Annie-B Parson
Associate Director
Peter Relton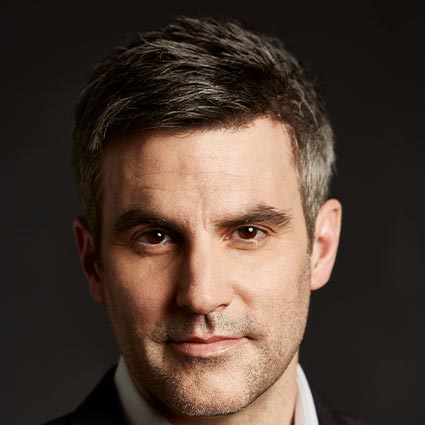 Setting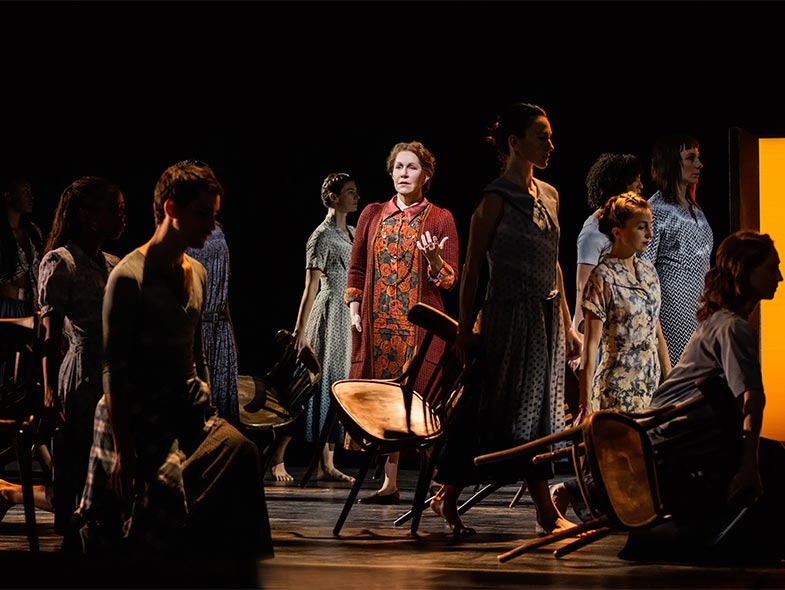 The tripartite setting of the opera is an essential aspect of its story. The first locale is Richmond, a quiet suburb of London where Virginia Woolf lived with her husband, Leonard, as she was writing Mrs. Dalloway in 1923. The second setting is Los Angeles in 1949, where Dan and Laura Brown are struggling to conform to a proper mid-century American suburban life. The third setting is Manhattan at the end of the 20th century, where Clarissa Vaughan is preparing to throw a party for the poet Richard who faces the late stages of AIDS.
Music
In adapting The Hours for the operatic stage, Puts sought to follow the shifting perspectives between the heroines while maintaining their separate dimensions. The music for and around each of the heroines has a distinct style: a stripped-down quality for Woolf, with harmonic shifts mirroring her fraught mental instability; an appropriately light-pop sensibility for the oppressive suburban conformity surrounding Laura Brown; and a rich, colorful soundscape for Clarissa that evokes the vibrancy of New York City. Initially, these worlds exist as separate musical entities, but over the course of the opera, they transcend the boundaries of time and space and increasingly overlap.