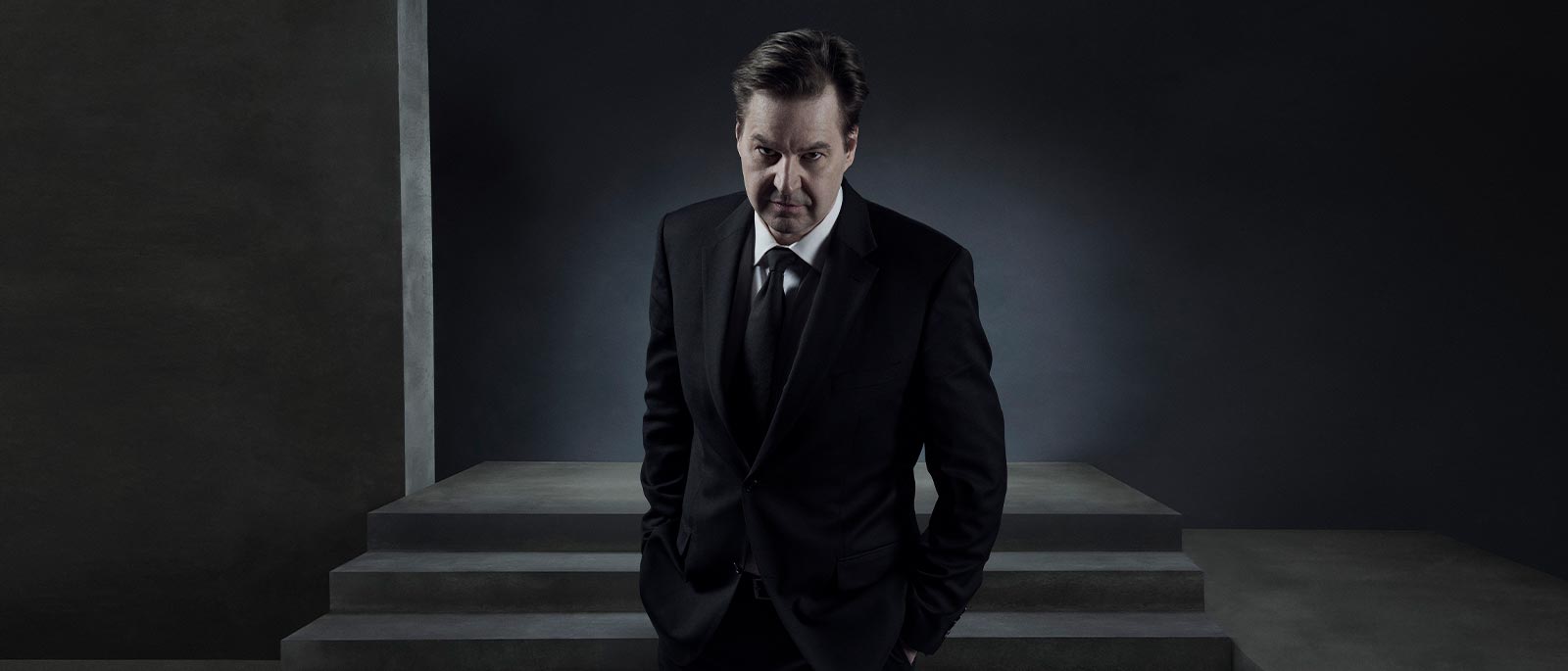 Wolfgang Amadeus Mozart
Don Giovanni
This production ran: May 5 - Jun 2
Overview
Tony Award–winning director of Broadway's A View from the Bridge and West Side Story, Ivo van Hove makes a major Met debut with a new take on Mozart's tragicomedy, re-setting the familiar tale of deceit and damnation in an abstract architectural landscape and shining a light into the dark corners of the story and its characters. Maestro Nathalie Stutzmann makes her Met debut conducting a star-studded cast led by baritone Peter Mattei as a magnetic Don Giovanni, alongside the Leporello of bass-baritone Adam Plachetka. Sopranos Federica Lombardi, Ana María Martínez, and Ying Fang make a superlative trio as Giovanni's conquests—Donna Anna, Donna Elvira, and Zerlina—and tenor Ben Bliss is Don Ottavio.
For information on talks and events related to Don Giovanni, please visit the Upcoming Talks and Events web page.
Please note that video cameras will be in operation during the May 16 and May 20 performances as part of the Met's Live in HD series of cinema transmissions.
A co-production of the Metropolitan Opera and Opéra National de Paris

Production a gift of Rolex
Additional funding from The Walter and Leonore Annenberg Endowment Fund, Marina Kellen French, Linda Hirshman, the Estate of Michael L. Tapper, M.D., and an anonymous donor
Languages
Languages sung in
Don Giovanni
Titles
Title languages displayed for
Don Giovanni
Met Titles In
English
German
Spanish
Italian
Timeline
Timeline for the show,
Don Giovanni
Estimated Run Time
3 hrs 20 mins
House Opens

Act I

90 mins

Intermission

30 mins

Act II

80 mins

Opera Ends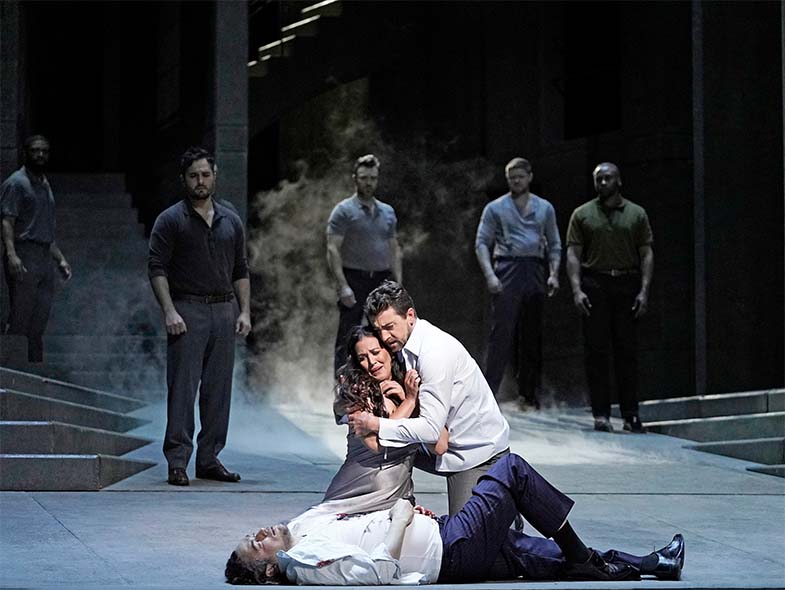 World premiere: National Theater (now Estates Theater), Prague, 1787. Aided by his ingenious librettist, Lorenzo Da Ponte, Mozart approached his operatic retelling of the Don Juan myth from a point of view that is neither tragic nor entirely comic, but rather lighthearted, urbane, and ironic. We follow the title character and his earthy comic sidekick, Leporello, through a series of encounters that begins with a fatal duel, moves back and forth between the humorous and the sentimental, and ends with the protagonist being dragged down to hell.
Creators
Wolfgang Amadeus Mozart (1756–91) was the son of a Salzburg court musician who exhibited him as a musical prodigy throughout Europe. His achievements in opera, in terms of beauty, vocal challenge, and dramatic insight, remain unsurpassed. Librettist Lorenzo Da Ponte (1749–1838), who led an adventurous life in Venice and Vienna, also collaborated with Mozart on Le Nozze di Figaro and Così fan tutte. He later emigrated to America, where he served as the first professor of Italian at New York's Columbia College (now University).
Set and Lighting Designer
Jan Versweyveld
Costume Designer
An D'Huys
Projection Designer
Christopher Ash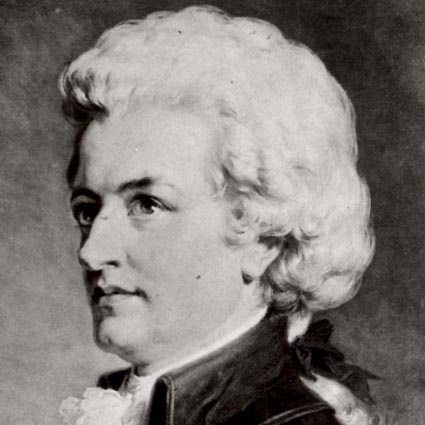 Composer
Wolfgang Amadeus Mozart
Setting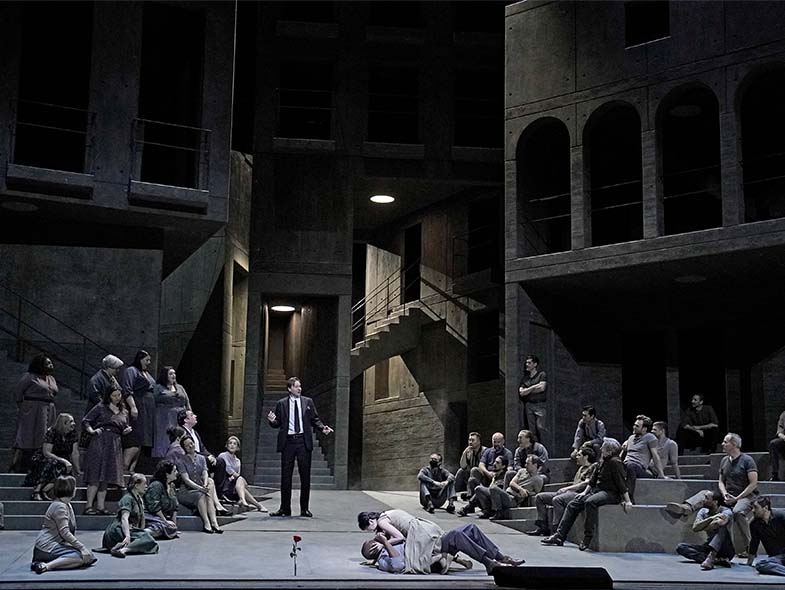 The city of Seville in southern Spain, where the legend of Don Juan plays out, was already famous in Mozart's time as a mythical world of winding streets, hotblooded young men, and exotically beautiful women sequestered behind latticed windows, or "jalousies" (which gave us our English word "jealousy"). This season's new production by Ivo van Hove places the action in a contemporary setting that underlines the timelessness of the story.
Music
Mozart's score teems with the elegance and grace that marks his entire output, which is evident from the first measures of the ravishing overture. This combination of musical refinement and extraordinary dramatic expression makes Don Giovanni one of the longest enduring and universally beloved works in the standard repertoire.