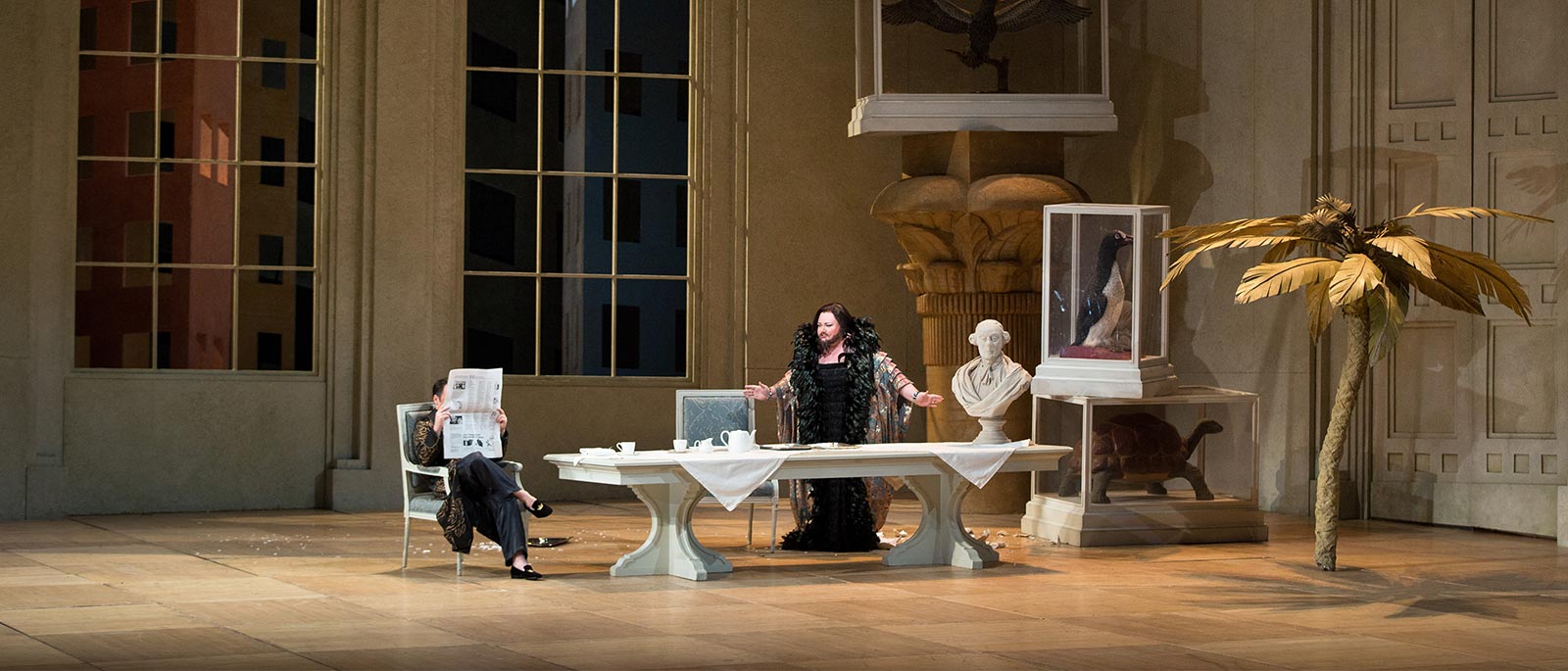 Igor Stravinsky
The Rake's Progress
Patrons login to access Select Your Own Seat single tickets and CYO.
2020–21 Subscribers, Members ($150 Supporting level and above), and audience members with money on account or who donated their canceled performance tickets are eligible to purchase Best Available single tickets now. Please login to continue.
Single tickets go on sale to the general public August 9 at 12PM ET.
Overview
After an acclaimed company debut conducting the Met premiere of Kaija Saariaho's L'Amour de Loin in 2016, Susanna Mälkki returns to lead Stravinsky's neoclassical dark comedy. Young star tenor Ben Bliss is the cad Tom Rakewell, alongside soprano Golda Schultz as the virtuous Anne Trulove and bass-baritone Christian Van Horn as the diabolical Nick Shadow. Jonathan Miller's surreal production, last seen on the Met stage in 2015, also features mezzo-soprano Alice Coote as Baba the Turk and bass James Creswell as Anne's father, Trulove.
Languages
Languages sung in
The Rake's Progress
Titles
Title languages displayed for
The Rake's Progress
Met Titles In
Timeline
Timeline for the show,
The Rake's Progress
Estimated Run Time
3 hrs 15 mins
House Opens

Acts I and II, Part 1

80 mins

Intermission

30 mins

Acts II, Part 2, and III

85 mins

Opera Ends
Cast
Select a date from the dropdown to filter cast by date of performance
Creators
PRODUCTION
Jonathan Miller
Set Designer
Peter J. Davison
COSTUME DESIGNER
Judy Levin
LIGHTING DESIGNER
Jennifer Tipton