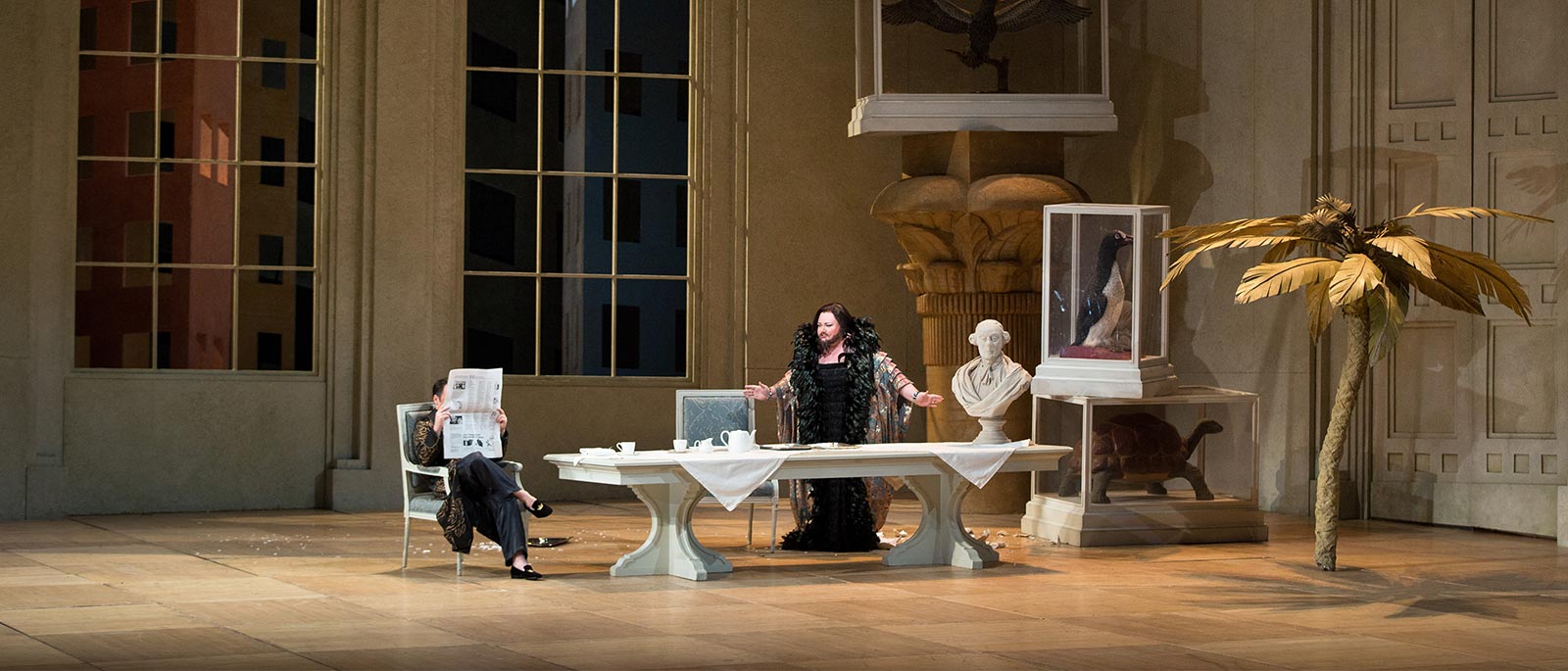 Igor Stravinsky
The Rake's Progress
This production ran: May 30 - Jun 11
This Production is in the past
Overview
After an acclaimed company debut conducting the Met premiere of Kaija Saariaho's L'Amour de Loin in 2016, Susanna Mälkki returns to lead Stravinsky's neoclassical dark comedy. Young star tenor Ben Bliss is the cad Tom Rakewell, alongside soprano Golda Schultz as the virtuous Anne Trulove and bass-baritone Christian Van Horn as the diabolical Nick Shadow. Jonathan Miller's surreal production, last seen on the Met stage in 2015, also features mezzo-soprano Raehann Bryce-Davis as Baba the Turk and bass James Creswell as Anne's father, Trulove.
All audience members must be fully vaccinated against Covid-19 and wear face masks at all times inside the Met, except when eating or drinking in designated areas. For more information on health and safety policies, visit our commitment page.
Production a gift of the Edgar Foster Daniels Foundation
Languages
Languages sung in
The Rake's Progress
Titles
Title languages displayed for
The Rake's Progress
Met Titles In
Timeline
Timeline for the show,
The Rake's Progress
Estimated Run Time
3 hrs 15 mins
House Opens

Acts I and II

100 mins

Intermission

30 mins

Acts II, and III

65 mins

Opera Ends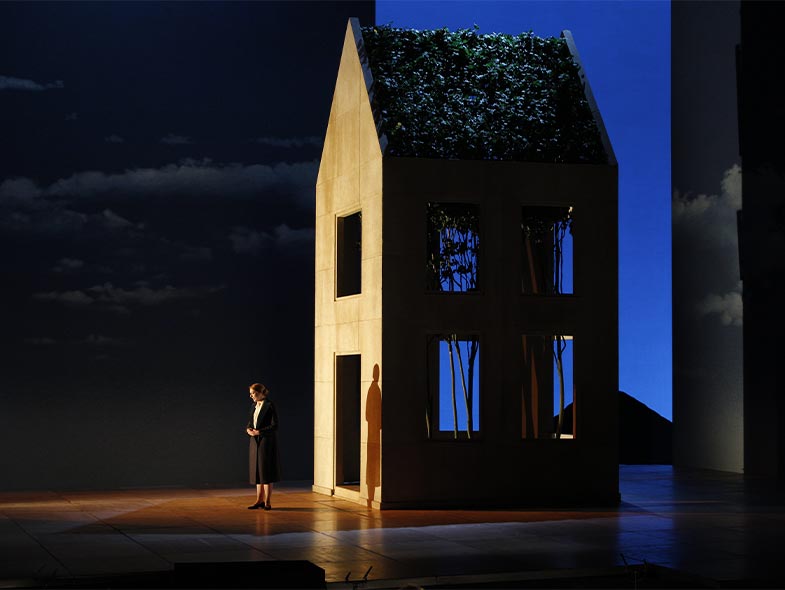 World premiere: Teatro La Fenice, Venice, 1951
One of the 20th century's most celebrated musical achievements, The Rake's Progress draws inspiration from a series of paintings and engravings by William Hogarth. Stravinsky created the opera during the neoclassical phase of his career, building the score around stylistic references to the work of earlier composers while also maintaining a sense of the uncanny, even macabre, that is distinctly modern.
Creators
Igor Stravinsky (1882–1971) was among the 20th century's most influential and prolific composers. While his initial fame (and notoriety) was due to the scandalous success of his ballet scores, especially The Rite of Spring (1913), he continued to impress and often confound the public with new works in a wide variety of styles throughout his long career. W. H. Auden (1907–73) was a British-born author and poet who later became an American citizen. He also wrote libretti for Benjamin Britten and Hans Werner Henze, several of them in collaboration with Brooklyn-born poet and translator Chester Kallman (1921–75).
PRODUCTION
Jonathan Miller
Set Designer
Peter J. Davison
COSTUME DESIGNER
Judy Levin
LIGHTING DESIGNER
Jennifer Tipton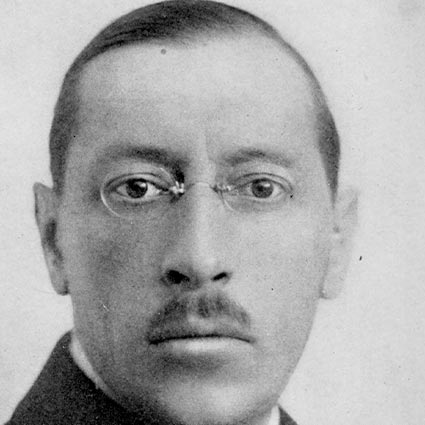 Articles
Setting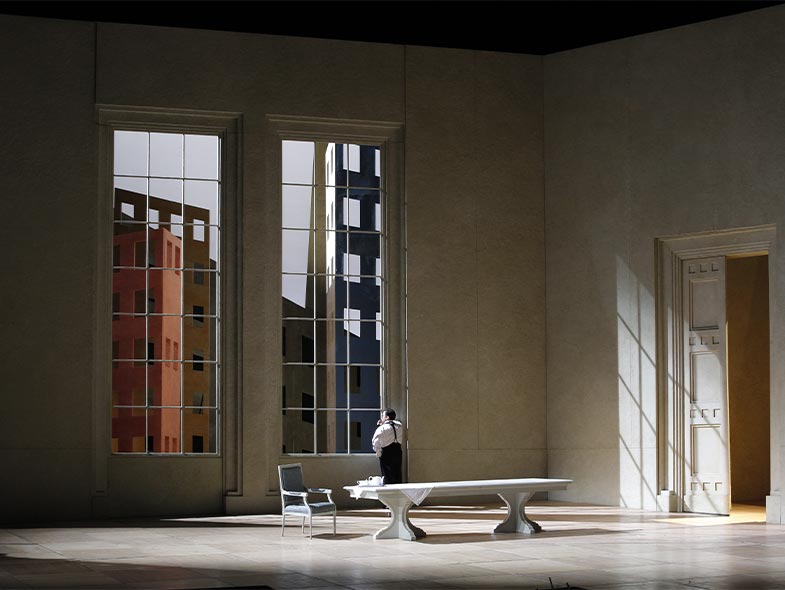 The opera is originally set in early 18th-century London, a richly symbolic representation of the prototypical modern megalopolis and its social ills. For contrast, some scenes take place in an impossibly idyllic countryside, representing an ironic notion of moral purity. The Met's current production places the action in an unspecified period reminiscent of the early decades of the 20th century.
Music
Throughout his career, Stravinsky was noted for abrupt shifts from one aesthetic point of view to another. His early, radical phase was followed around 1920 by a turn towards neoclassicism, a style that uses 18th-century forms and methods as points of departure. The score of The Rake's Progress is an extraordinary blend of reference, parody, and unique musical invention, but despite all its intellectual acumen and sophistication, the music never wanders too far from its intensely humane center.