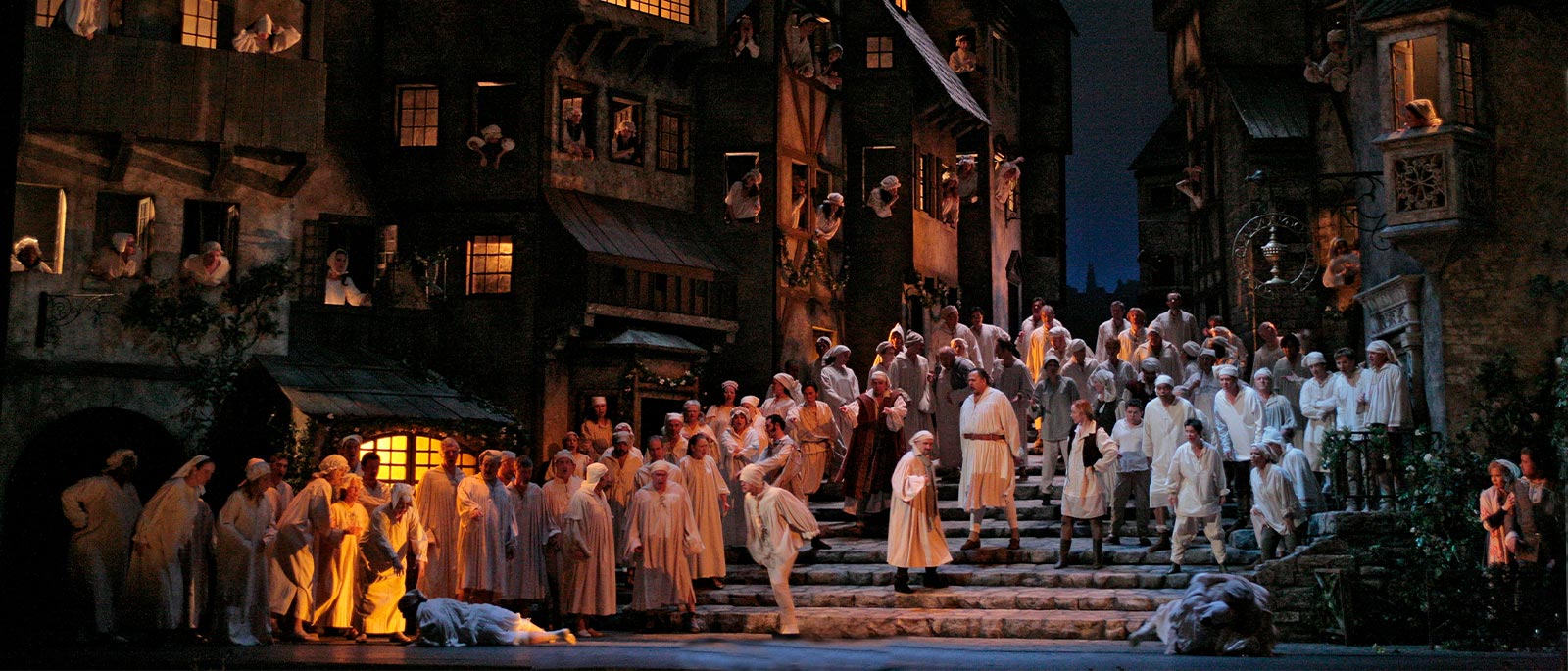 Richard Wagner
Die Meistersinger von Nürnberg
Patrons, 2020–21 Subscribers, Members ($150 Supporting level and above), and audience members with money on account or who donated their canceled performance tickets are eligible to purchase single tickets now. Please login to continue.
Single tickets go on sale to the general public August 9 at 12PM ET.
Overview
Wagner's sublime comedy takes the Met stage for the first time in seven years. Antonio Pappano conducts an unbeatable cast led by sensational soprano Lise Davidsen—returning triumphantly following her rapturously hailed 2019 company debut and 2020 Met Stars Live in Concert performance—as Eva. Baritone Michael Volle and tenor Klaus Florian Vogt, both acclaimed Met Wagnerians, join her as the wise cobbler Hans Sachs and the passionate young knight Walther von Stolzing.
Revival a gift of Rolex, and Ted Snowdon & Duffy Violante
Languages
Languages sung in
Die Meistersinger von Nürnberg
Titles
Title languages displayed for
Die Meistersinger von Nürnberg
Met Titles In
Timeline
Timeline for the show,
Die Meistersinger von Nürnberg
Estimated Run Time
5 hrs 50 mins
House Opens

Act I

85 mins

Intermission

40 mins

Act II

60 mins

Intermission

40 mins

Act III

125 mins

Opera Ends
Cast
Select a date from the dropdown to filter cast by date of performance
Creators
Set Designer
Günther Schneider-Siemssen
COSTUME DESIGNER
Rolf Langenfass
LIGHTING DESIGNER
Gil Wechsler
CHOREOGRAPHER
Carmen De Lavallade