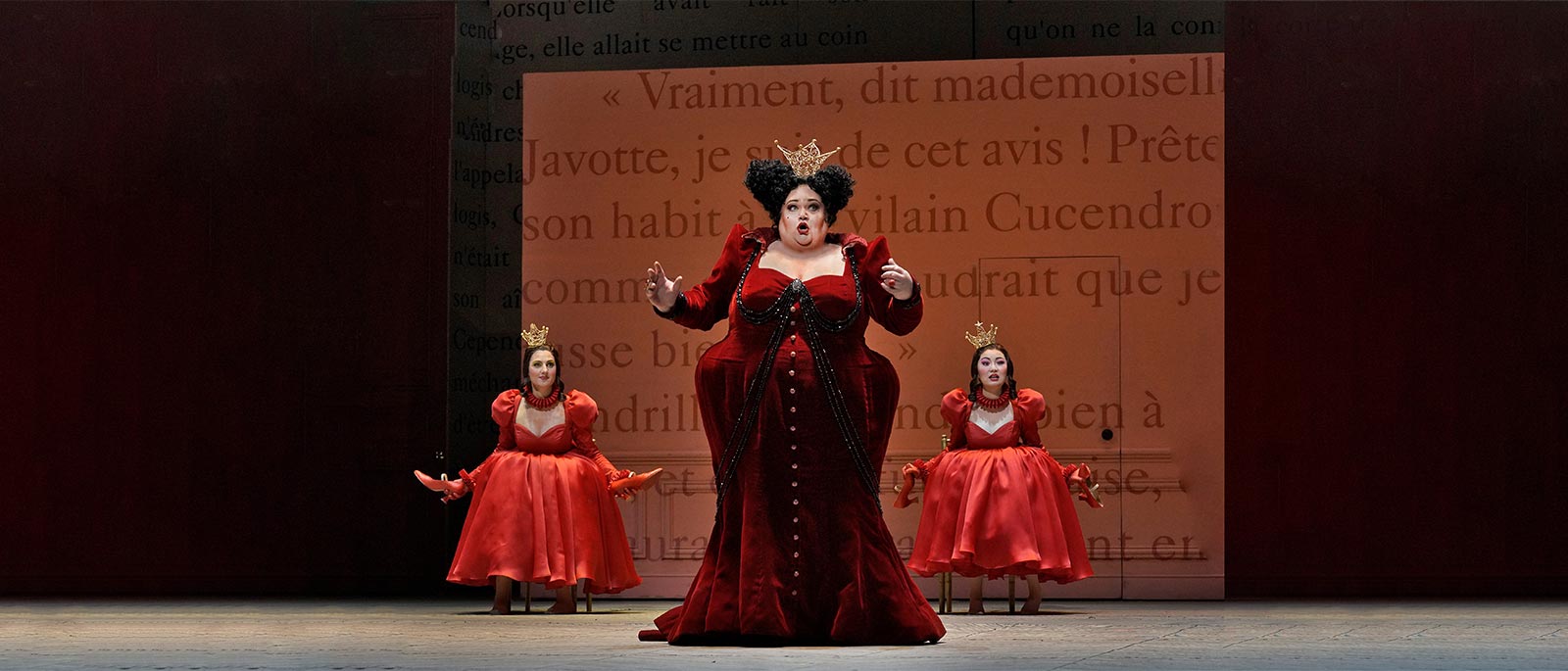 Jules Massenet
Cinderella—Holiday Presentation
Patrons, 2020–21 Subscribers, Members ($150 Supporting level and above), and audience members with money on account or who donated their canceled performance tickets are eligible to purchase single tickets now. Please login to continue.
Ticket on-sale date for general public will be announced in summer 2021.
Overview
Continuing a treasured holiday tradition, the Met presents a new installment in its series of abridged opera adaptations for family audiences. Laurent Pelly's storybook staging of Massenet's Cendrillon, a hit of the 2017–18 season, is presented with an all-new English translation in an abridged 90 minutes, with mezzo-soprano Isabel Leonard as its rags-to-riches princess. Maestro Emmanuel Villaume leads a delightful cast, which includes mezzo-soprano Emily D'Angelo as Cinderella's Prince Charming, soprano Jessica Pratt as her Fairy Godmother, and mezzo-soprano Stephanie Blythe and bass-baritone Laurent Naouri as her feuding guardians.
English translation by Kelley Rourke
Abridged English-language production of Cinderella a gift of
Elizabeth M. and Jean-Marie R. Eveillard
Original production of Cendrillon a gift of The Sybil B. Harrington Endowment Fund,
with additional funding from Elizabeth M. and Jean-Marie R. Eveillard
Cast
Select a date from the dropdown to filter cast by date of performance
Creators
SCENIC DESIGNER
Barbara de Limburg
COSTUME DESIGNER
Laurent Pelly
LIGHTING DESIGNER
Duane Schuler
CHOREOGRAPHER
Laura Scozzi
ENGLISH TRANSLATION
Kelley Rourke