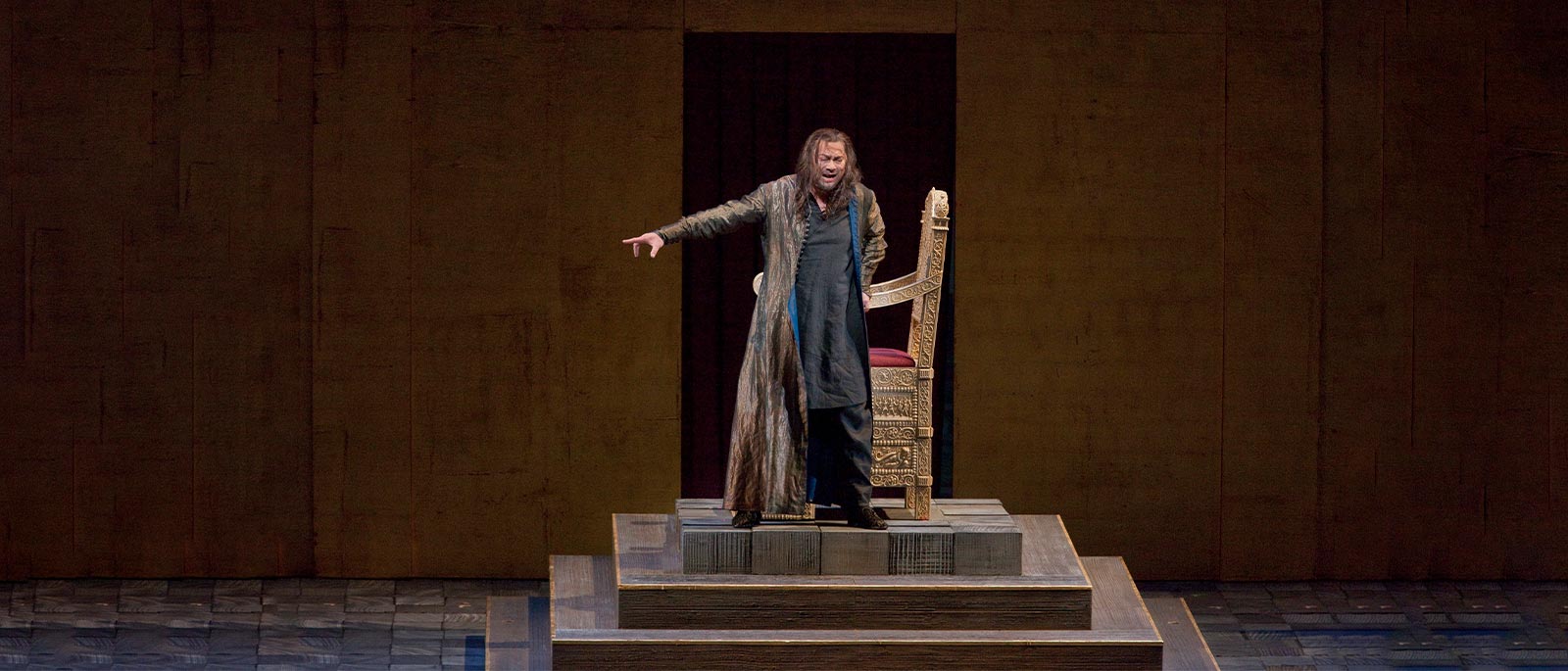 Modest Mussorgsky
Boris Godunov
Patrons, 2020–21 Subscribers, Members ($150 Supporting level and above), and audience members with money on account or who donated their canceled performance tickets are eligible to purchase single tickets now. Please login to continue.
Single tickets go on sale to the general public August 9 at 12PM ET.
Overview
Bass René Pape, the world's reigning Boris, reprises his overwhelming portrayal of the tortured tsar caught between grasping ambition and crippling paranoia. Conductor Sebastian Weigle leads Mussorgsky's masterwork, a pillar of the Russian repertoire, in its original 1869 version, which runs two-and-a-quarter hours with no intermission. Stephen Wadsworth's affecting production poignantly captures the hope and suffering of the Russian people as well as the tsar himself.
Languages
Languages sung in
Boris Godunov
Titles
Title languages displayed for
Boris Godunov
Met Titles In
Timeline
Timeline for the show,
Boris Godunov
Estimated Run Time
2 hrs 20 mins
House Opens

140 mins

Opera Ends
Cast
Select a date from the dropdown to filter cast by date of performance
Creators
PRODUCTION
Stephen Wadsworth
Set Designer
Ferdinand Wögerbauer
COSTUME DESIGNER
Moidele Bickel
LIGHTING DESIGNER
Duane Schuler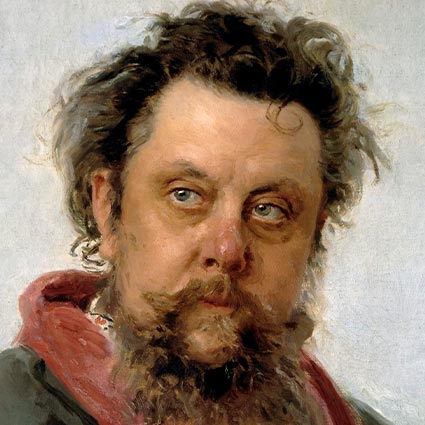 Composer
Modest Mussorgsky