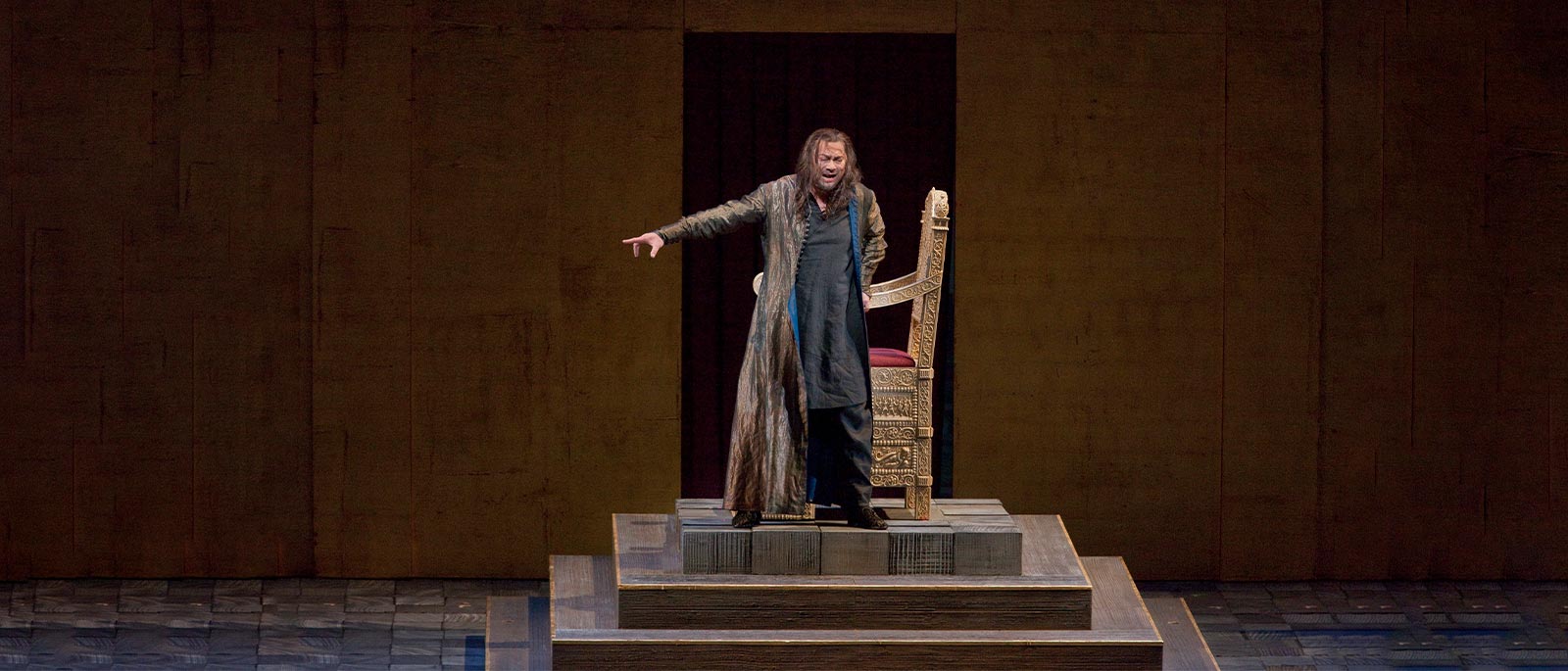 Modest Mussorgsky
Boris Godunov
Overview
Bass René Pape, the world's reigning Boris, reprises his overwhelming portrayal of the tortured tsar caught between grasping ambition and crippling paranoia. Conductor Sebastian Weigle leads Mussorgsky's masterwork, a pillar of the Russian repertoire, in its original 1869 version, which runs two-and-a-quarter hours with no intermission. Stephen Wadsworth's affecting production poignantly captures the hope and suffering of the Russian people as well as the tsar himself.
Languages
Languages sung in
Boris Godunov
Titles
Title languages displayed for
Boris Godunov
Met Titles In
Timeline
Timeline for the show,
Boris Godunov
Estimated Run Time
2 hrs 20 mins
House Opens

140 mins

Opera Ends
Cast
Select a date from the dropdown to filter cast by date of performance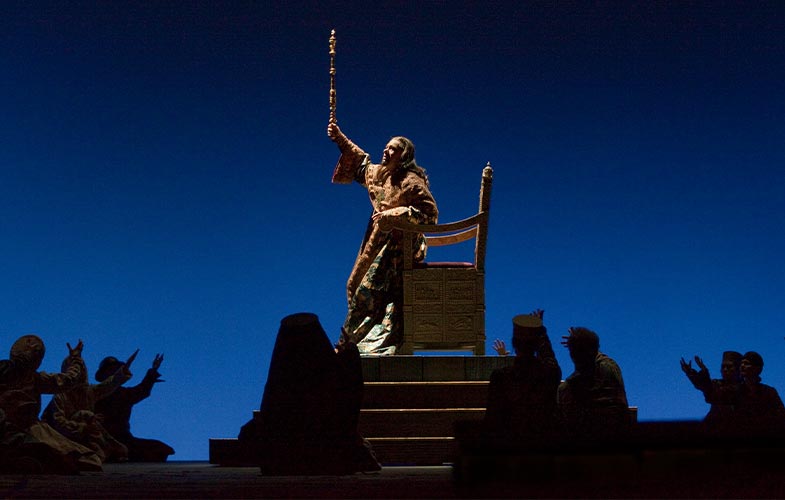 World premiere: State Academic Theater of Opera and Ballet, Leningrad, 1928 (original 1869 version)
A pinnacle of the Russian operatic canon, Boris Godunov operates on both the most epic and the most intimate levels, with huge crowd scenes and monumental monologues juxtaposed with snippets of smaller (but crucial) folk-based melodies. At the drama's core stands the titular tsar—a complex, nuanced figure who is both a hero and a villain, a summit of the bass repertory, and an utterly engrossing character. This season, the Met presents Mussorgsky's original one-act version from 1869.
Creators
Modest Mussorgsky (1839–81) was a Russian composer famous for seeking an authentic national voice in his music. He is chiefly remembered for this opera and the unfinished Khovanshchina, the tone poem Night on Bald Mountain, the piano suite Pictures at an Exhibition, and a number of songs. But the alcoholism that contributed to his early death hindered his output. For the libretto of Boris Godunov, the composer adapted the 1825 drama by Alexander Sergeyevich Pushkin (1799–1837), who is considered the father of modern Russian literature.
PRODUCTION
Stephen Wadsworth
Set Designer
Ferdinand Wögerbauer
COSTUME DESIGNER
Moidele Bickel
LIGHTING DESIGNER
Duane Schuler
Fight Director
Steve Rankin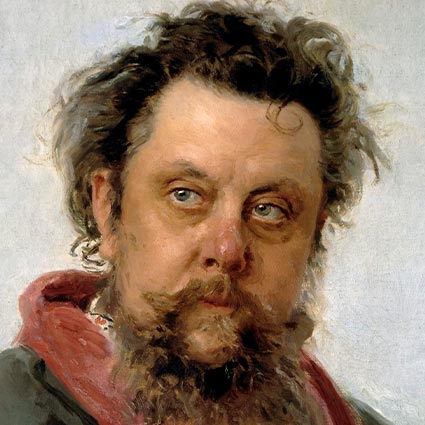 Composer
Modest Mussorgsky
Setting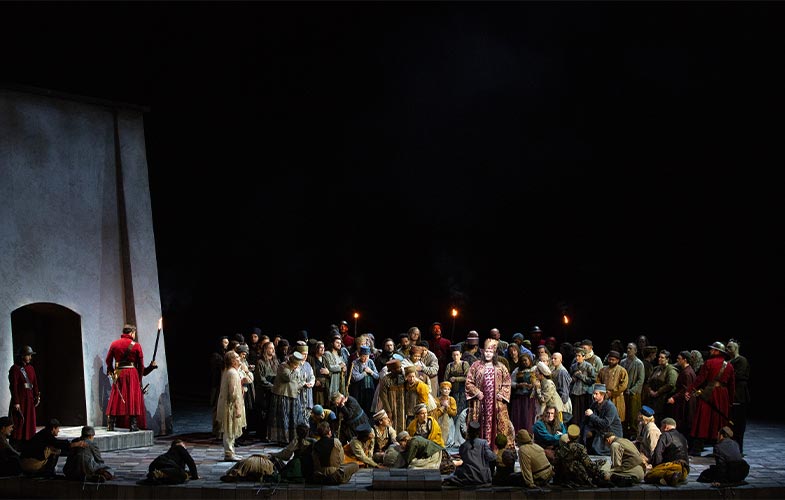 The opera takes place in Russia between 1598 and 1605, an immensely turbulent time following the end of the Rurik dynasty and preceding the emergence of the Romanov dynasty. Scene IV is set on the Russian border with Lithuania, but the rest of the opera is set in and around Moscow. Several of the places specified in the libretto can still be seen today, including the Kremlin's Terem Palace, which is now the official residence of the Russian president.
Music
Mussorgsky's original score is rough and even abrasive at times, which provoked subsequent revisions by other composers, but his music is compelling and utterly Russian throughout. The people of Russia are represented by the chorus, and genuinely patriotic moments are interspersed with outbursts expressing the crowd's ignorance, desperation, and inclination to mindless violence. The loftier and more resilient spirit of the Russian people is glimpsed in brief, poignant solos. Bass voices dominate, most notably the title character, with his chilling dramatic narratives.