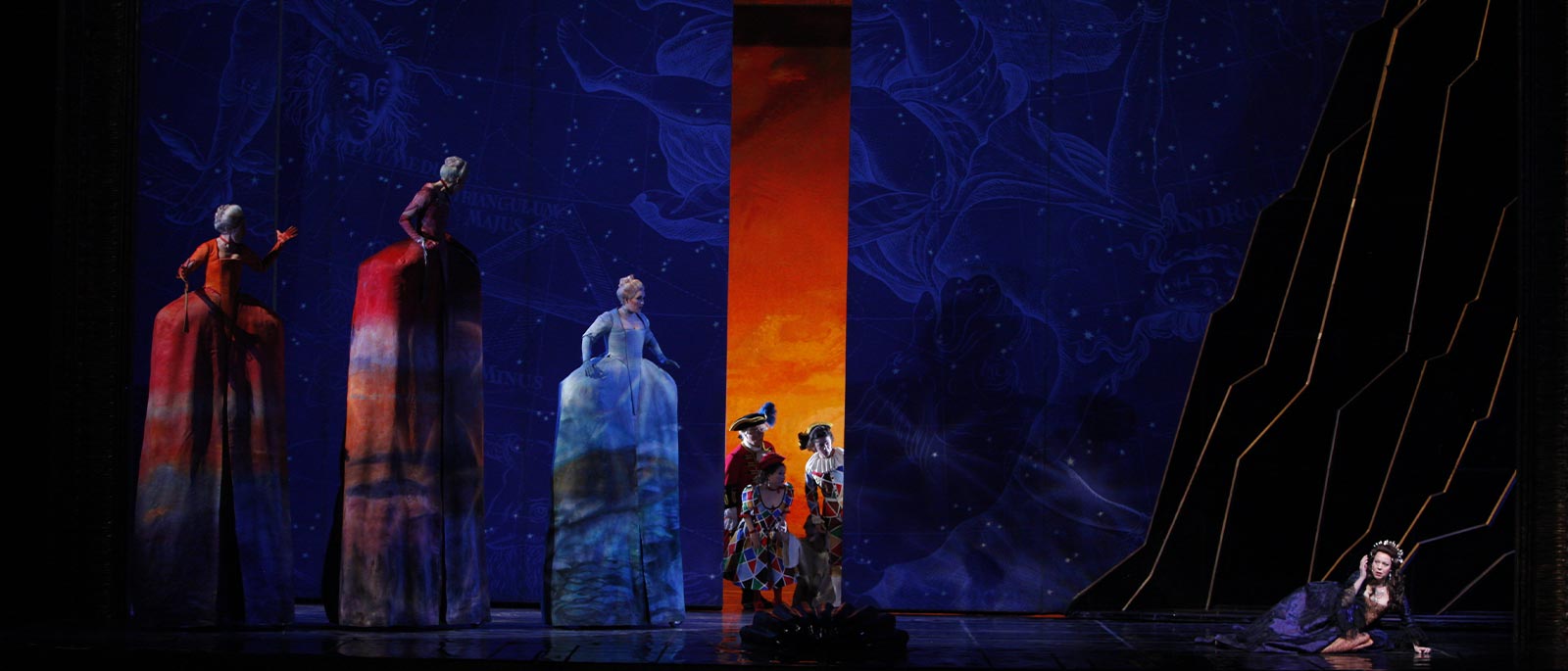 Richard Strauss
Ariadne auf Naxos
Overview
The exhilarating soprano Lise Davidsen brings one of her signature roles to the Met for the first time as the mythological Greek heroine of Strauss's enchanting masterpiece. The outstanding cast also features mezzo-soprano Isabel Leonard as the Composer of the opera-within-an-opera around which the plot revolves, with soprano Brenda Rae as the spirited Zerbinetta, tenor Brandon Jovanovich as Ariadne's lover, the god Bacchus, and Thomas Allen as the Major-Domo. Marek Janowski conducts.
Production a gift of the Lila Acheson and DeWitt Wallace Endowment Fund, established by the founders of The Reader's Digest Association, Inc.
Additional funding from The Eleanor Naylor Dana Charitable Trust
Languages
Languages sung in
Ariadne auf Naxos
Titles
Title languages displayed for
Ariadne auf Naxos
Met Titles In
Timeline
Timeline for the show,
Ariadne auf Naxos
Estimated Run Time
2 hrs 50 mins
House Opens

Prologue

45 mins

Intermission

40 mins

The Opera

85 mins

Opera Ends
Cast
Select a date from the dropdown to filter cast by date of performance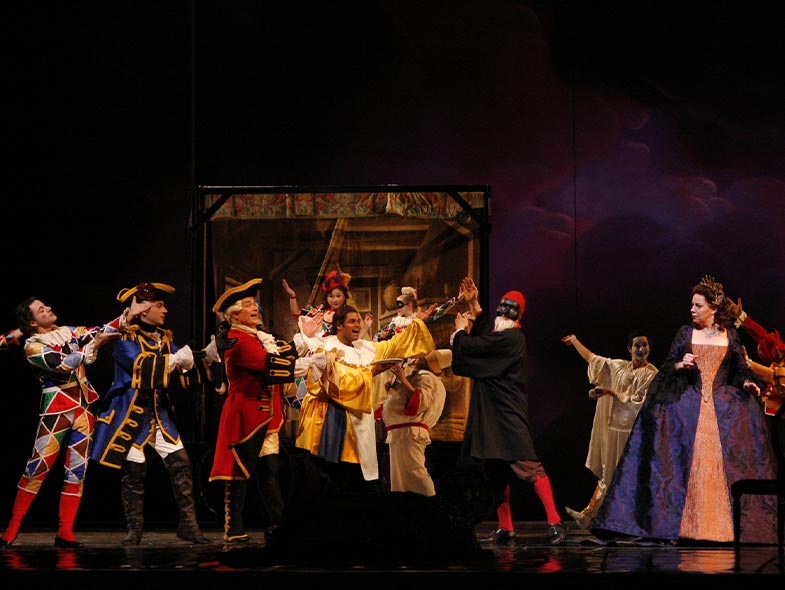 World premiere: Hoftheater, Stuttgart, 1912 (original version); Hofoper, Vienna, 1916 (revised version)
Strauss's operas cover a wide spectrum of styles, from tragic and heroic to comic and expansive to poignantly intimate. In this ingenious quasi–chamber opera, the composer hit on a formula that allowed him to express several aspects of operatic storytelling in a single work, especially in the latter half, an opera-withinan- opera in which the practical flirtatiousness of the comedienne Zerbinetta contrasts with the grand sentiments of the title diva.
Creators
Richard Strauss (1864–1949) composed an impressive body of orchestral works and songs before turning to opera. His 1909 opera, Elektra, was his first collaboration with Hugo von Hofmannsthal (1874–1929), a partnership that became one of the most remarkable in theater history. Hofmannsthal emerged as an author and poet within the fervent intellectual atmosphere of Vienna at the turn of the last century.
PRODUCTION
Elijah Moshinsky
Set and Costume Designer
Michael Yeargan
LIGHTING DESIGNER
Gil Wechsler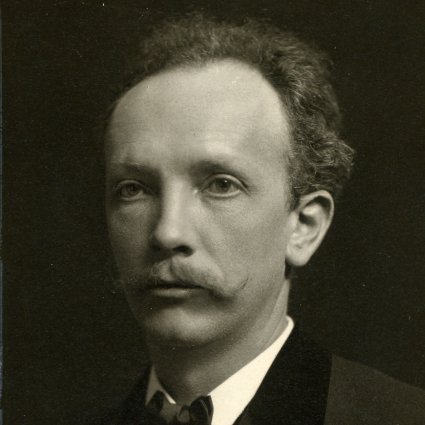 Setting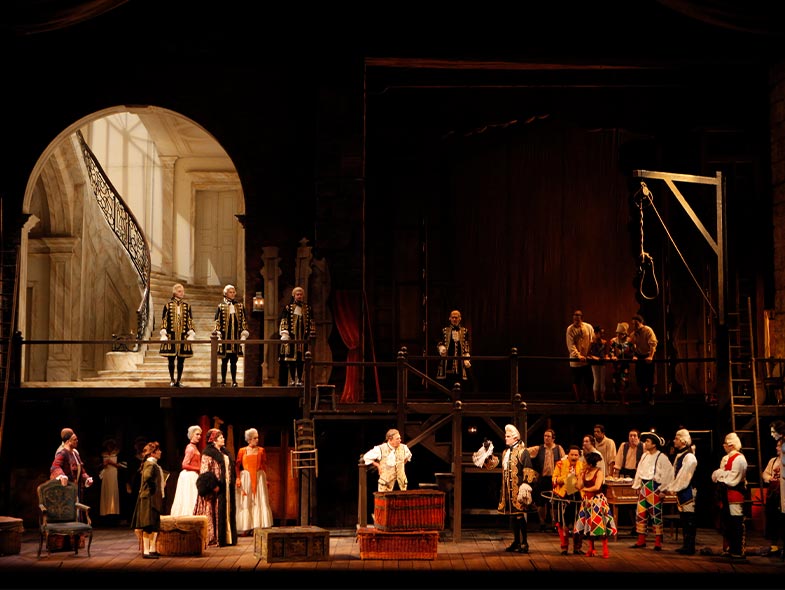 Ariadne's 18th-century Viennese setting is not as exhaustively mined as it is in Strauss and Hofmannsthal's previous opera, Der Rosenkavalier. It is, however, an important background feature: The nostalgia for a legendary Old Vienna adds an additional layer of fantasy to the myths unfolding on the stage in the second half of the piece.
Music
After the gargantuan symphonic scale of Salome, Elektra, and Der Rosenkavalier, Strauss telescoped his symphonic powers into an ensemble of 37 players for Ariadne auf Naxos. This proved a perfect accompaniment to the conversational tone of the prologue as well as to the lyrical moments of the second half. The latter "opera" portion includes some of the composer's most atmospheric music, while Ariadne herself delivers one of Strauss's most magnificent soprano solos. In the spirit of this piece, however, this is followed by buoyant music for the commedia dell'arte troupe, including Zerbinetta, who shines in a dizzying coloratura showpiece.