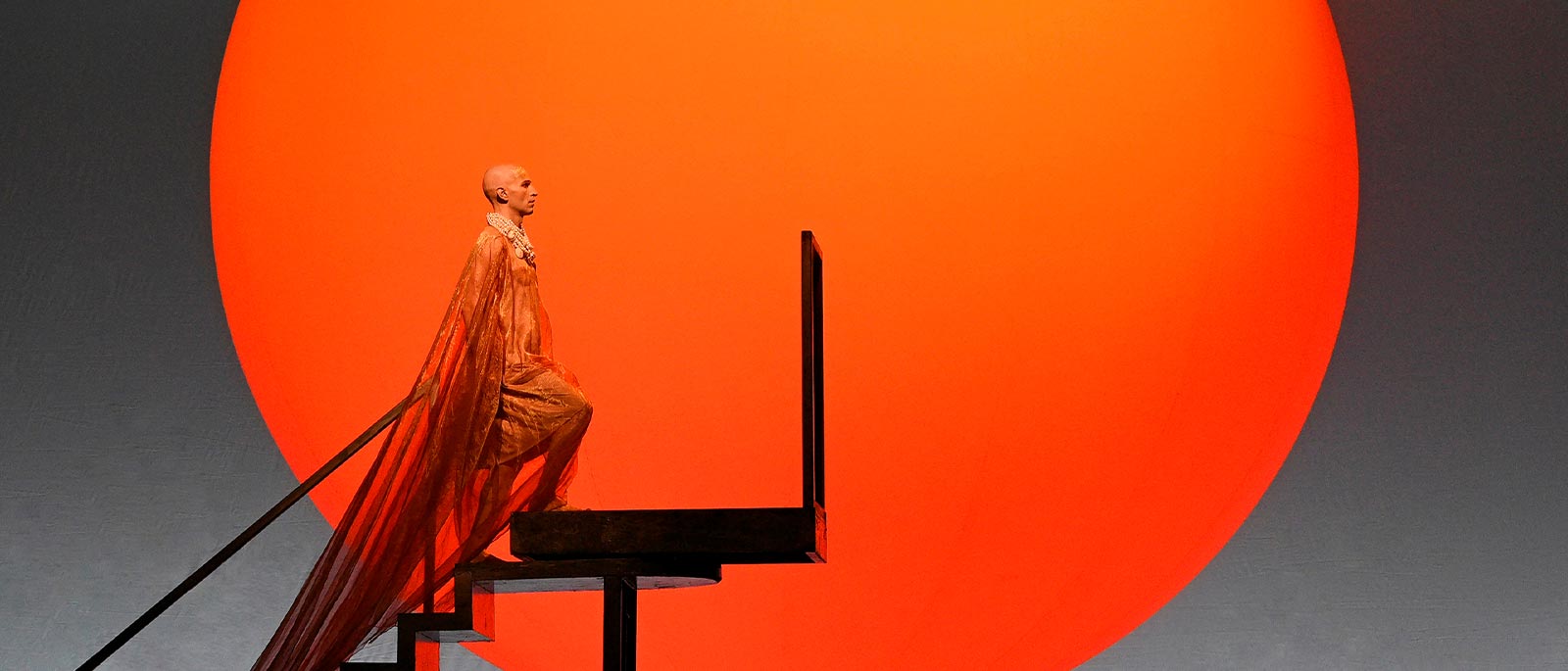 Patrons login to access Select Your Own Seat single tickets and CYO.
2020–21 Subscribers, Members ($150 Supporting level and above), and audience members with money on account or who donated their canceled performance tickets are eligible to purchase Best Available single tickets now. Please login to continue.
Single tickets go on sale to the general public August 9 at 12PM ET.
Overview
Philip Glass's mesmerizing modern masterpiece—a smash-hit in its 2019 company-premiere run—returns in Phelim McDermott's unforgettable production, which brings ancient Egypt to vivid life with striking stage tableaux and a troupe of jugglers. Countertenor Anthony Roth Costanzo reprises his celebrated turn as the revolutionary pharaoh Akhnaten, with mezzo-soprano Rihab Chaieb as his wife and queen, Nefertiti. Once again at the helm is conductor Karen Kamensek, a noted master of Glass's music.
This production was originally created by English National Opera and LA Opera
In collaboration with Improbable
Revival a gift of Rolex and Barbara Augusta Teichert
Languages
Languages sung in
Akhnaten
Timeline
Timeline for the show,
Akhnaten
Estimated Run Time
3 hrs 30 mins
House Opens

Act I

50 mins

Intermission

30 mins

Act II

55 mins

Intermission

30 mins

Act III

45 mins

Opera Ends
Cast
Select a date from the dropdown to filter cast by date of performance
Creators
PRODUCTION
Phelim McDermott
Set and Projection Designer
Tom Pye
COSTUME DESIGNER
Kevin Pollard
LIGHTING DESIGNER
Bruno Poet
CHOREOGRAPHER
Sean Gandini