This production ran: Jan 1 - Dec 31
Overview
These performances and the entirety of the 2020–21 season have been CANCELED based on the advice of health officials who advise the Met and Lincoln Center. For more information and to review your options if you purchased tickets for any of these dates, read the complete announcement.
Opera's most popular comedy returns in Bartlett Sher's delightfully madcap production. After a celebrated Met debut last season in Agrippina, soprano Brenda Rae stars as the crafty Rosina, alongside bass-baritone Adam Plachetka as Figaro, the swaggering barber of Seville. Bass-baritones Patrick Carfizzi and James Morris round out the cast as Dr. Bartolo and Don Basilio. Roderick Cox makes his Met debut conducting
Production a gift of The Sybil B. Harrington Endowment Fund
Languages
Titles
Timeline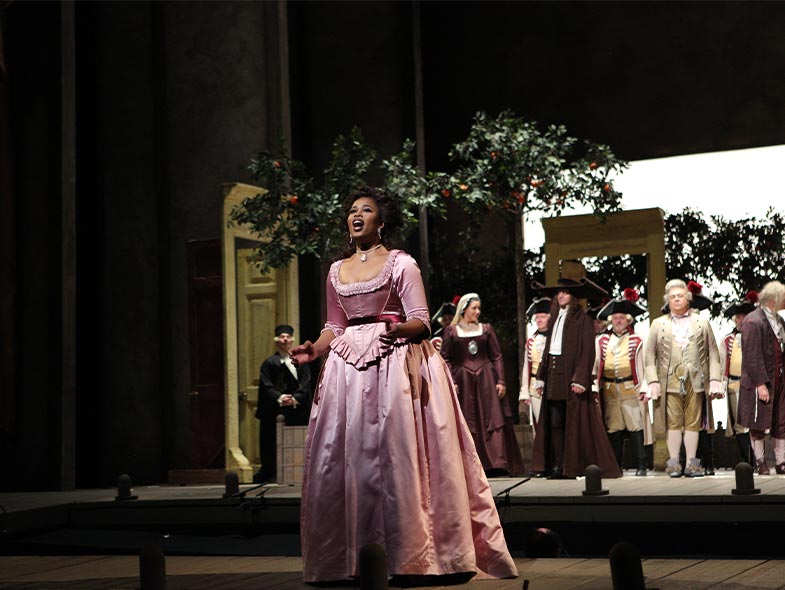 World premiere: Teatro Argentina, Rome, 1816. Rossini's perfectly honed treasure survived a famously disastrous opening night (caused by factions and local politics more than any reaction to the work itself) to become what may be the world's most popular comic opera. Its buoyant good humor and elegant melodies have delighted the diverse tastes of every generation for two centuries, and several of the opera's most recognizable tunes have entered the world's musical unconscious, most notably the introductory patter song of the swaggering Figaro, the titular barber of Seville..
Creators
Gioachino Rossini (1792–1868) was the world's foremost opera composer in his day. Over the course of just two decades, he created more than 30 works, both comic and tragic, before retiring from opera composition at the age of 37. Cesare Sterbini (1784–1831) was an official of the Vatican treasury and a poet whose literary fame rests squarely on Barbiere. Pierre Augustin Caron de Beaumarchais (1732–1799) was the author of the three subversive Figaro plays, of which Le Barbier de Séville (1775) was the first.
SET DESIGNER
Michael Yeargan
COSTUME DESIGNER
Catherine Zuber
LIGHTING DESIGNER
Christopher Akerlind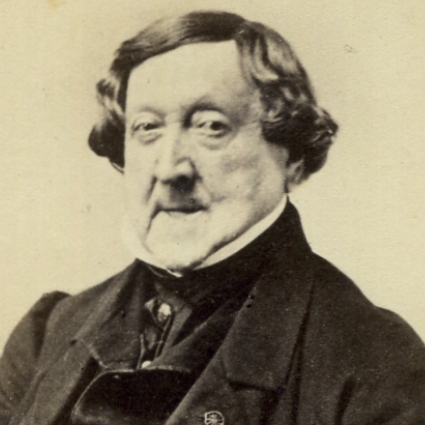 Composer
Gioachino Rossini
Setting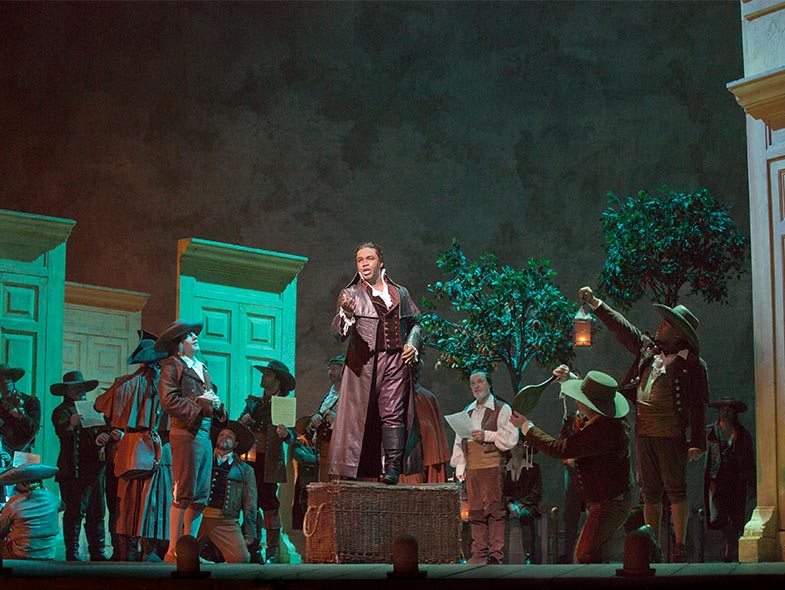 Seville is both a beautiful city and something of a mythical Neverland for dramatists and opera composers. The Don Juan legend has its origins in Seville, and some of the steamiest operas (such as Bizet's Carmen) make their home in this most beguiling of cities. Beaumarchais's play was revolutionary: Set "in the present day," which meant just before the French Revolution, the work unveiled the hypocrisies of powerful people and the sneaky methods that workers devise to deal with them.
Music
The paradox of Rossini's music is that the comedy can soar only with disciplined mastery of vocal technique. The singers must be capable of long vocal lines of attention-holding beauty as well as the rapid runs of coloratura singing. The score features solos of astounding speed in comic, tongue-twisting patter forms, especially the title role's well-known Act I showstopper, "Largo al factotum." Beyond the brilliant solos, the singers must blend well with one another in the complex ensembles that occur throughout the opera.