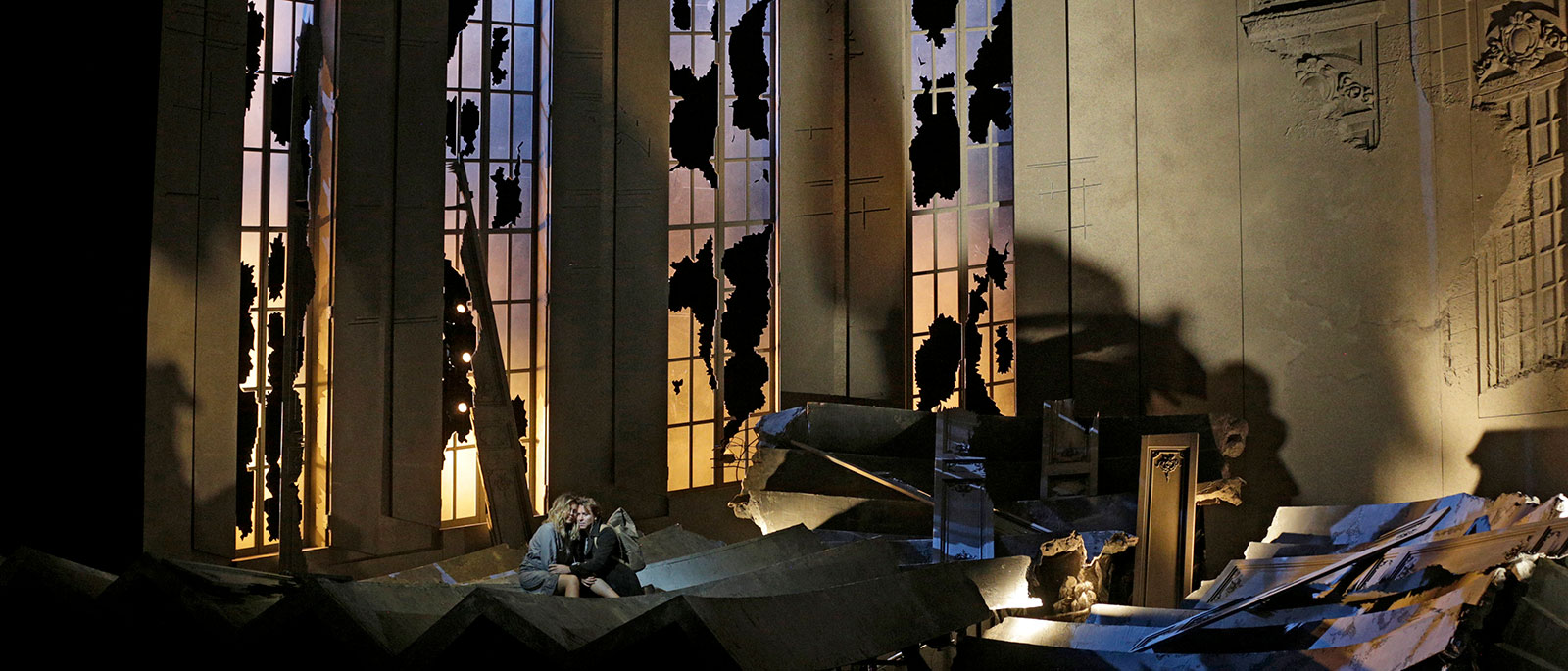 Giacomo Puccini
Manon Lescaut
Overview
Powerful soprano Sonya Yoncheva takes on Puccini's fiery and defiant heroine in Sir Richard Eyre's grand production. Leading tenor Marcelo Álvarez is Chevalier des Grieux, who pursues Manon beyond the point of no return, and Richard Farnes conducts.
A co-production of the Metropolitan Opera and the Baden-Baden Festival
Production a gift of Helen and Bengt Agerup and Rolex
Languages
Languages sung in
Manon Lescaut
Titles
Title languages displayed for
Manon Lescaut
Met Titles In
English
German
Spanish
Italian
Timeline
Timeline for the show,
Manon Lescaut
Estimated Run Time
3 hrs 10 mins
House Opens

Act I

40 minutes

Intermission

30 minutes

Act II

40 minutes

Intermission

25 minutes

Acts III & IV

55 minutes

Opera Ends
Cast
Select a date from the dropdown to filter cast by date of performance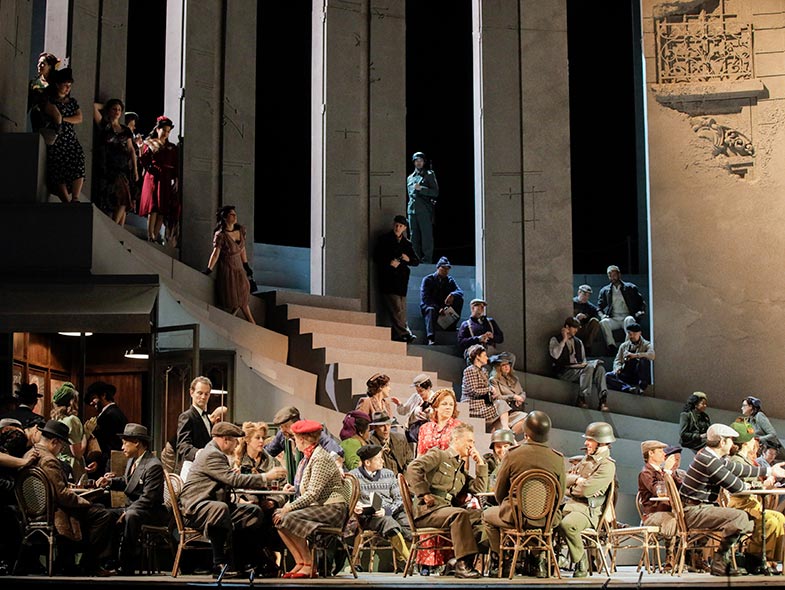 World Premiere: Teatro Regio, Turin, 1893. Few operas, if any, have surpassed Manon Lescaut in the depiction of the urgency of young love. The French tale of a vivacious young woman destroyed by her conflicting needs for love and luxury had already inspired Massenet's Manon (1884), which was a relatively new and immensely popular work at the time of Manon Lescaut's premiere. The two operas, however, are so different in tone that each stands on its own. Puccini infused the story with a new level of frank emotion and a flood of melody, and he created the first of his many archetypal heroines who continue to captivate audiences today.
Creators
Giacomo Puccini (1858–1924) was immensely popular in his own lifetime, and his mature works remain staples in the repertory of most of the world's opera companies. Writing the libretto for Manon Lescaut was a laborious process: Domenico Oliva (1860–1917), a journalist and sometime politician, and novelist and playwright Marco Praga (1862–1929) provided much of the raw material. Puccini then turned to playwright Giuseppe Giacosa (1847–1906) and poet Luigi Illica (1857–1919) for revisions. Fellow (and eventual rival) composer Ruggero Leoncavallo (1857–1919) worked on the libretto at various points, and even Puccini's publisher Giulio Ricordi (1840–1912) provided key tweaks. The source material was Abbé Prévost's (1697–1763) colorful novel L'Histoire du Chevalier des Grieux et de Manon Lescaut.
PRODUCTION
Sir Richard Eyre
COSTUME DESIGNER
Fotini Dimou
LIGHTING DESIGNER
Peter Mumford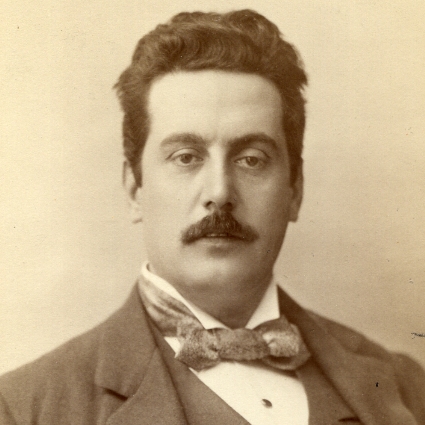 Setting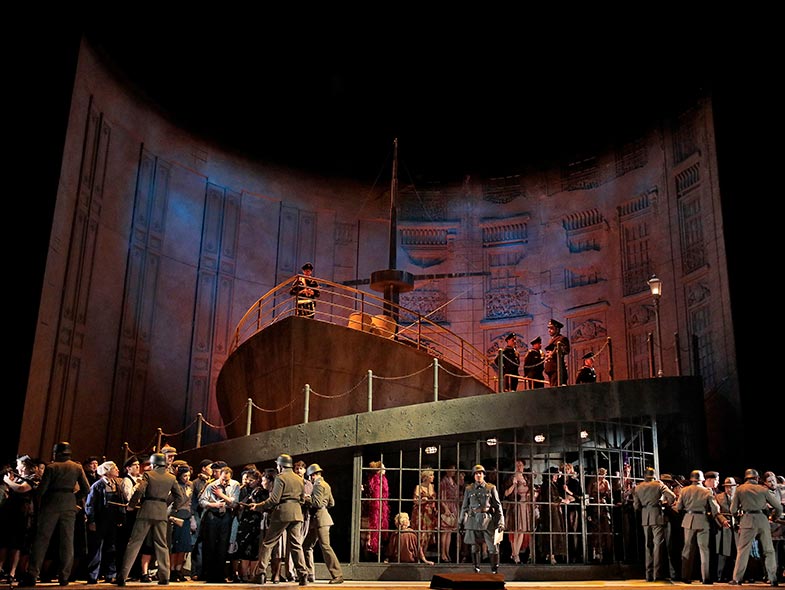 The first three acts of the opera take place in various locations in France, around the year 1720: the first in the town of Amiens, the second in a magnificent palace in Paris, and the third on the waterfront of the port city of Le Havre. The fourth act is set in a desolate location in the New World, an imaginary place described in the libretto as "a vast desert near the outskirts of New Orleans." Richard Eyre's new production moves the action to the 1940s.
Music
The work that thrust Puccini onto the international stage as Italy's foremost opera composer, Manon Lescaut is built on lessons learned from Richard Wagner, translated into a thoroughly Italian, full-blooded thrill ride. The orchestra also plays a prominent role in propelling the action—the waves of sound during the powerful Act II love duet are among the most blatantly erotic in opera.