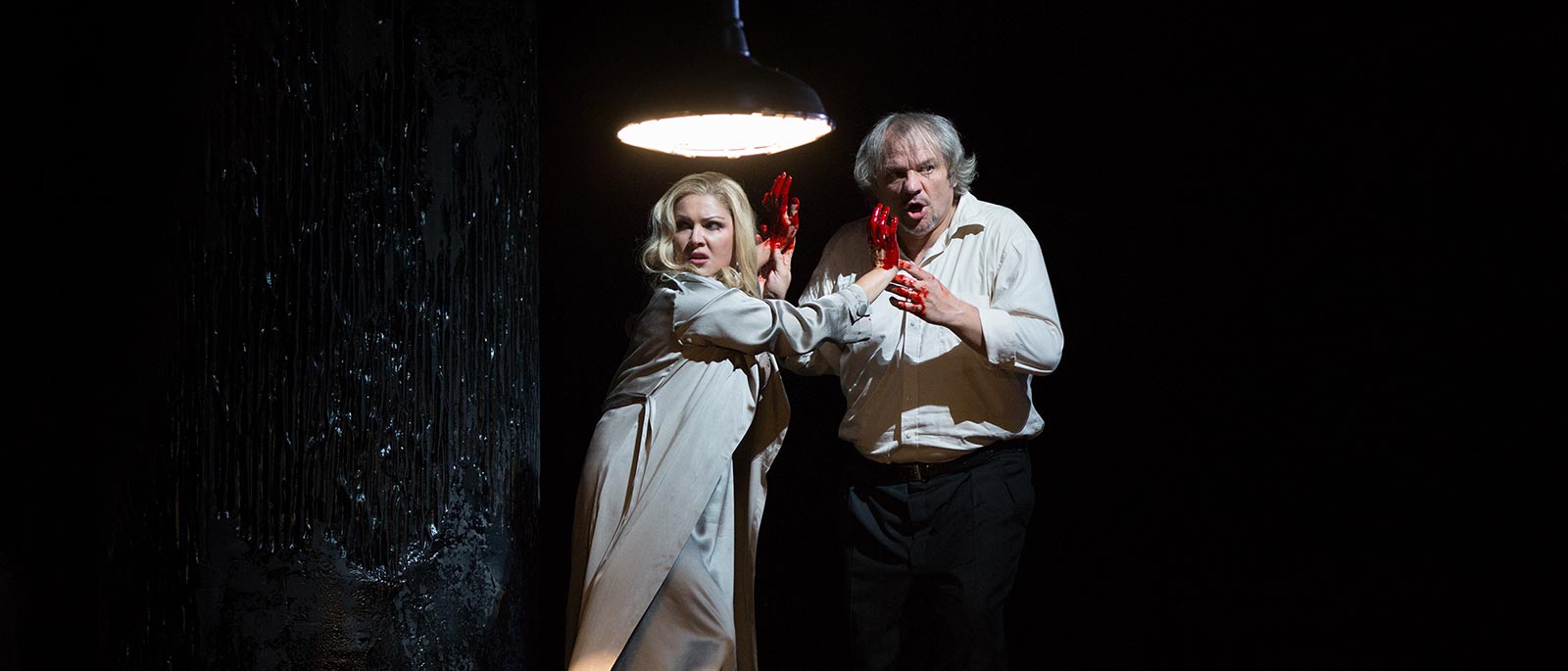 Overview
Soprano Anna Netrebko created a sensation when she made her Met role debut as Lady Macbeth in 2014. Now, she and the legendary Plácido Domingo make history when they join forces for the first time on the stage of the Met, in Verdi's gripping Shakespeare adaptation. Baritone Željko Lučić, who starred in the 2007 premiere of Adrian Noble's evocative production, shares the title role with Domingo. Marco Armiliato conducts a cast that also features tenor Matthew Polenzani as Macduff and bass Ildar Abdrazakov as Banquo.
Production a gift of Mr. and Mrs. Paul M. Montrone

Additional funding from Mr. and Mrs. William R. Miller; Hermione Foundation, Laura Sloate, Trustee; and The Gilbert S. Kahn & John J. Noffo Kahn Endowment Fund
Revival a gift of Rolex
Languages
Languages sung in
Macbeth
Titles
Title languages displayed for
Macbeth
Met Titles In
English
German
Spanish
Italian
Timeline
Timeline for the show,
Macbeth
Estimated Run Time
3 hrs 4 mins
House Opens

Acts I & II

85 mins

Intermission

34 mins

Acts III & IV

65 mins

Opera Ends
Cast
Select a date from the dropdown to filter cast by date of performance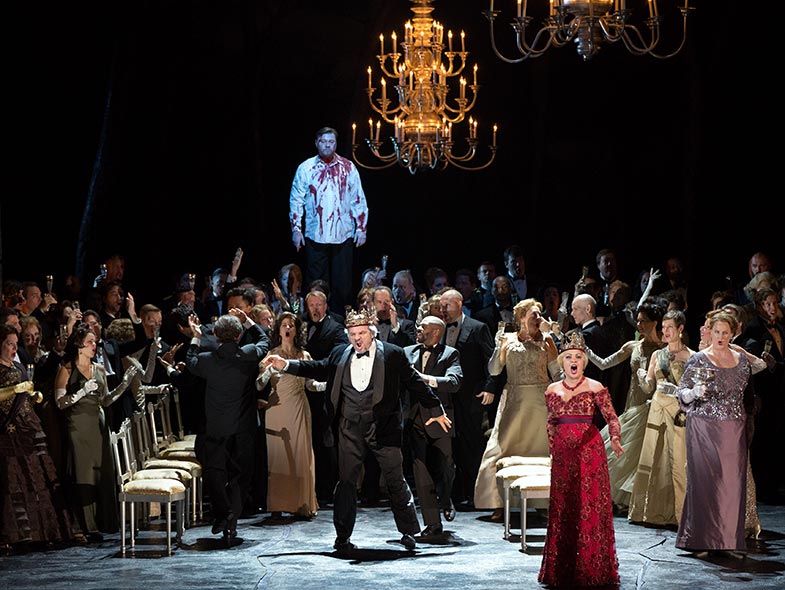 World Premiere: Teatro della Pergola, Florence, 1847. Revised version: Théâtre Lyrique, Paris, 1865. Verdi's opera is a powerful musical interpretation of Shakespeare's timeless drama of ambition and its personal cost. Raising questions of fate, superstition, guilt, and power, it marks an important step on the composer's path from his more conventional earlier efforts to the integrated musical dramas of his mature years.
Creators
Giuseppe Verdi (1813–1901) composed 28 operas during his 60 active years in the theater, at least half of which are at the core of today's opera repertory. Francesco Maria Piave (1810–1876), one of the two librettists for Macbeth, collaborated with the composer on ten works, while additional portions of the opera's libretto were provided by Verdi's friend Count Andrea Maffei (1798–1885), a cosmopolitan literary amateur who introduced the work of many great foreign writers, including those of Shakespeare (1564–1616), to Italians.
SET & COSTUME DESIGNER
Mark Thompson
LIGHTING DESIGNER
Jean Kalman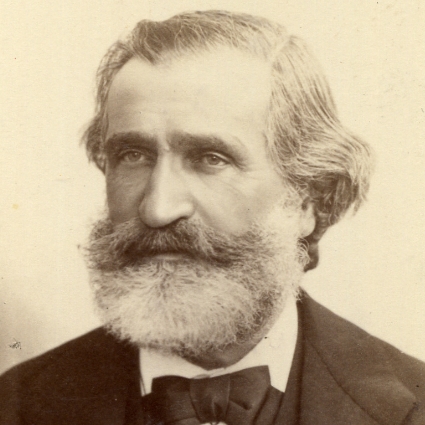 Setting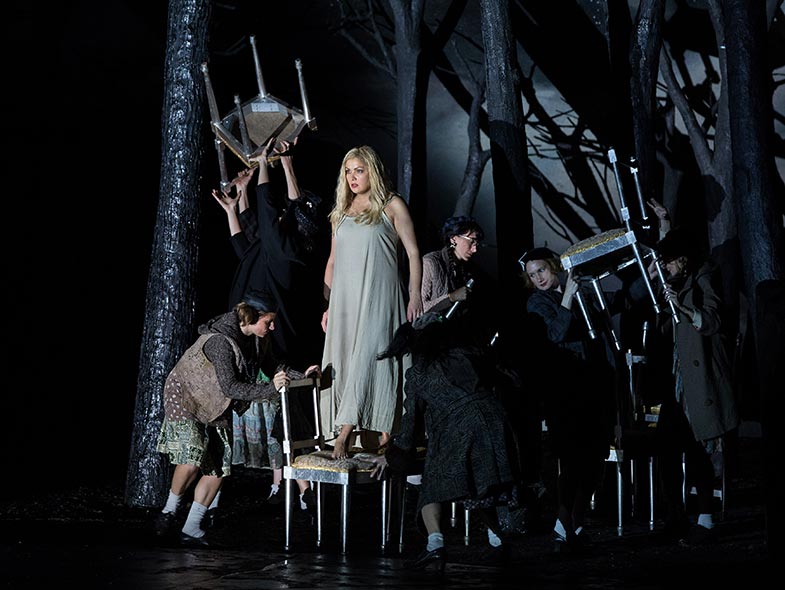 The historical Macbeth (Mac Bethad mac Findlaích) was king of Alba from 1040 to his death in 1058, but Shakespeare departs so far from history in his play that the facts are of little concern. This production of Macbeth places the action of the opera in a non-specific, post-World War II Scotland.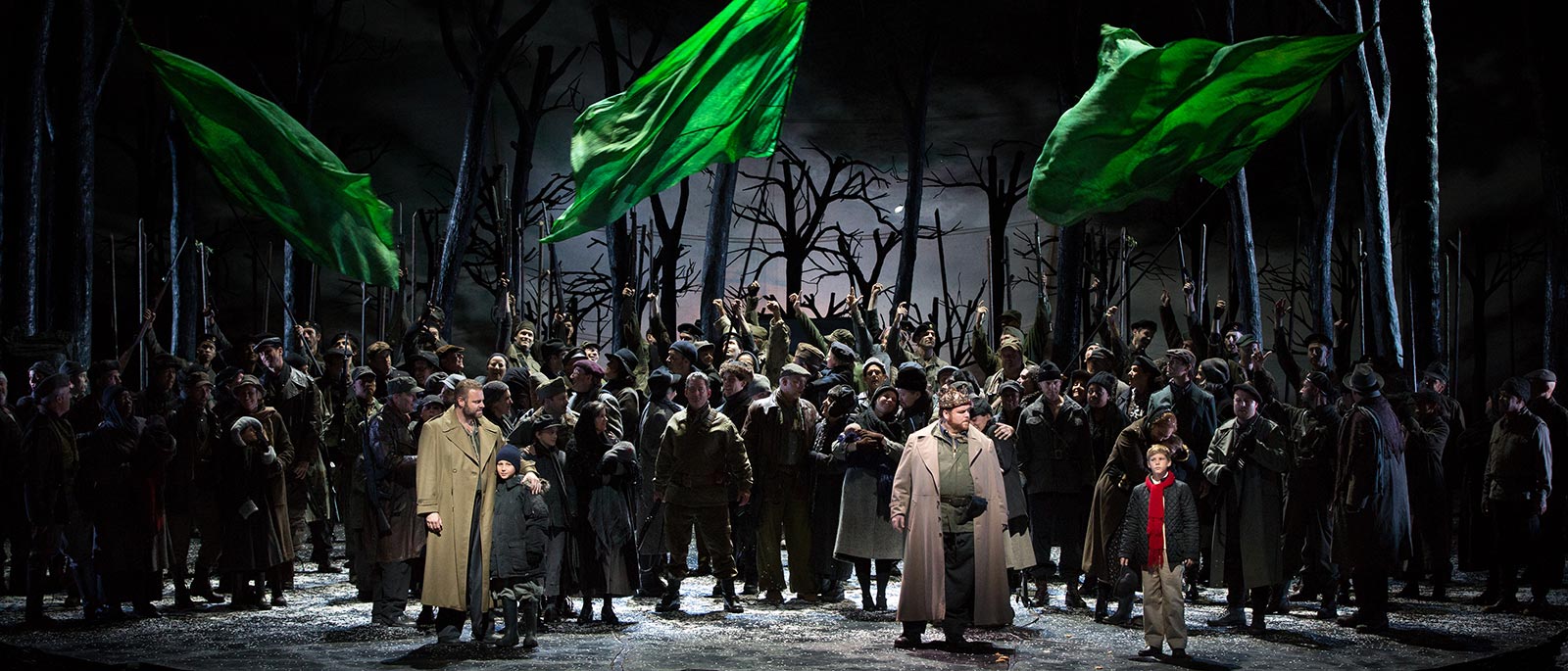 Music
The score of Macbeth features little of the melodic abundance that made Verdi famous. In fact, the composer went out of his way to avoid making this score too pretty, insisting that the drama was not served by lyricism. Lady Macbeth, as the true protagonist of the story, has the most commanding of the great solos, and her famous sleepwalking scene in Act IV is a study of guilt unlike any other.