This production ran: Feb 12 - May 10
This production is in the past.
Overview
Verdi's tragic jester returns in Michael Mayer's neon-bedecked, Las Vegas–themed production. Baritones Roberto Frontali and George Gagnidze share the title role, with soprano Nadine Sierra and Rosa Feola as his sheltered daughter, Gilda. Tenors Vittorio Grigolo, Francesco Demuro, Matthew Polenzani, and Stephen Costello share the role of the lascivious Duke, and Nicola Luisotti conducts.
Production a gift of the Hermione Foundation, Laura Sloate, Trustee; and Mr. and Mrs. Paul M. Montrone
Languages
Languages sung in
Rigoletto
Titles
Title languages displayed for
Rigoletto
Met Titles In
English
German
Spanish
Italian
Timeline
Timeline for the show,
Rigoletto
Estimated Run Time
3 hrs 11 mins
House Opens

Act I

60 mins

Intermission

28 mins

Act II

33 mins

Intermission

34 mins

Act III

36 mins

Opera Ends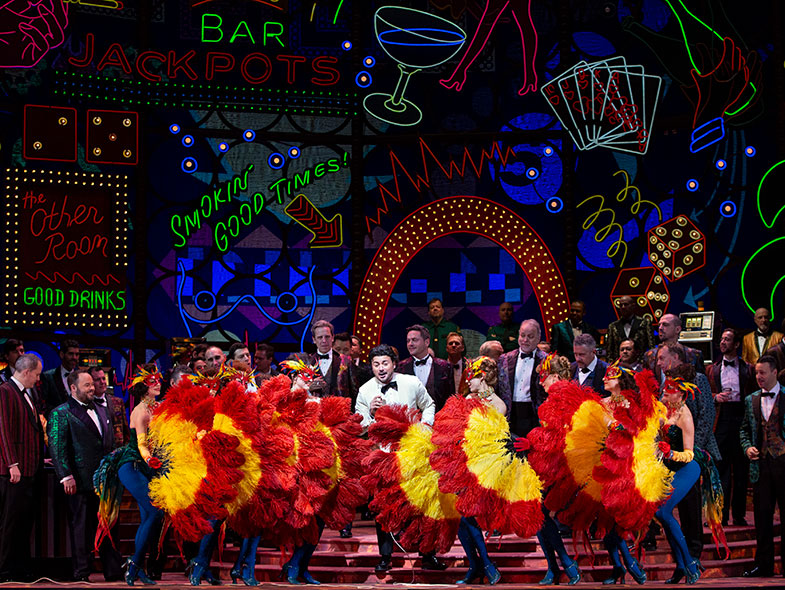 World premiere: Teatro la Fenice, Venice, 1851. Met premiere: November 16, 1883. A dramatic journey of undeniable force, Rigoletto was immensely popular from its premiere and remains fresh and powerful to this day. The story, based on a controversial play by Victor Hugo, tells of an outsider—a hunchbacked jester—who struggles to balance the dueling elements of beauty and evil that exist in his life. Written during the most fertile period of Verdi's artistic life, the opera resonates with a universality that is frequently called Shakespearean.
Creators
In a remarkable career spanning six decades in the theater, Giuseppe Verdi (1813–1901) composed 28 operas, at least half of which are at the core of today's repertoire. His role in Italy's cultural and political development has made him an icon in his native country. Francesco Maria Piave (1810–1876), Verdi's librettist for Rigoletto, collaborated with him on ten works, including Ernani, La Traviata, La Forza del Destino, and the original versions of Macbeth and Simon Boccanegra.
SET DESIGNER
Christine Jones
COSTUME DESIGNER
Susan Hilferty
LIGHTING DESIGNER
Kevin Adams
CHOREOGRAPHER
Steven Hoggett
REVIVAL STAGE DIRECTOR
Gregory Keller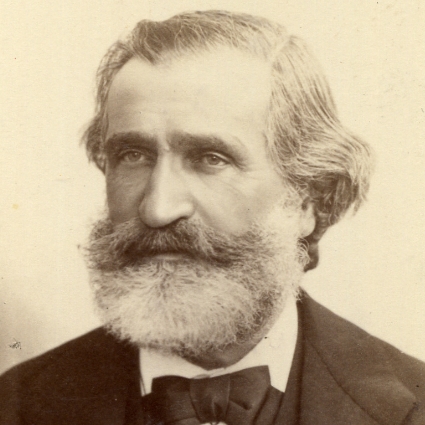 Articles
Setting
Victor Hugo's 1832 play Le Roi s'Amuse, set at the court of King François I of France (circa 1520), is a blatant depiction of depraved authority. In adapting it, Verdi and Piave fought with the Italian censors and eventually settled on moving the story to the non-royal Renaissance court of Mantua, while holding firm on the core issues of the drama. In Michael Mayer's Met production, the action unfolds in Las Vegas in 1960, a time and place with surprising parallels to the decadent world of the original setting.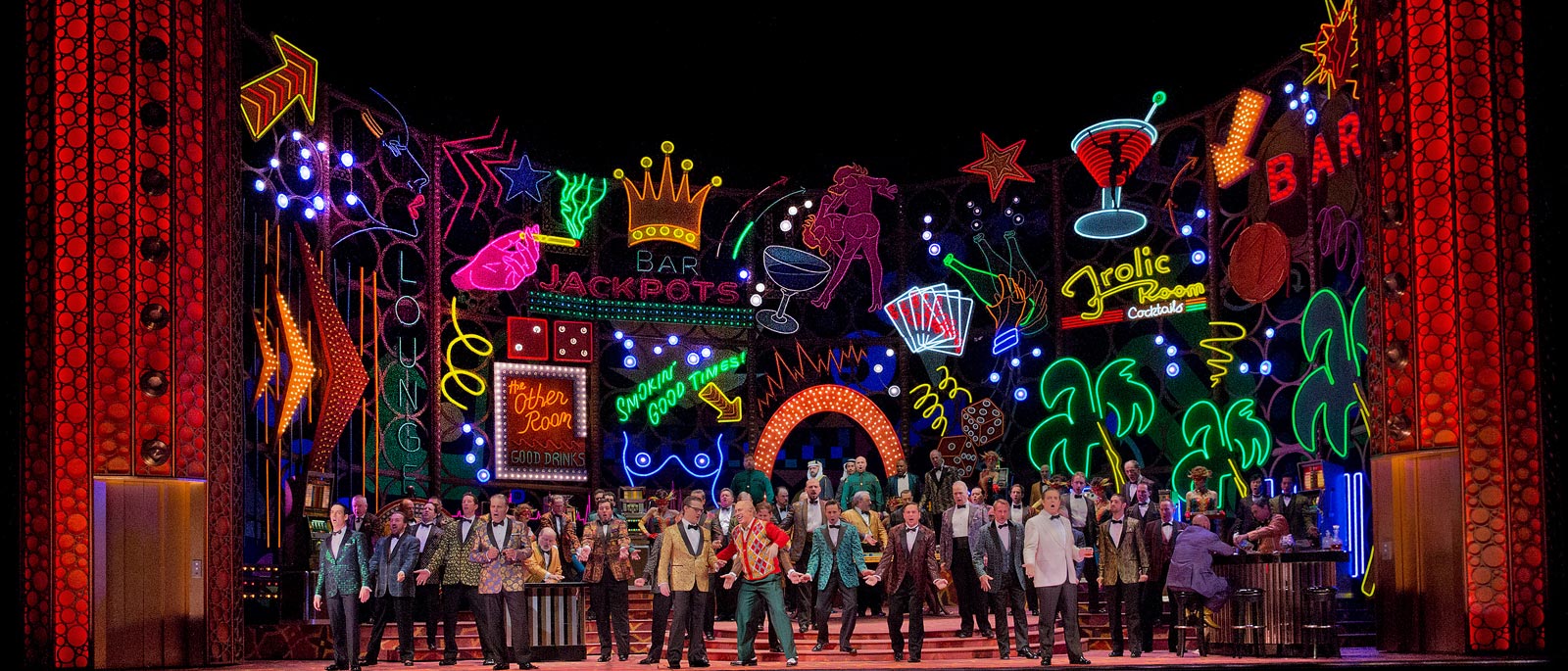 Music
Rigoletto contains a wealth of melody, including one that is among the world's most famous: "La donna è mobile." All the opera's solos are rich with character insight and dramatic development. The famous Act III quartet, "Bella figlia dell'amore," is an ingenious musical analysis of the diverging reactions of the four principals in the same moment: the Duke's music rises with urgency and impatience, Gilda's droops with disappointment, Rigoletto's remains measured and paternal, while the promiscuous Maddalena is literally all over the place. In the context of the opera, the merely lovely music becomes inspired drama.