This production ran: Nov 8 - Dec 1
This production is in the past.
Overview
The spectacular Robert Carsen production returns to the Met for the first time since 2000, with bass-baritone Christian Van Horn as the diabolical title character, tenor Michael Fabiano as Faust, and soprano Angela Meade as Margherita. Mefistofele is the celebrated and only completed opera by Arrigo Boito—who famously collaborated with Verdi on the libretti for Otello and Falstaff.
Production co-owned by the Metropolitan Opera and San Francisco Opera
Production a gift of Mr. and Mrs. Julian H. Robertson, Jr. and Mr. and
Mrs. Wilmer J. Thomas, Jr.
Additional funding by the Rose and Robert Edelman Foundation, Inc.
Languages
Languages sung in
Mefistofele
Titles
Title languages displayed for
Mefistofele
Met Titles In
English
German
Spanish
Italian
Timeline
Timeline for the show,
Mefistofele
Estimated Run Time
3 hrs 29 mins
House Opens

Prologue & Act I

59 mins

Intermission

29 mins

Act II & III

59 mins

Intermission

26 mins

Act IV & Epilogue

36 mins

Opera Ends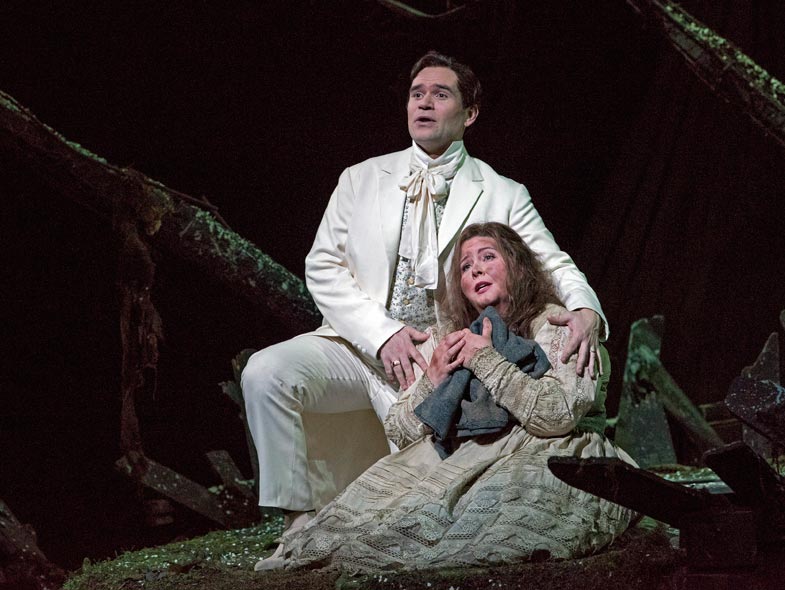 World Premiere: Teatro alla Scala, Milan, 1868 (original version); Teatro Comunale, Bologna, 1875 (revised version). A self-consciously cosmopolitan thinker, Boito created Mefistofele as a manifesto for a new aesthetic appropriate for the nascent nation of Italy. The title role in particular has been a showcase for many of the world's leading basses and bass-baritones, but there is much more that keeps this opera in the repertory. The grandeur of its conception—including the scenes in Heaven—its moments of the irresistible lyricism, and its devilish passages for soloists and chorus are all further reasons why this opera continues its hold on audiences.
Creators
The son of an Italian father and a Polish mother, Arrigo Boito was born in 1842 and quickly achieved notoriety as a literary man—accomplished in poetry, journalism, and art and music criticism—and librettist. Most notably, his career was intricately involved with that of Giuseppe Verdi, for whom he provided libretti for Otello and Falstaff . Boito crafted his own libretto for Mefistofele after Faust, a drama by Johann Wolfgang von Goethe (1749–1832)—a preeminent figure of German literature and a well-regarded authority on philosophy, art, and music.
SET & COSTUME DESIGNER
Michael Levine
LIGHTING DESIGNER
Duane Schuler
CHOREOGRAPHER
Alphonse Poulin
REVIVAL STAGE DIRECTOR
Paula Suozzi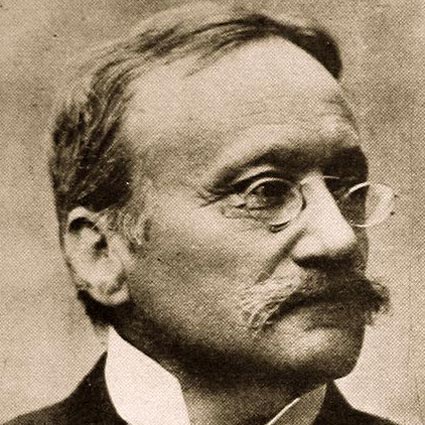 Setting
Mefistofele takes place in a variety of locales varying from the fantastical to the quotidian: in Heaven, in the German city of Frankfurt, in Faust's study, on a high mountaintop frequented by witches for their revels, in a prison cell, and in a scene from Greek mythology.
Articles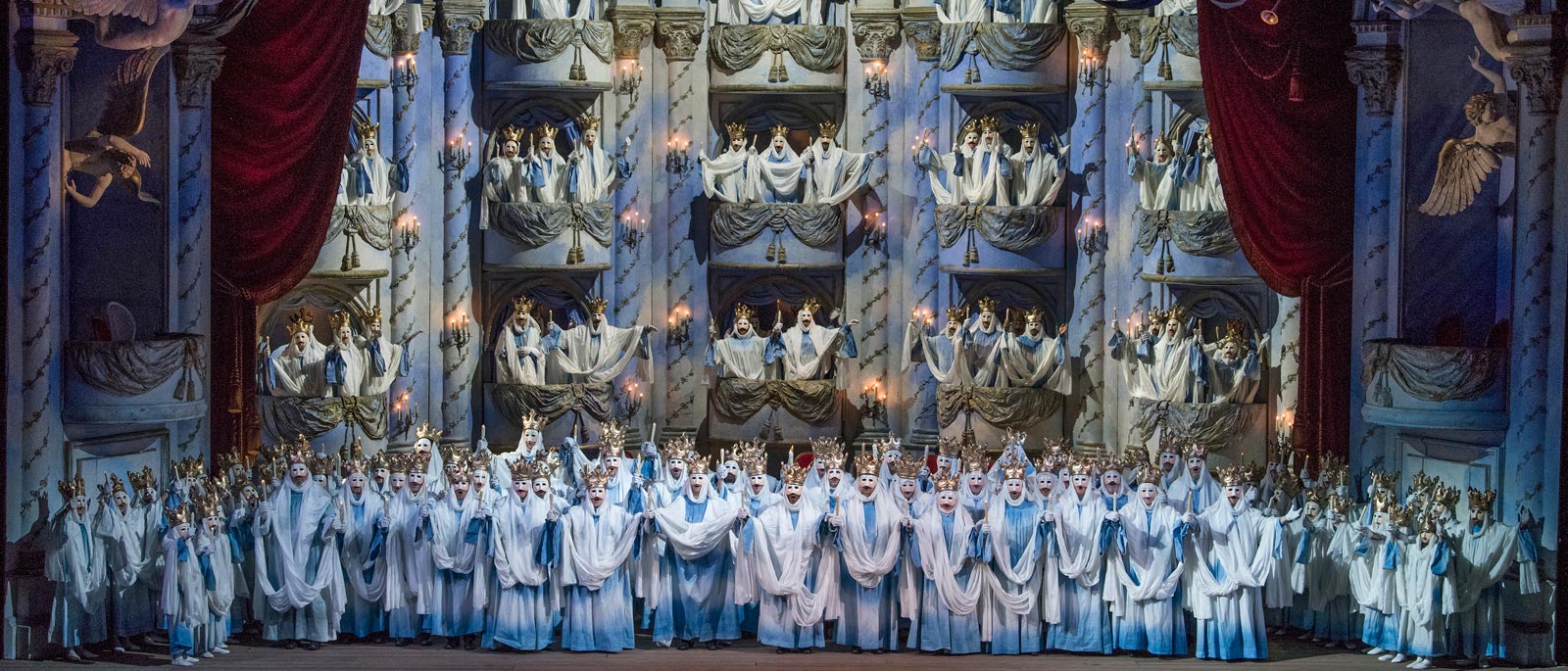 Music
Like Verdi, Boito sought more to infuse existing forms with renewed energy than to invent original ones. From the grand forces of augmented chorus and horns in the Prologue and Epilogue, to the double-chorus fugue of the witches in Act II, to the hypnotic repetitions of the sad Act III Faust-Margherita prison duet, "Lontano, lontano," to the ecstatic gush of melody in the climactic Faust-Elena duet in Act IV, the score is notable for a lack of inhibition that is as appealing to audiences today as it was shocking at the time of its premiere.