This production ran: Apr 13 - May 9
April 13 performance has passed, but there are still tickets available for May 2 and 9 with a Ring Cycle purchase.
Overview
Orphaned at birth, Siegfried learns his true identity and fulfills his destiny to become Brünnhilde's savior and lover. Tenors Stefan Vinke and Andreas Schager sing the heroic title character. Christine Goerke sings Brünnhilde, and Michael Volle sings the role of the enigmatic Wanderer. Philippe Jordan conducts.
In coordination with the Ring's return to the stage, the Met is presenting a series of free events to enhance your enjoyment of Wagner's supreme operatic epic.
In collaboration with Ex Machina
Production a gift of Ann Ziff and the Ziff Family, in memory of William Ziff
Revival a gift of Ann Ziff
Languages
Languages sung in
Siegfried
Titles
Title languages displayed for
Siegfried
Met Titles In
Timeline
Timeline for the show,
Siegfried
Estimated Run Time
5 hrs 6 mins
House Opens

Act I

82 mins

Intermission

37 mins

Act II

73 mins

Intermission

35 mins

Act III

79 mins

Opera Ends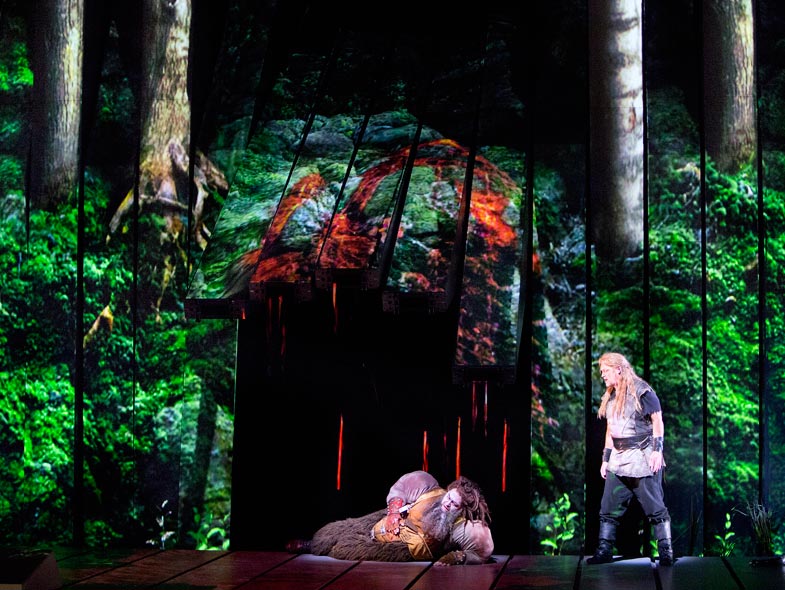 World Premiere: Festspielhaus, Bayreuth, 1876. The third opera in Wagner's four-part Der Ring des Nibelungen, Siegfried is the coming-of-age story of the ultimate hero and his role in the struggle for supreme power, which is embodied by the magic ring introduced in Das Rheingold. While characters from earlier parts of the saga return in Siegfried, the emphasis is clearly on the impetuous title hero who knows no fear and, eventually, on fallen warrior-goddess Brünnhilde in her mortal incarnation.
Creators
Richard Wagner (1813–1883) was the complex, controversial creator of music-drama masterpieces that stand at the center of today's operatic repertory. Born in Leipzig, Germany, he was an artistic revolutionary who reimagined every supposition about music and theater.
ASSOCIATE DIRECTOR
Neilson Vignola
SET DESIGNER
Carl Fillion
COSTUME DESIGNER
François St-Aubin
LIGHTING DESIGNER
Etienne Boucher
VIDEO IMAGE ARTIST
Pedro Pires
REVIVAL STAGE DIRECTORS
J. Knighten Smit, Stephen Pickover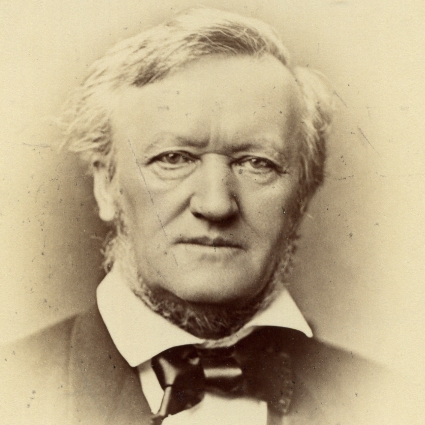 Setting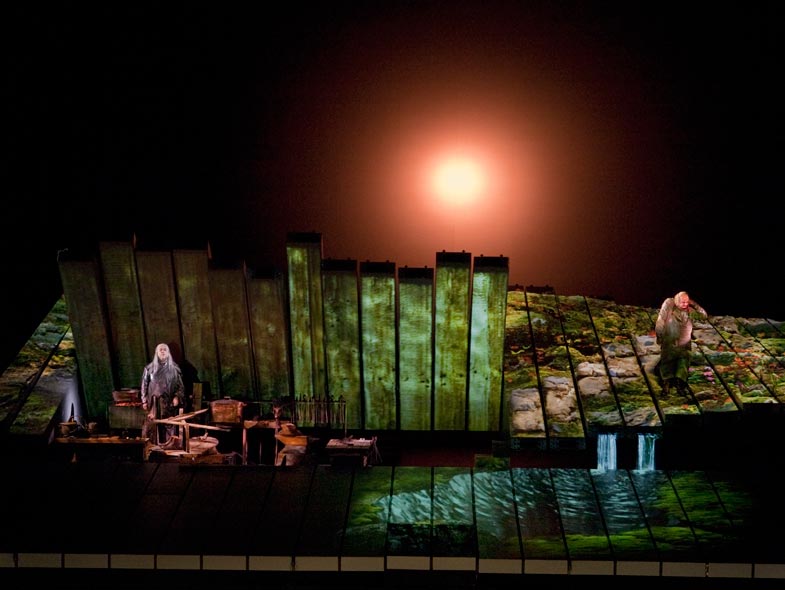 Siegfried is set in mythological times, when gods and other creatures contend for dominion over the earth while humans are emerging as a new power.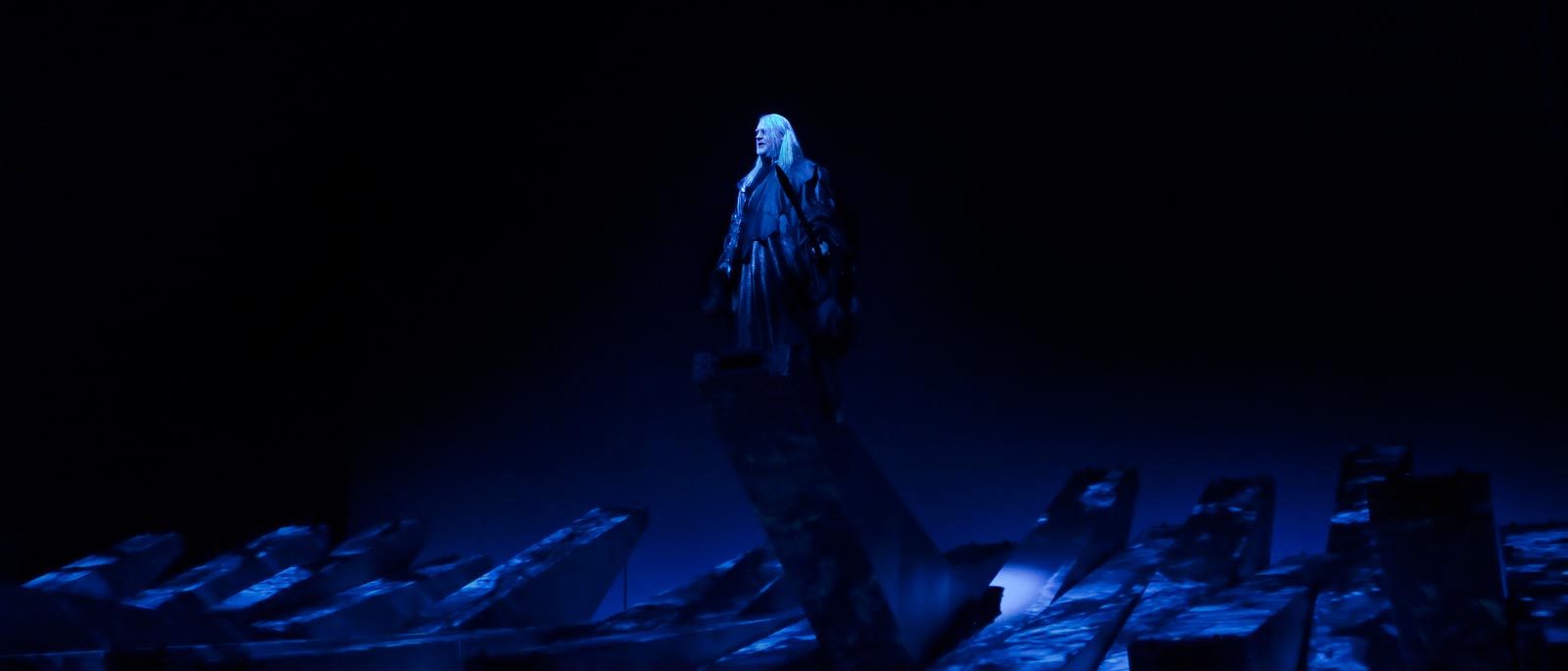 Music
Much of the drama of Siegfried is expressed in the orchestra: Wagner's system of leitmotifs (characteristic themes associated with a character, object, or emotion) that was begun in Das Rheingold and elaborated in Die Walküre is taken to a new level here, as events and ideas overlap and evolve. The orchestra creates one of the most delicate and enchanting soundscapes in opera, the evocative Forest Murmurs in Act II. The preponderance of male voices throughout most of the work, including three bass roles, creates a dark and murky atmosphere appropriate to the setting of forest caves throughout the first half of the work. The title role is especially notorious, both for its sheer length and for encompassing an astonishing range of dynamics—from the heroic to the reflective to the tender and romantic.