This production ran: Mar 30 - May 7
March 25 and 30 have passed, but there are still tickets available for April 25, 30 and May 7.
Overview
In what is expected to be a Wagnerian event for the ages, soprano Christine Goerke plays Brünnhilde, Wotan's willful warrior daughter, who loses her immortality in opera's most famous act of filial defiance. Tenor Stuart Skelton and soprano Eva-Maria Westbroek play the incestuous twins Siegmund and Sieglinde. Greer Grimsley and Michael Volle sing Wotan. Philippe Jordan conducts.
In collaboration with Ex Machina
Production a gift of Ann Ziff and the Ziff Family, in memory of William Ziff
Revival a gift of Ann Ziff
Languages
Languages sung in
Die Walküre
Titles
Title languages displayed for
Die Walküre
Met Titles In
Timeline
Timeline for the show,
Die Walküre
Estimated Run Time
4 hrs 55 mins
House Opens

Act I

65 mins

Intermission

39 mins

Act II

90 mins

Intermission

35 mins

Act III

66 mins

Opera Ends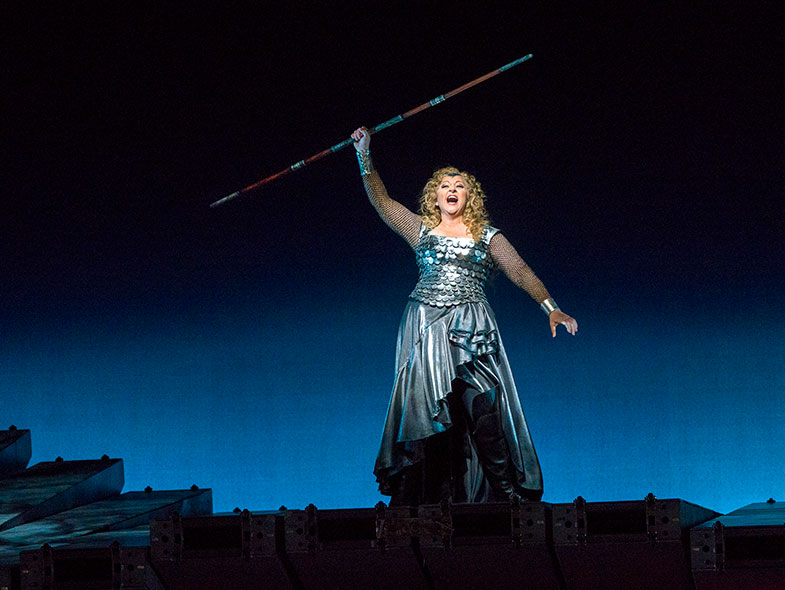 World Premiere: Court Theater, Munich, 1870. The second opera in Wagner's monumental Ring cycle, Die Walküre has long stood on its own as an evening of extraordinarily powerful theater. Part of this appeal lies in its focus on some of the Ring's most interesting characters at decisive moments of their lives: Wotan, the leader of the gods; his wife, Fricka; his twin offspring, Siegmund and Sieglinde; and, above all, Wotan's warrior daughter Brünnhilde. These characters and others follow their destinies to some of Wagner's most remarkable music.
Creators
Richard Wagner (1813–1883) was the complex, controversial creator of music-drama masterpieces that stand at the center of today's operatic repertory. Born in Leipzig, Germany, he was an artistic revolutionary who reimagined every supposition about music and theater. Wagner wrote his own librettos and insisted that words and music were equal in his works. This approach led to the idea of the Gesamtkunstwerk, or "total work of art," combining music, poetry, architecture, painting, and other disciplines, a notion that has had an impact on creative fields far beyond traditional operatic territory.
ASSOCIATE DIRECTOR
Neilson Vignola
SET DESIGNER
Carl Fillion
COSTUME DESIGNER
François St-Aubin
LIGHTING DESIGNER
Etienne Boucher
VIDEO IMAGE ARTIST
Boris Firquet
REVIVAL STAGE DIRECTOR
J. Knighten Smit, Gina Lapinskis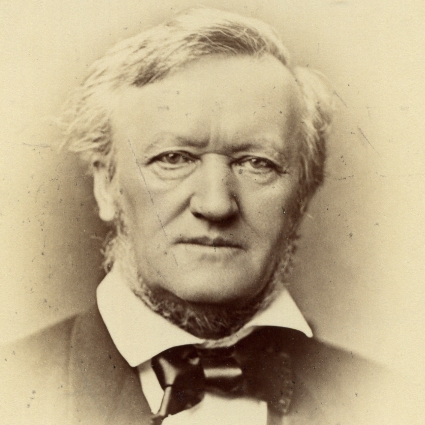 Setting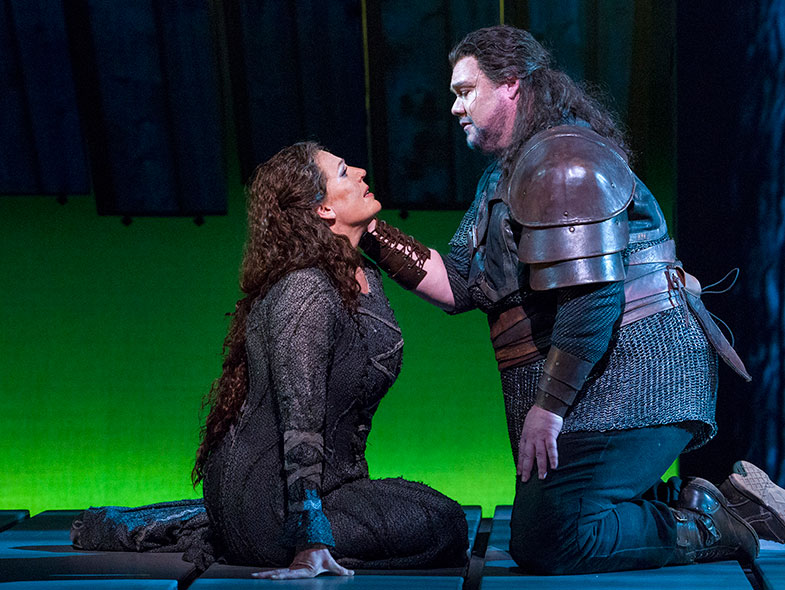 Die Walküre is set in mythological times, when gods, giants, dwarves, and humans all contended for power. While the first part of the cycle, Das Rheingold, moves between realms above and below the earth, Die Walküre takes place entirely in human territory, as the balance of power in the cosmic struggle tips ever so slowly toward humanity.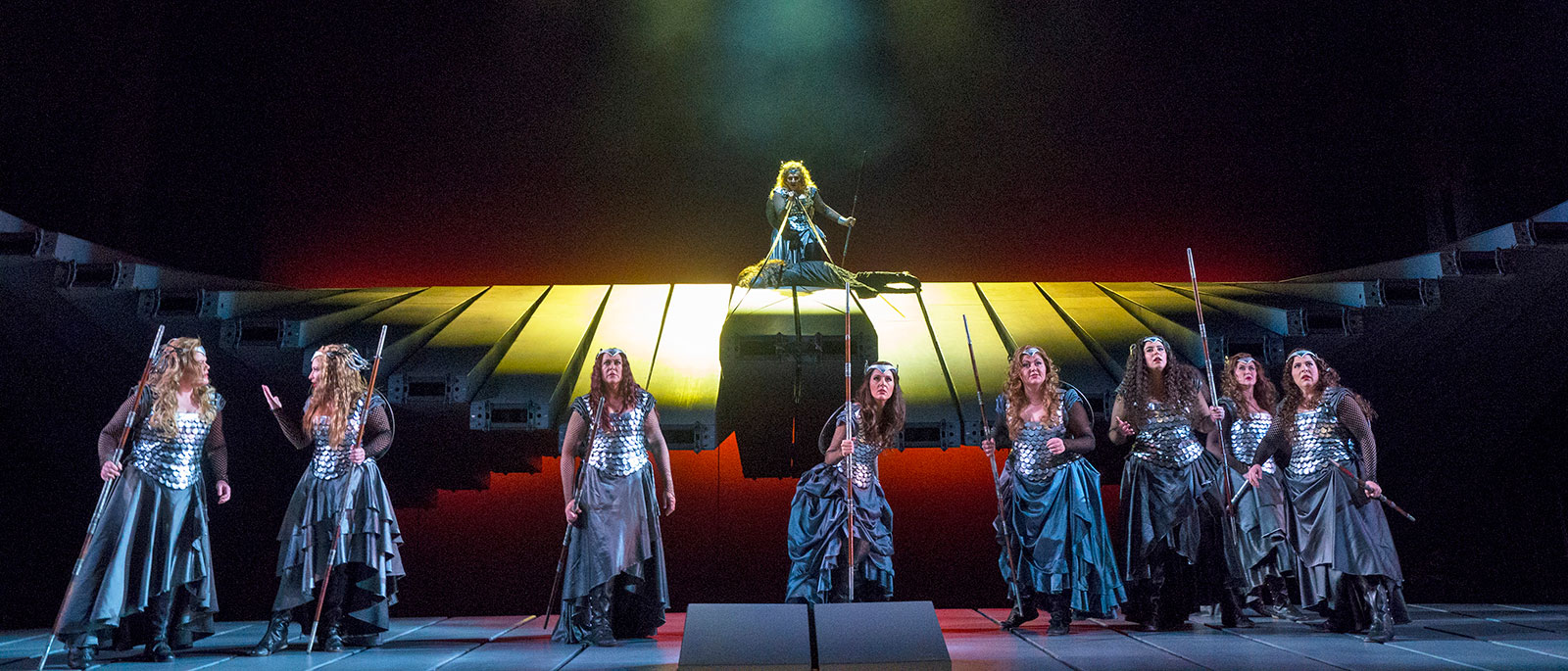 Music
Throughout the Ring cycle, Wagner uses a system of musical themes, or leitmotifs, associated with characters, events, emotions, and things. The entire first act of Die Walküre depicts the experience of falling in love in one great arc, from initial attraction to consummation. It is one of the theater's most convincing portrayals of the power of love—even if the lovers in question are in fact twin brother and sister. Act III opens with the famous Ride of the Valkyries. In a dramatic masterstroke, Wagner uses the sound of eight powerful female voices, punctuated by shrieking laughter, to depict the terrible thrill of combat. The opera ends with some of the most moving music ever composed, as Wotan intones his farewell to Brünnhilde.