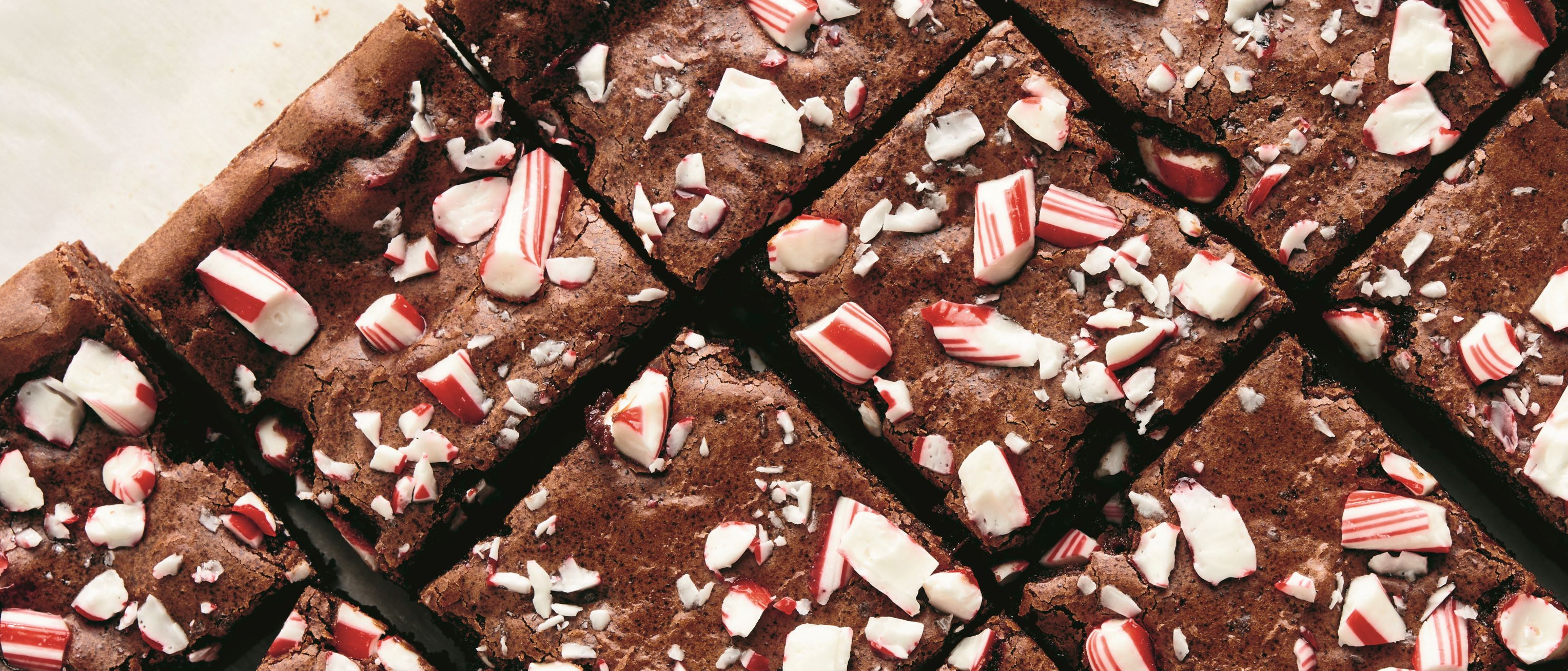 Deep Dark Fudgy Brownies
The complete recipe for Deep Dark Fudgy Brownies, featured during our Kid in the Holiday Kitchen segment with author Melissa Clark and Met star Anthony Roth Costanzo.
This recipe comes from Kid in the Kitchen, Ms. Clark's brand new cookbook with 100 recipes and tips for young home cooks.
Ingredients
Ingredients
Ingredients
(Makes 16 Brownies)
2 ounces / 60 grams unsweetened chocolate, coarsely chopped or broken up
5 tablespoons / 70 grams unsalted butter
⅓ cup / 80 grams sunflower oil or other flavorless oil (grapeseed, canola, or even a mild olive oil will work)
1½ cups / 300 grams granulated sugar
1 cup / 125 grams all-purpose flour
¼ cup / 25 grams unsweetened cocoa powder
¾ teaspoon / 4 grams kosher salt
2 large eggs, at room temperature
2 teaspoons vanilla extract
⅓ cup mini or regular chocolate chips
Flaky sea salt, such as Maldon, for sprinkling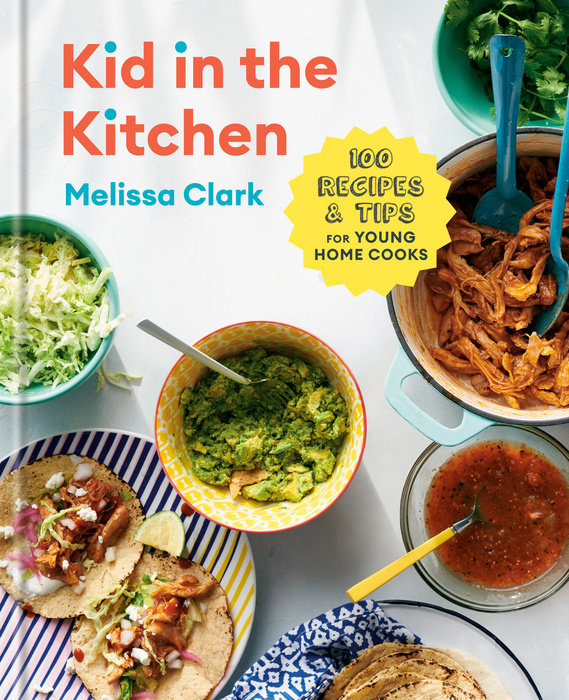 Get it set
Get it Set
Take the eggs out of the fridge 30 to 60 minutes ahead so they can come to room temperature. (See "When Not to Be Chill," Kid in the Kitchen page 255).
Heat the oven to 350°F / 180°C / gas mark 4.
Lightly grease an 8 x 8-inch / 20 x 20-cm baking pan.
Set out all of your ingredients.
Make the brownies
Make the Brownies
Put the chocolate and the butter in a small saucepan and place it over low heat. Let them melt, stirring the mixture frequently, until smooth.
Using a rubber spatula, scrape the chocolate mixture into a large bowl. Whisk in the oil and the sugar and let it cool for about 5 minutes.
While the chocolate mixture is cooling, in a medium bowl, whisk together the flour, cocoa powder, and kosher salt.
Crack the eggs into the cooled chocolate mixture and whisk well. Whisk in the vanilla. (The mixture may look curdled and that is normal.) Add the flour mixture to the bowl and use a rubber spatula to fold it in until just combined. Fold in the chocolate chips.
Scrape the batter into the prepared baking pan and smooth it into an even layer. Sprinkle the top lightly with flaky sea salt. Bake until the top is firm and set, 17 to 23 minutes. If you test it with a toothpick, it will seem wet. That's okay. It solidifies as it cools. Don't overbake these. Underbaked and runny is better than dry.
Transfer the pan to a wire rack and let it cool for at least 1½ hours before cutting into 16 brownies.
Tips & Tweaks
Tips and Tweaks
There are endless add-in possibilities for brownies. Mix in about ⅓ cup:
Chopped toasted nuts
Shredded coconut
Raisins or dried cherries
Rice Krispies or a similar cereal
White chocolate chips or butterscotch chips
Reese's Pieces or M&M's
Chopped-up Peppermint Patties or peanut butter cups
Or try sprinkling ⅓ cup smashed candy canes or hard peppermint candies on top before baking: Put the candy in a clean dish towel, put the dish towel in a plastic bag, and whack it with a rolling pin until the candies are crushed but not powdery. You want some texture.
---
Reprinted from Kid in the Kitchen. Copyright © 2020 by Melissa Clark and Daniel Gercke. Photographs copyright © 2020 by David Malosh. Published by Clarkson Potter, an imprint of Random House.