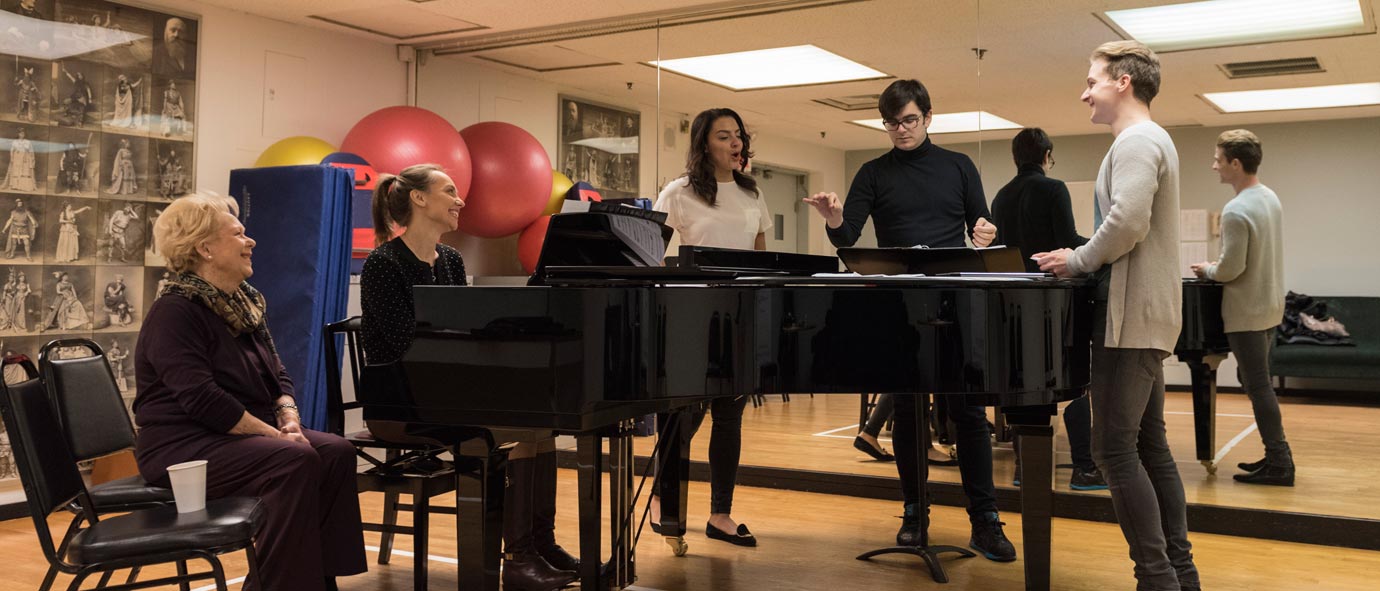 Apply to Audition
The goal of the Metropolitan Opera's Lindemann Young Artist Development Program is to nurture the most talented young artists through training and performance opportunities.
The Lindemann Young Artist Development Program uses the Met's unique resources to identify and educate young singers and coach/pianists for major careers in opera. To meet the individual needs of each young artist, the Program provides specialized training in music, language, dramatic coaching, and movement from the Met's own artistic staff and invited master teachers. Along with an annual stipend for living expenses, the Program also funds private lessons with approved teachers from outside the Met staff. In addition, Program participants have access to rehearsals for all Metropolitan Opera productions. Participants are offered a position with the Program for a period of two to three years for singers, and two years for pianists. During this period, the young artists' engagements in and outside of the Met are at the consent of the Artistic and Executive Directors.
Audition Information
Singer applications for the 2022-23 Lindemann Young Artist Development Program (LYADP) are now closed. Please check back in September 2022 for 2023-24 application information.
2022-23 Pianist applications are now open exclusively on Resonance: https://hub.yourresonance.com/opportunities/private-lyadp-pianist-application-1880
Please note, you will need to create a Resonance profile to apply. All submissions must be received by Sunday, January 30 at 11:59PM EST.
If you have any questions, please email LYADP@metopera.org"