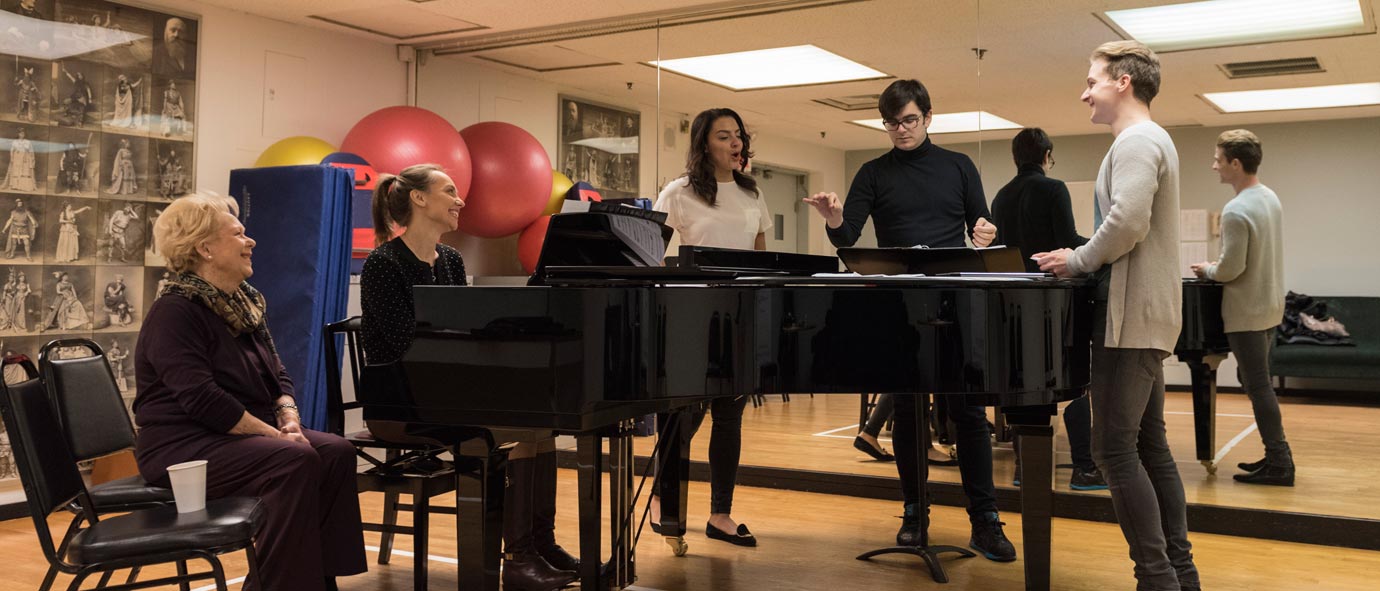 Apply to Audition
The goal of the Metropolitan Opera's Lindemann Young Artist Development Program is to nurture the most talented young artists through training and performance opportunities.
The Lindemann Young Artist Development Program uses the Met's unique resources to identify and educate young singers and coach/pianists for major careers in opera. To meet the individual needs of each young artist, the Program provides specialized training in music, language, dramatic coaching, and movement from the Met's own artistic staff and invited master teachers. Along with an annual stipend for living expenses, the Program also funds private lessons with approved teachers from outside the Met staff. In addition, Program participants have access to rehearsals for all Metropolitan Opera productions. Participants are offered a position with the Program for a period of two to three years for singers, and two years for pianists. During this period, the young artists' engagements in and outside of the Met are at the consent of the Artistic and Executive Directors.
Audition Information
Applications for the Lindemann Young Artist Development Program (LYADP) will be in conjunction with the Metropolitan Opera's Laffont Competition for the 2021–22 season. Please visit metopera.org/competitionapp to apply for the Competition and select "yes" when asked if you would like your materials shared with the LYADP. All Competition Applications are due by September 12, 2021. If you have any questions, please email Meredith LaBouff, LYADP Administrator, at MLaBouff@metopera.org.
Those not eligible for the Competition, please email lyadp@metopera.org with your resume, birthdate, and a letter of recommendation which will be reviewed before being granted the opportunity to apply. All submissions must be received on the Resonance platform by Friday, October 15, 2021 at noon ET.
To ensure you have enough time to apply on Resonance, the deadline for initial email inquiries is October 12, 2021 at noon ET.